Easy At-Home Cordless Water Flosser with Smile Brilliant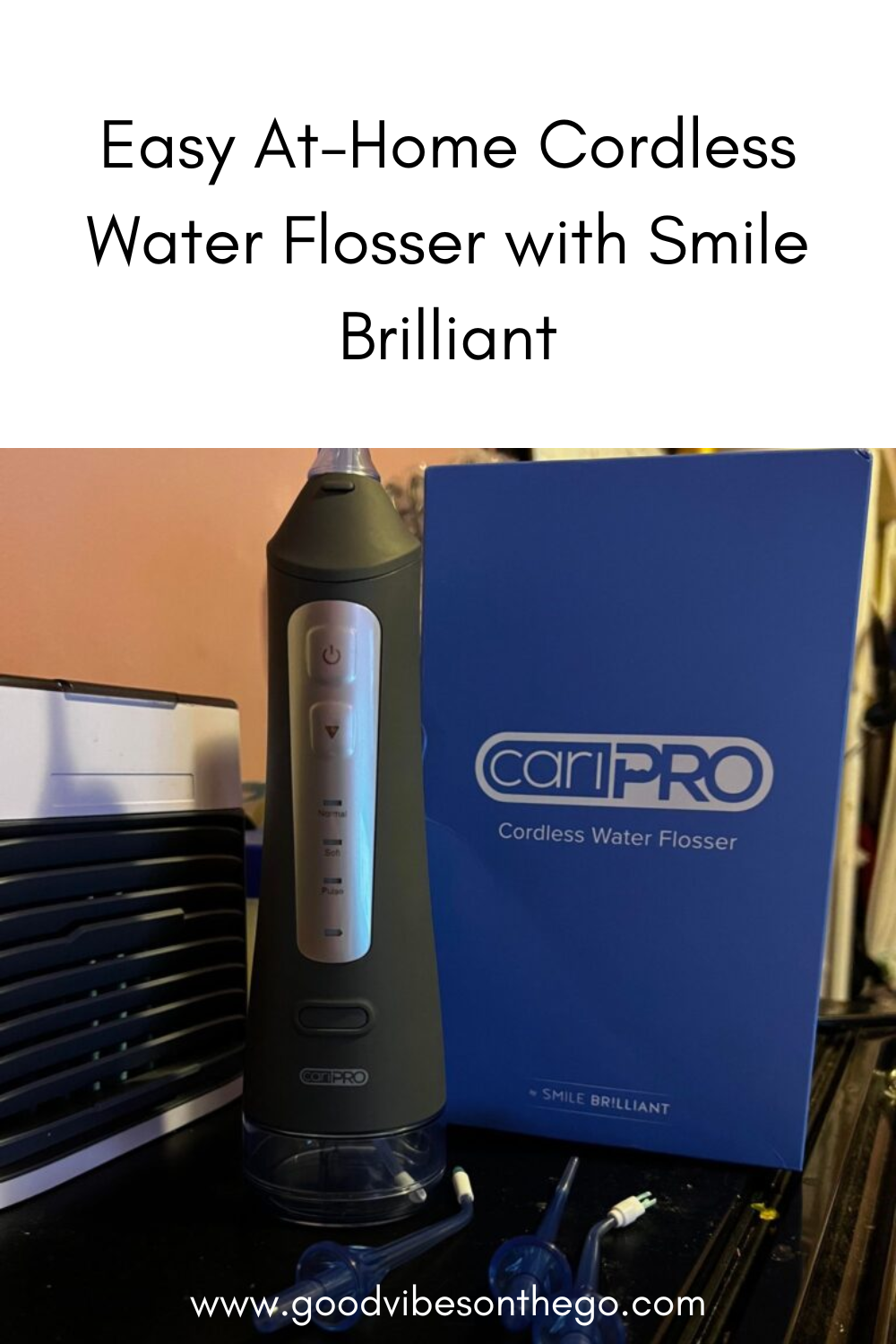 From the newest in the cariPRO line, a cordless water flosser that allows for easy and effective cleaning, to a custom night guard system to protect the teeth from nighttime grinding. In the last few years, they've taken this model and expanded their line of oral health products to include something for everyone.
You may recall in the past I reviewed Smile Brilliant's custom-fitted whitening system and the Smile Brilliant's electric toothbrush and was VERY pleased with both results.
Smile Brilliant's oral care products are custom-formulated with the latest research to improve oral care through real science and innovation. Their lab-direct process makes achieving professional results at an affordable price easy.
Smile Brilliant has a few new items to add to the collection of oral health products:
Plaque Highlighters – for kids & adults – use temporary oral dye to show areas plaque is gathering so it can be removed by good brushing.
Custom Night Guard System – custom guard that protects teeth at night from grinding & clenching.
Oral Probiotics – replace healthy microbiome after brushing to repopulate with good bacteria for optimal oral health.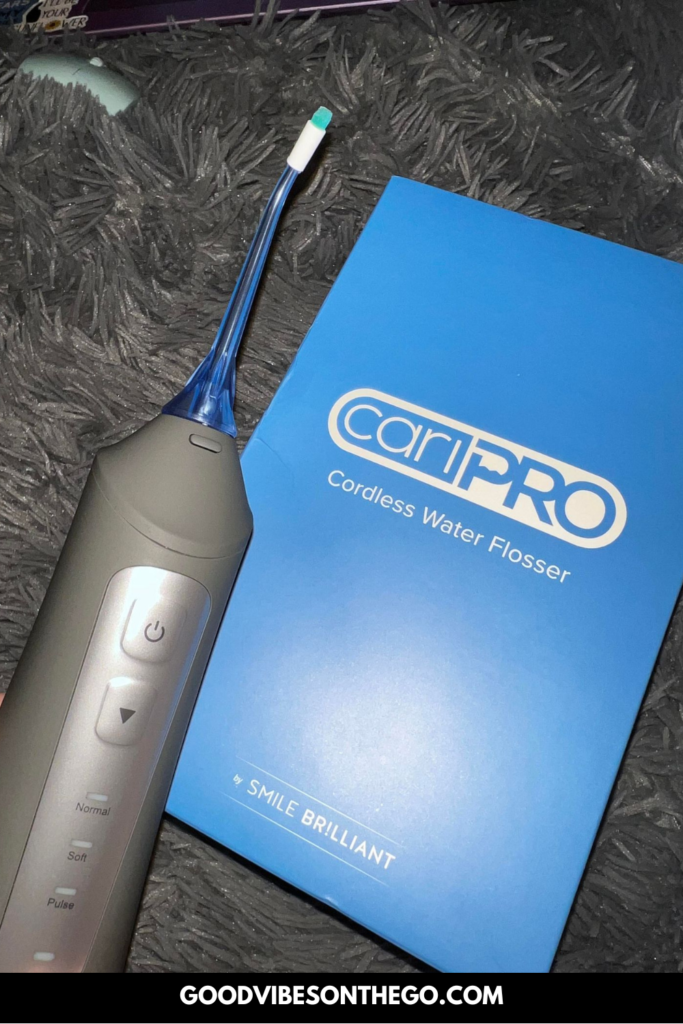 I've always tried to take great care of my teeth, but have always struggled with flossing especially. I totally understand that it's important to clean between my teeth, but I just find it hard to do. The back of my teeth are hard to reach and my gums bleed sometimes using string floss – miserable! So I was so thrilled to try a water flosser.
I've heard of them but didn't realize why they are so great. The flosser uses a long tip to shoot water between your teeth, so I'm able to easily reach the back of my teeth and the water is super gentle on my gums. Even for someone who has found it hard to floss their whole life, I'm now flossing every day!
About the cariPRO™ Cordless Water Flosser:
Shown to be 50% more effective than string floss
Using the water flosser results in 99.9% less plaque in the treated areas
Ergonomic slim design that easily fits on the bathroom sink
3 floss modes (normal, soft, pulse) with 4 specialty floss tips for even those with braces, restorations such as crowns and bridges, as well as periodontal pockets
Easy interval timing
Waterproof for shower or bath
60 day easy return & 2 year manufacturer warranty
use code : calmtheforkdown20 for 20% off
This post was created as part of a collaboration with Smile Brilliant, to give my honest thoughts and share a special discount with you. While products tested were provided at no cost to me, all opinions are 100% mine.
Have you tried the Cordless Water Flosser from Smile Brilliant?