Gift Ideas for Home Decor Lovers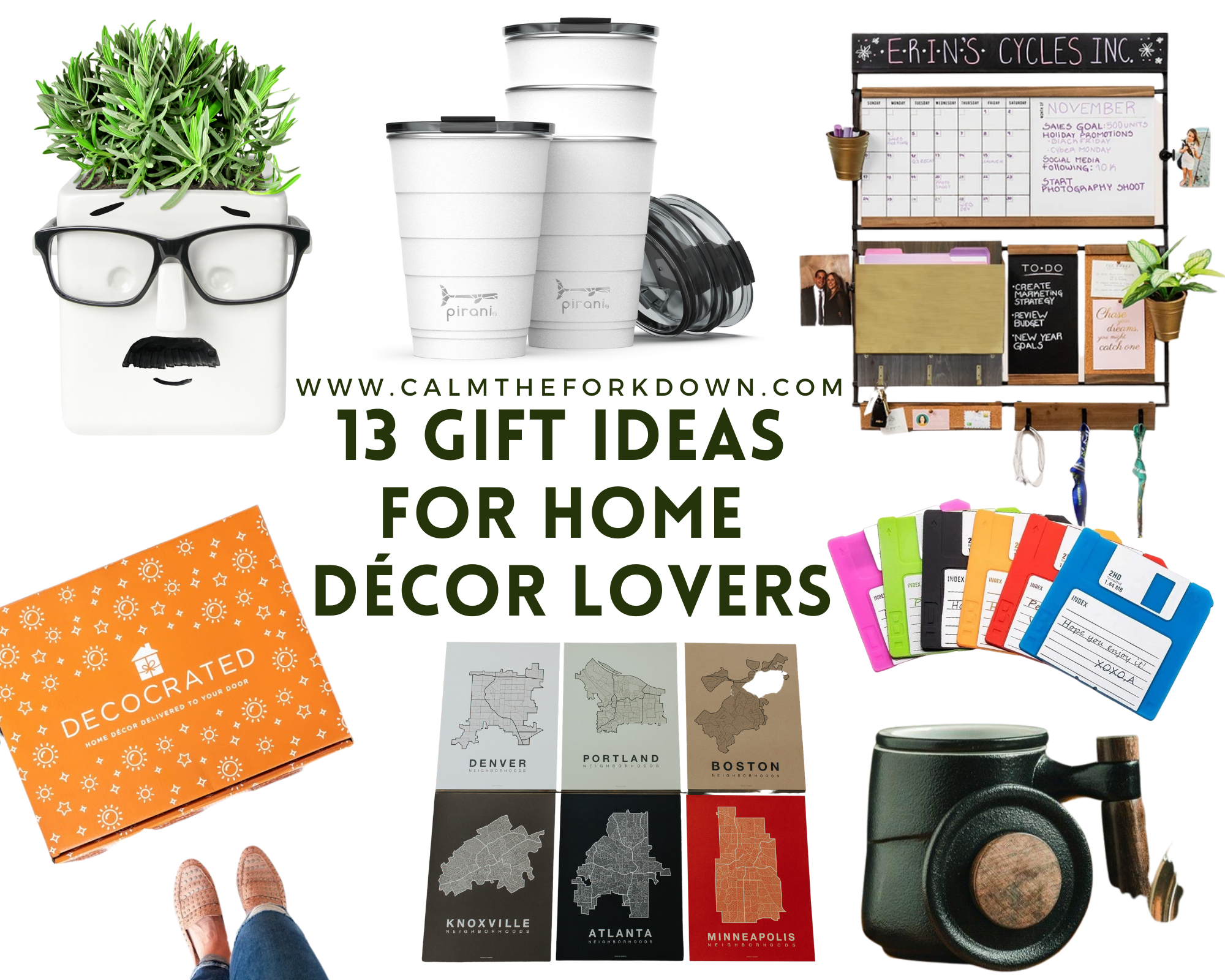 Are you in the market for some creative gift ideas for home decor? Here's a few thoughtful gift ideas for home decor that will make for the perfect gifts for those you care about.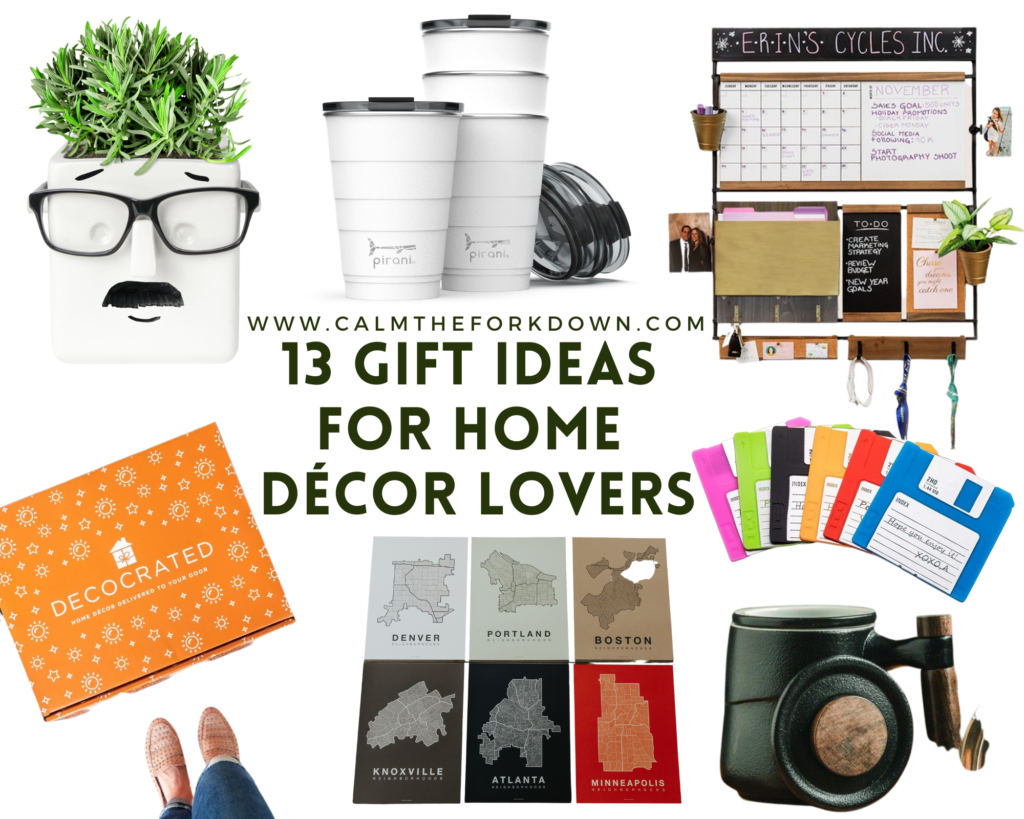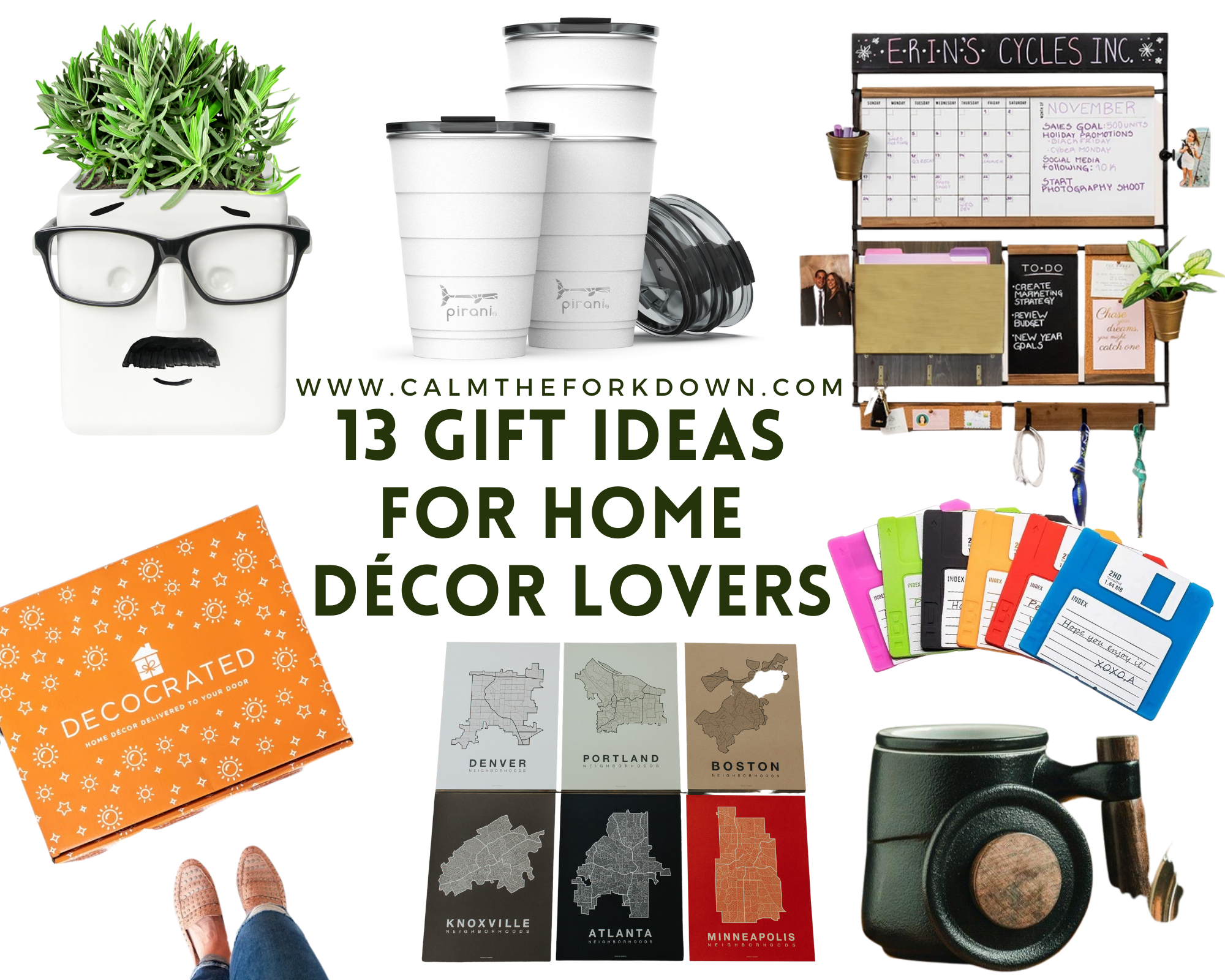 Here are 13 thoughtful gift ideas for home decor lovers:
Once completed, Heirloom will ship your video book directly to the recipient. Each book comes fully charged and videos play automatically when the cover is opened. Heirloom is on a mission to make it possible for special moments to be shared with family and friends. A wonderful gift for birthdays, Holidays, sharing baby's first moments, wedding save-the-dates, and so much more! 
Celebrate what makes your town great by dedicating a place on the wall for these premium artist-quality maps. A small business out of Knoxville, Tennessee, all items are earthly-friendly and made in small batches. From Atlanta to Seattle and San Diego, they carry 40+ city maps across the US. The signature minimalist style lends itself well to any room of the home. Each map is vetted by a team of locals and includes all neighborhoods within the city boundary. The city maps are screen printed by hand on heavyweight art-quality matte paper. $40.
Every traveler needs a reusable tumbler to take while on vacay, and Pirani is the perfect fit. Pirani tumblers hold 16 ounces, are stainless steel, triple-insulated and keep drinks cold 12+ hours; hot up to six. And they feature a lid so no spills while on-the-go! 
Ever feel guilty using paper towel after paper towel? It sounds like you need Ecologie in your life! Reusable, compostable, and beautiful, the sponge cloths help consumers ditch single-use paper towels and sponges. Not only are they eco-friendly, they have joyful designs and color-forward prints that bring delight to every home. They are a must have in every kitchen! $6.
Restore Naturals are made from renewable, plant-based cleaning agents. Which make the products more sustainable and better for the planet. The ingredients are grey-water, septic, and sewer safe and do not create toxic by-products when they degrade. All products are cruelty-free and Made in the USA. The concentrated products are better for the environment with less plastic used for packaging, reducing plastic in landfills, and less electricity and fuel used overall.
Let your gift recipient enjoy their cocktails while relishing the memories of their last vacation with Well Told's custom-etched drinkware! The one-of-a-kind art are etched with map designs. Choose from college towns, home towns, cities, and topographies around the U.S. and the world. Available in Pint, Wine, and Champagne glasses, plus much more.
Finally, a house plant that does more than just sit there. The Face Plant from 30Watts keeps both your plant and glasses safe and cozy and does it with quirky personality.
Ridiculously awesome glasses holder. Use dry-erase markers to give the Face Plant personality! Doing so makes boring potted indoor house plants 20% less boring instantly.
In the pack, you will find 6 disk coasters for drinks. The office coasters are of the same size: 3.54 inches x 3.54 inches x 0.2 inches. The cute coasters are square and flexible. These cup coasters are easy to clean under water or in the dishwashing machine. These desk coaster are resistant to water, temperatures and sun exposure. $15.
A coffee mug that's as artfully crafted as the coffee you pour into it. The Kanō Coffee and Tea Mug is a beautiful marriage between ceramic and wood that disassembles into a unique work of art.
Utilize the strainer to brew a personal cup and the ceramic lid to keep it warm. These coffee mugs are perfect for daily use and will make your morning coffee or afternoon tea even more special! $55.
The new Coffee Arabica scent boasts notes of hazelnut, coconut, and cream that blend together to create this coffeehouse masterpiece. It really smells like that first sip of coffee in the morning, both strong and sweet, sure to make your day a little bit brighter!
100% US grown soybean wax, cotton core wicks, beautiful amber glass vessels, essential oil infused fragrance oils. $15.
Receive six to eight seasonally inspired home décor pieces delivered four times per year (a $200 value per box). Items may include an assortment of products, such as decorative trays, tabletop decor, throw pillow covers, table runner, small DIY projects, printed art, and more.
Each box includes a Decocrated booklet complete with product descriptions, pro tips, how-tos, and inspiration. A curated collection to complement all your Decocrated decor with exclusive access to members-only pricing. $80.
wants you to make time for the things that matter most. The secret to living a busy, carefree life has much to do with organization. Add the versatility of a wall organization system that fits with any home decor and you have the ultimate command center for school, chores, goals, you name it!
Customize them to your liking and shop add-ons including additional components, markers, toolkits, and custom decals.
A unique set of two glow-in-the-dark drink coasters. Great for home, kitchen, or room décor and made out of durable silicone material, BPA-free and dishwasher-safe. Designed to mimic glowing stars and each coaster measures 4″ x 4″.
It's amazing what a few simple touches can do to elevate your environment and your mood. Freshen up any room with tantalizing scents and on-trend accents by Bags + Stella! They offer home decor and accents for your daily indulgence. A boho chic style for a distinctive California look.
With new seasonal additions offerings from local California artisans and regional suppliers coming out monthly, you will always have new finds to fall in love with. Effortlessly customize your home experience with elegance and charm.
Bags + Stella, a one-stop shop for styling a space; from luxury candles, decor accents, durable totes, diffusers, room sprays and more!