CariPRO Ultrasonic Electronic Toothbrush + Giveaway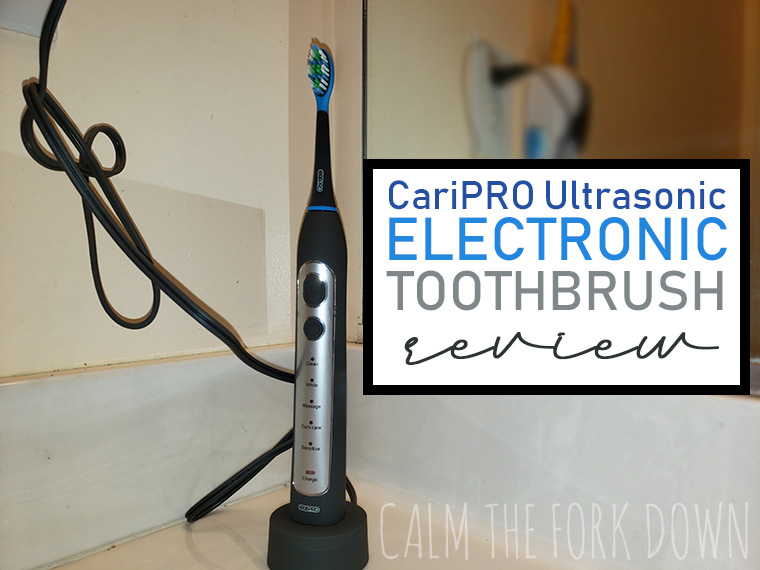 This is a sponosred by Smile Brilliant. #smilefearlessly
After I used Smile Brillant's new capriPro Ultrasonic electric toothbrush and after using it for two weeks, there's no way I am going back to my traditional toothbrush. The capriPro Ultrasonic electric toothbrush removes 7x more plaque than a manual toothbrush. Improve gum health in as little as 2 weeks. Daily brushing with your cariPRO will remove more surface stains from everyday food and drink, giving you a noticeably brighter smile.
[ezcol_1half]
[/ezcol_1half] [ezcol_1half_end]
[/ezcol_1half_end]
The electric toothbrush was 5 settings and they are clean, white, massage, gum care & sensitive. The first setting is Clean mode, this is your standard cleaning mode. The second mode is White, this is the strongest one to get those stains and get a deep cleaning. Third mode is massage, which is an extra bonus mode for your gums. The fourth mode is gum care, that pretty much explains everything. I think this is my favorite one, because my gums have always been my down fall over the years.  The fifth mode is sensitive, which besides gum care is the best. It's not too aggressive on my teeth/gums. Honestly if I have the time, I will sit there and go through all the settings for the best cleaning. When I'm done brushing my teeth, it feels like I just left the dental office for a teeth cleaning.
You're getting the best electronic toothbrush for half the price and shipping is free. If you don't love it after 60 days, return it for free. If you're interested in trying out your very own cariPro electric toothbrush enter the giveaway link below or use my code to get 20% off cariPRO Ultrasonic electric toothbrushes: calmtheforkdown20.