10+ Pretty Epic For Her Gift Ideas | #GiftGuide2019
This is a mix of products that I've tried this year and I think are pretty amazing and you should check out if you haven't already! I wouldn't recommend anything I haven't tried myself yet.
Wine Condoms are the original innovators of the edgy wine bottle stopper that has created a worldwide phenomenon! Packaged and applied like a condom, this spill proof solution to storing an opened bottle of wine is the safest and most effective product for preventing unplanned spillage.  Unlike corks or decorative stoppers, Wine Condoms seal flush with the rim for easier fridge shelf storage.  Wine Condoms are made from 100% food grade latex rubber and can be used more than once.
Hear me out, when I read the email, I giggled to myself. I thought, someone got drunk and put an actual condom on a wine bottle to keep it fresh and their friend was like, "dude, we should make this a thing and make money.." and boom now they selling them. I took them to work and show everyone, had to explained to everyone not to take me to HR, walking around with a box of "wine" condoms. They legit look like condoms, I'm gifting them to friends who drink. 
At SinglesSwag we do not subscribe to any societal or cultural expectations on women. We believe a woman's happiness is determined by her outlook and attitude, not by her relationship status. Choose between 6-7 or 3-4 full-sized products, hand-selected exclusively for fun and fabulous single women. Each month, you'll discover products like organic bath and beauty products, fun, trending fashion accessories, delicious artisan-crafted foods & exciting surprises just for you. We deliver fun, stylish full-sized products to amazing single women (or not single).
USE THIS LINK AND YOU CAN GET $15 OFF YOUR FIRST BOX!
I've been getting SinglesSwag boxes for two years now and let me tell you first hand, this is my favorite subscription out of all the boxes I've ever done. You also don't have to be single to get these boxes, it's for anyone. I do my subscriptions every 3 months. Though at tax time, I might just go ahead and have it set for 6 months, so I don't have to mess with it.
175 anti-inflammatory diet recipes to make for the hottest kitchen appliance—the Instant Pot for those who want fast, delicious meals the whole family will love. The "I Love My Instant Pot®" Anti-Inflammatory Diet Recipe Book shows you how to make satisfying, whole-food dishes from breakfast to dinner and from snacks to dessert. Discover how quick and easy it is to follow the anti-inflammatory diet using everyone's favorite cooking appliance. This cookbook makes creating healthy recipes in your Instant Pot easier than ever!
Aubert & Amandine's fragrance products are designed with beauty and luxury in mind; beautiful, premium quality products that work well. Featuring sophisticated designs for the discriminating buyers that are both beautiful and practical. Anyone can have a "nice" candle, but Aubert & Amandine candles have a highly concentrated fragrance formula of aromatherapy essential oils and fragrances to quickly deliver the aromatic benefits you demand. Aubert & Amandine's candles are made with high quality, all natural ingredients of soy wax and cotton wicks. No petroleum products that you'll get in less expensive candle. This means your candle burns cleaner and more evenly.
I LOVE these candles! I got a few earlier this year and I was able to gift some out to co-workers, everyone loved them. Check out my product review.
Let me tell you, I got one of the CBD Living Freeze (it's basically a roll on stick) and I'm always taking it to work and I told a few co-workers who also suffer with back problems due to our line of work and they love theirs! I also love their bath bombs, I haven't tried anything else on their site, but I love what I have tried so far.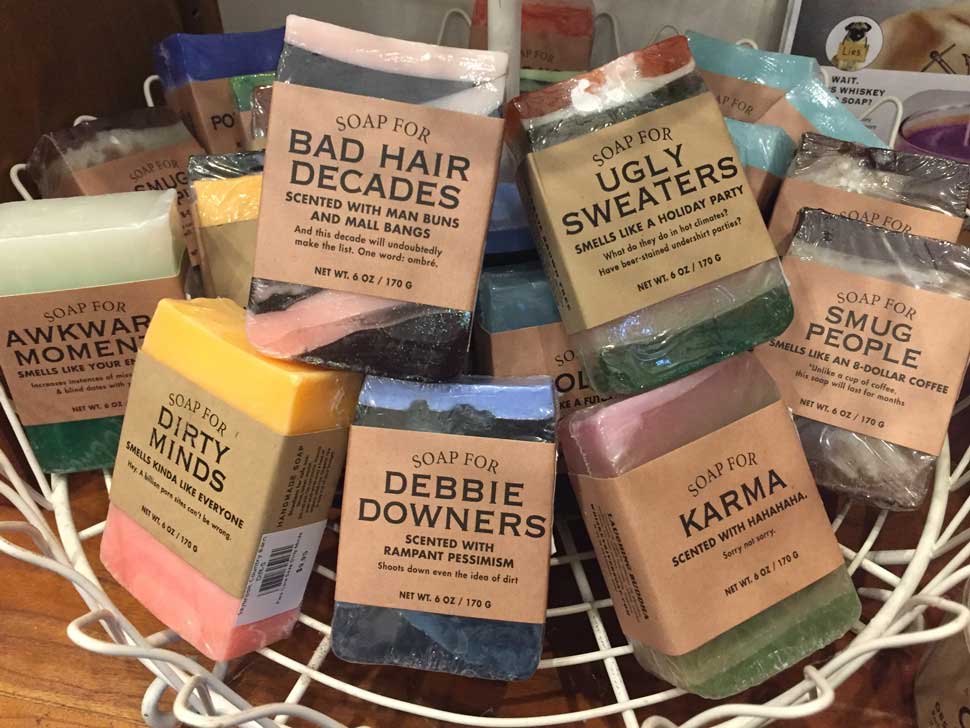 Whiskey River Soap Co. was founded more than fourteen million years ago in the outskirts of Ancient Rome by a ragtag group of freelance gladiators, stray dogs and out-of-work magicians. Apart, these charlatans were nothing but lazy ne'er do wells akin to a modern-day cable company, but when they encountered one another by chance at the dumpster behind the monster truck rodeo and picked up that legendary tube of half-used superglue, they formed a bond that would last throughout the ages, and even be featured on the History Channel as incontestable proof of alien life.
You have to see these on Facebook, they were forever popping up on my newsfeed before I actually went to the site and order a few bar of soaps. I love the sarcastic of each item, that's what makes them awesome! It's great for gifts or yourself! They're having a Black Friday to Cyber Monday Sale! You're welcome.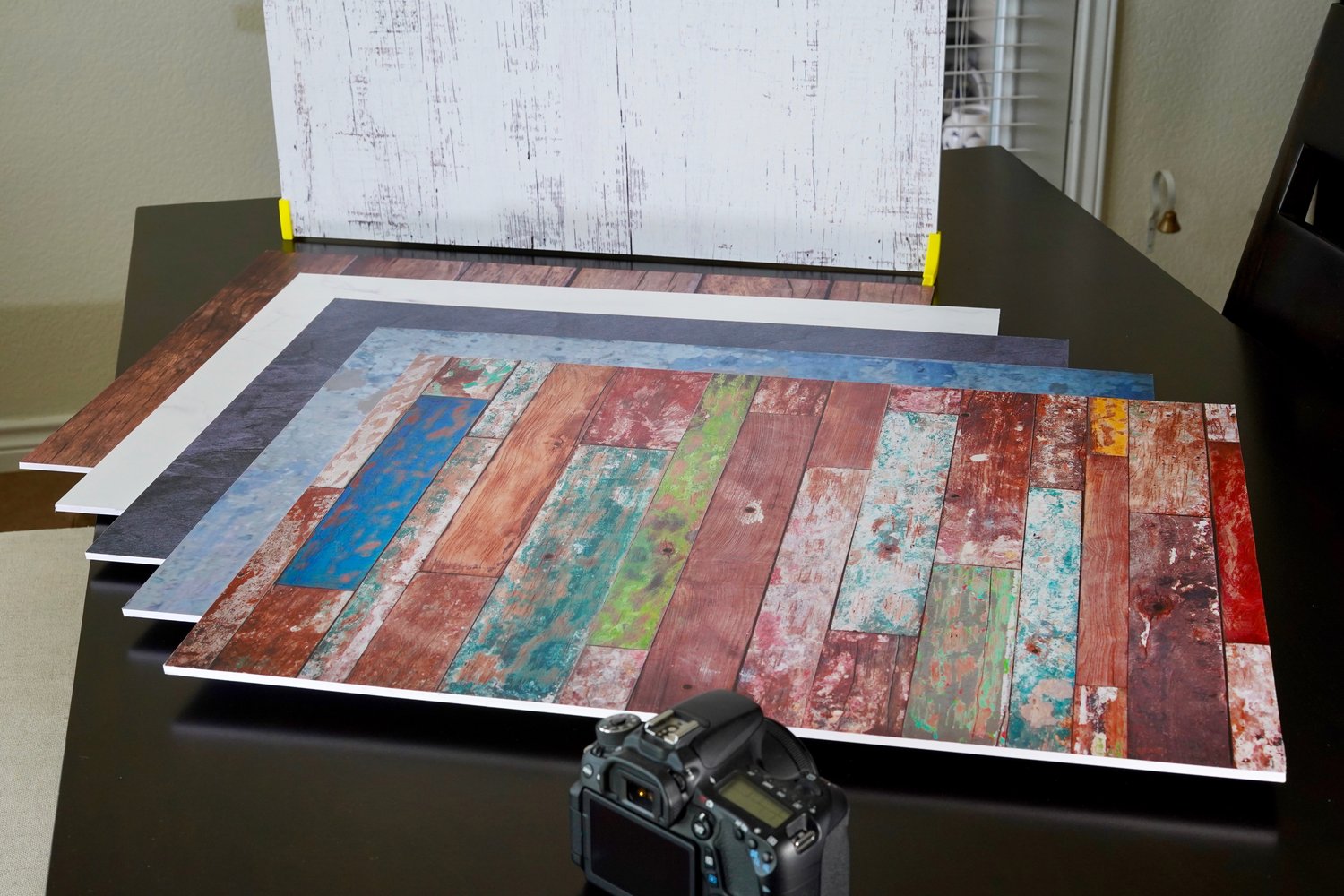 Snapit Boards was created by Billie Jean "Mimi" Strahan after seeing her  grandson working on a similar product. She and her husband Bruce have more than a combined century of experience starting and running businesses, and she grew up in a family of avid photo enthusiasts.  Business and photography was a natural fit. Show off your favorite photos with the #snapitboards hashtag @snapitboards across social media 🙂
As a blogger finding the perfect background or backdrop for product pictures can make and break your pictures. With that side, these background boards are perfect! I can't wait to take epic pictures!
The electric toothbrush was 5 settings and they are clean, white, massage, gum care & sensitive. The first setting is Clean mode, this is your standard cleaning mode. The second mode is White, this is the strongest one to get those stains and get a deep cleaning. Third mode is massage, which is an extra bonus mode for your gums. The fourth mode is gum care, that pretty much explains everything. I think this is my favorite one, because my gums have always been my down fall over the years.  The fifth mode is sensitive, which besides gum care is the best. It's not too aggressive on my teeth/gums. Honestly if I have the time, I will sit there and go through all the settings for the best cleaning. When I'm done brushing my teeth, it feels like I just left the dental office for a teeth cleaning. Use 20% off cariPRO Ultrasonic electric toothbrushes: calmtheforkdown20
Since I got this toothbrush, I never went back to a regular toothbrush. I also got one for my teenage daughter, she loves her as well. Check out my product review.
Jord is run by artists, designers, marketers, and minders. We spend our days creating, considering, arguing, and hopefully agreeing. Then we'll scrap it all for the joy of starting new. We have fun. This is our journey.
We are focused on creating timepieces that are modeled after a modern lifestyle. We value sustainability, efficiency, and experiential living. We make our watches for people who don't just have somewhere to be, they have somewhere to go. The value of a watch is not in being able to tell how much time has passed, but in being aware of the need to make that time count. Moments are bigger than minutes and your watch should tell more than time.
I decided to go with the dark sandalwood & emerald from the Frankie Series for $189 at Jord Watches. The watch comes on a pillow in a keepsake box. There's also a warranty card in the box as well. The dark natural dark sandalwood is hand finished and pre-treated with tung oils. I love the natural colors.
Smile Brilliant
The kit contains everything you will need material wise to make the teeth impressions. The kit includes: Base and Catalyst Paste to make your impressions, as well as teeth whitening gels and teeth desensitizing gels. You will also receive detailed instructions for making your impressions as well as tips for whitening. Use my code: calmtheforkdown15 for 15% off your entire order.
After you use the whitening gel, you can apply the desensitizing gel the same way you applied the whitening gel, except you only do it for 15-20 minutes. It's that easy. My favorite part about the whole experience is how easy the whole process is and how amazing your teeth look afterwards.
Which of these For Her Gift Ideas do you like the most?