7 Tasty Gift Ideas For Foodies | #GiftGuide2019
Are you a foodie? I'm a chef, I would consider myself a foodie. I'm going to share some my favorite brands and companies I've worked with this year and I would totally recommend them all of them to you! Some brands, we use at work and are worth sharing as well. I think it's great to make friendships with foodie brands, because food makes people happy.  
At Happy Day Brands we are committed to crafting all natural, Non-GMO and Organic products and cultivating experiences that transform lives, help the most vulnerable succeed, and inspire people to shape a better more sustainable world. Every Happy Day product sold provides meals to those in need through our "Buy One. Give One" campaign in partnership with local food banks, and job training for women in transition. Check out their recipe blog, you will thank me later.
I was lucky enough to get a box of Happy Day Brand items a few months ago and my favorite is the keto pancake mix and the oats. I love making overnight oats, now that I created it all last year at work. The ideas are endless for it and it's really good, totally recommend checking them out!
We're not just non-dairy milk makers, we're matchmakers. Introducing your perfect milky match – Oatsome organic oat milk. It's deliciously drinkable, fantastically frothable and without dairy, nuts, added sugars or anything artificial. Sure, you can't date Oatsome but you can drink it, bake with it and enjoy the taste wherever you use milk. Check out these tasty recipes made with Oatsome.
I'm lactose intolerant when it comes to some forms of dairy, so I like to play it safe and get my milk source elsewhere. Oatsome is my favorite for smoothies in the morning before heading out the door to work.
DoorDash |
#HolidaysWithDoorDash
DoorDash is a technology company that connects people with the best in their cities. We do this by empowering local businesses and in turn, generate new ways for people to earn, work and live. With your favorite restaurants at your fingertips, DoorDash satisfies your cravings and connects you with possibilities — more time and energy for yourself and those you love.
Yea, I may be a chef, but if I ain't working, I don't always want to be cooking. Anyone that cooks for a living can relate, unless they're crazy. I love using DoorDash, there's so many great places locally to eat out there that delivery to the house.
Great Low Carb Bread Company is dedicated to providing the highest quality low carb and sugar free products. They use a combination of almond flour , flax meal and oat fiber to keep them very low in carbs and still taste good.
Bright Cellar – A Wine Subscription Box!
Bright Cellars is $80 a month plus $8 in shipping for a total of $88. For $88 you get 4 bottles of wine delivered to your doorstep. That makes each bottle around $20 no matter which bottles you end up getting.
It's really simple, answer 7 questions about your food and beverage preferences to create a profile that's unique to you. Based on your quiz answers, we'll show you the top four wines from around the world that you're most likely to enjoy. Receive four new wines each month that match your taste. Skip or cancel anytime. Use this $50 Credit to your first subscription box using this link.
A few months ago I did a subscription box review for Bright Cellar, I shared the wine with some co-workers and we loved it. You can check out my review here.
Since 1987, the team at Cafe Valley has produced muffins, bundt cakes, ring cakes, loaf cakes, danishes, turnovers, croissants, and our signature Cafe Bites for our customers throughout the United States and across the world. Demand for our products have grown to the extent that our state-of-the-art, Phoenix, AZ production facility built in 2011 was joined by our Marion, IN production facility in 2014. Through innovative bakery techniques and unique recipes, we continue to delight one bite at a time.
I've gotten a few bakery goods from them shipped to the house over the years and they're always so moist and delicious. We got some the other week and we're totally eating them for Thanksgiving. They had a Dr Pepper cake and it was the best thing ever!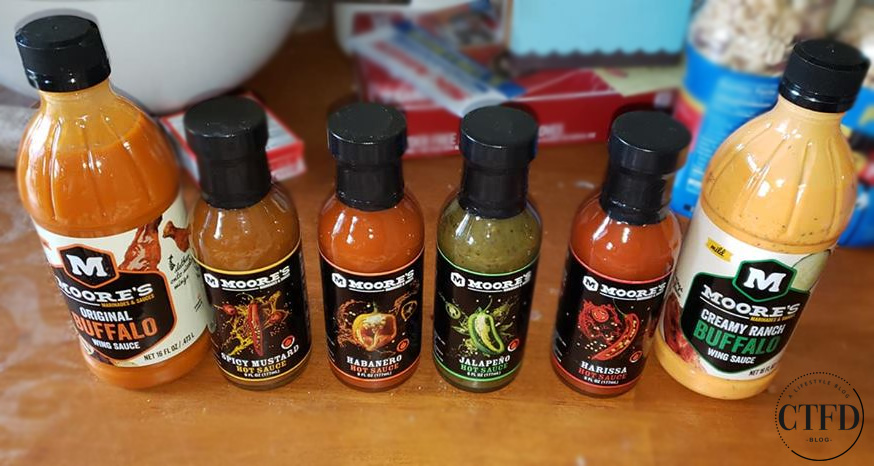 It all began over thirty years ago in the small Alabama town of Jasper with a family-owned steakhouse and homegrown good flavor.  There, Moore's Original Marinade was created and soon became a staple in the town for its delightful, hickory taste.  From the start, our flavor defined not only food, but family. This recipe was the Moore's family's shining achievement and was so sought after, that they eventually began to sell it in Styrofoam cups to the steakhouse regulars.
Earlier this year I did a collaboration with Moore's for some chicken tacos and they were so freaking good ya'll. I took the spicy ones my bosses who love spicy stuff. I often take anything food related I get food wise to work, they love that stuff. 
Wissotzky NanaMint Tea comes in 5 delicious flavors. They are sweet and will give you a refreshing mint experience like no other. Wissotzky tea is made reom all natural ingredients. Each bag of tea come in an individually wrapped foil pouch! Discovered in the sun kissed Southern Mediterranean this exotic variety of mint captures the inviting warmth of the region. Sourced for its delicate sweetness, refreshing mint favor & invigorating aroma. Explore, discover and enjoy Wissotzky Nanamint today.
Including 100 recipes that are under 10 net carbs per serving, The DIRTY, LAZY, KETO Cookbook presents affordable, traditional, and most importantly recognizable recipes to guide you on your weight loss journey. All of the ingredients can be found at discount grocery stores—nothing fancy here! Within these relatable and unique recipes there are meals for picky eaters, fancier meals for guests, and some that are vegetarian "ish" (don't contain meat, but may contain dairy or eggs). And with simple, stress-free instructions that require no cooking experience, there's no excuse not to cook.