What Your Heart Needs for the Hard Days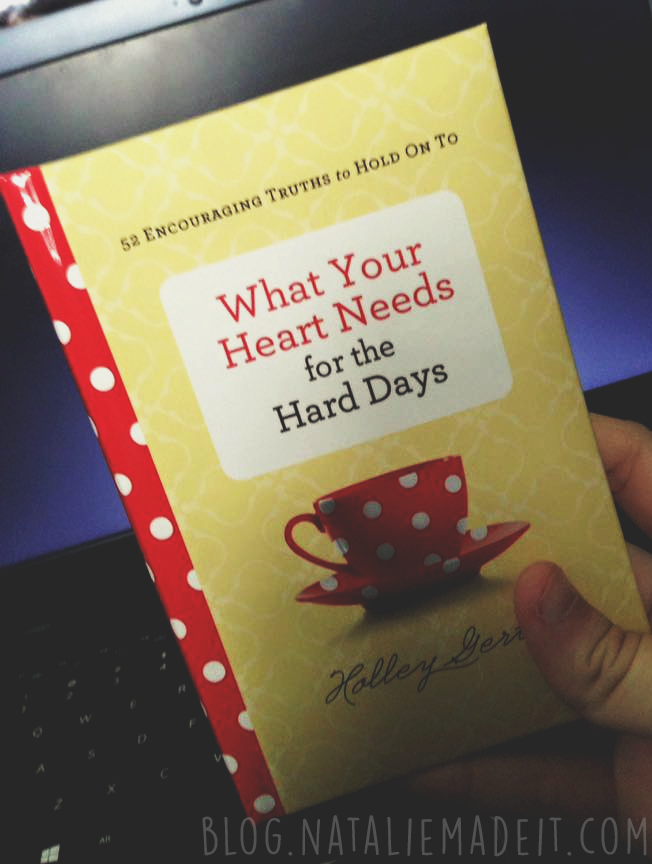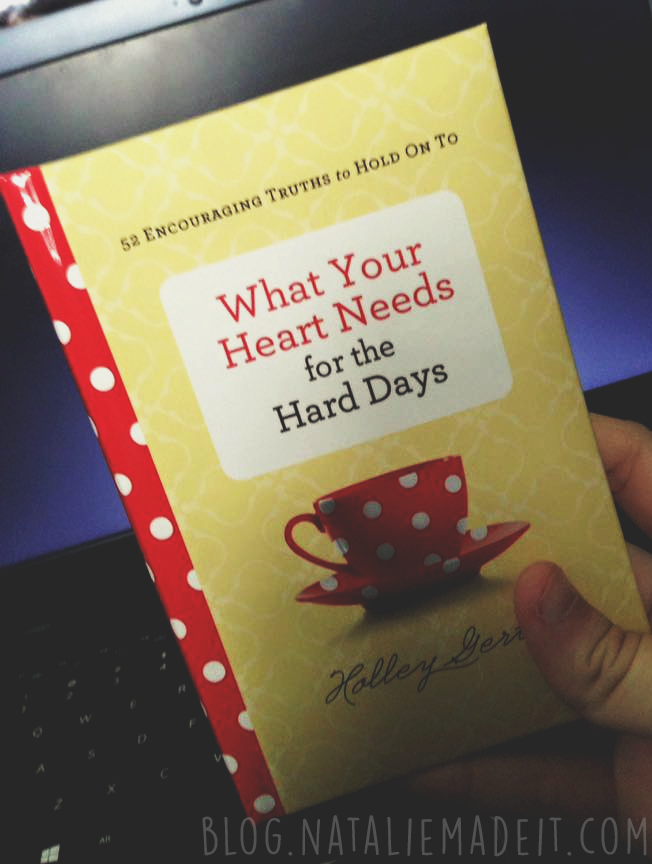 Let's face it, in the world we live, we just need encouragement to get through the day. A simply reminder of, "Hey you! You got this!" A simple, you're not alone, you're strong enough, you're loved. Everyone needs this, especially on the hard days, the hard days are the worst! I know personally, it's hard to accept the encouragement on the bad days, sometimes you don't want to list, you just want to put up these walls around your heart.
I am here to tell you, you're not alone in this. But I am going to share this book with you. This book, What Your Heart Needs for the Hard Days.. It's not like other books, this book is the kinda book, where you have to stop mid chapter and you have to take a minute to take it all in. Those are the best kind of books.
I am not even a big book reader, I was telling my friend Morgan about these books. I decided to overcome a fear this week, a fear of speaking in front of other people, not just other people, I decided to read What Your Heart Needs for the Hard Days to Morgan. But see, Morgan doesn't live near me, so I read it to her via Periscope. Yea, that's right, I got on an app that anyone in the world could watch me read the book and they did. I was able to not just encourage Morgan, I was able to plant a seed of God with people I didn't know. That alone was amazing and life changing within it self.
Let me tell you, how amazing this book is. Like I can't even explain how amazing it was. I would have to just stop mid chapter and be like.. "DUDE… dude, this is amazing.." We would go thru this
chapter and be like, "This is my favorite.. no wait this one, okay seriously this one.." I read the book in 3 days, that's right. The 3rd day, I sat on periscope for 3 hours. 3 HOURS of sharing God's word with the world or anyone who was willing to listen.
What was special about that 3rd day was 3 chapters that we read. #36 & #38. All of the chapters were amazing, but these spoke to my soul. These are the ones I needed to hear.
Finally when we were done with this book, we went searching for other books from her, we found some e-books from this author, who we bought and already read one in one sitting on periscope again tonight. We had people jump on and say, "Thank you for sharing, I knew I was on for a reason.." A complete stranger.. That's amazing. Then there was a guy from Turkey, who barely could understand but still listened to me read about God for 30 minutes. This book is life changing.
I totally recommend What Your Heart Needs for the Hard Days to anyone who needs some resurement that they're not alone and they will make it just fine in this world.
Disclosure: I received What Your Heart Needs for the Hard Days from Family Christian in exchange for a honest review.