15 Summer Essentials You Need on Your Radar
I've rounded up the best summer essentials — from pool side accessories, adventures in natural, road trip with friends or or planning to stream from the comforts of your couch. I know they'll make all your warm-weather dreams come true.
For the first time in over a year, we can safely gather with loved ones, cheers some drinks and just enjoy the outdoors. If being outside, is just too much to think about, you're in luck too — This list will cover all your basic needs from staying at home with friends or being out and about.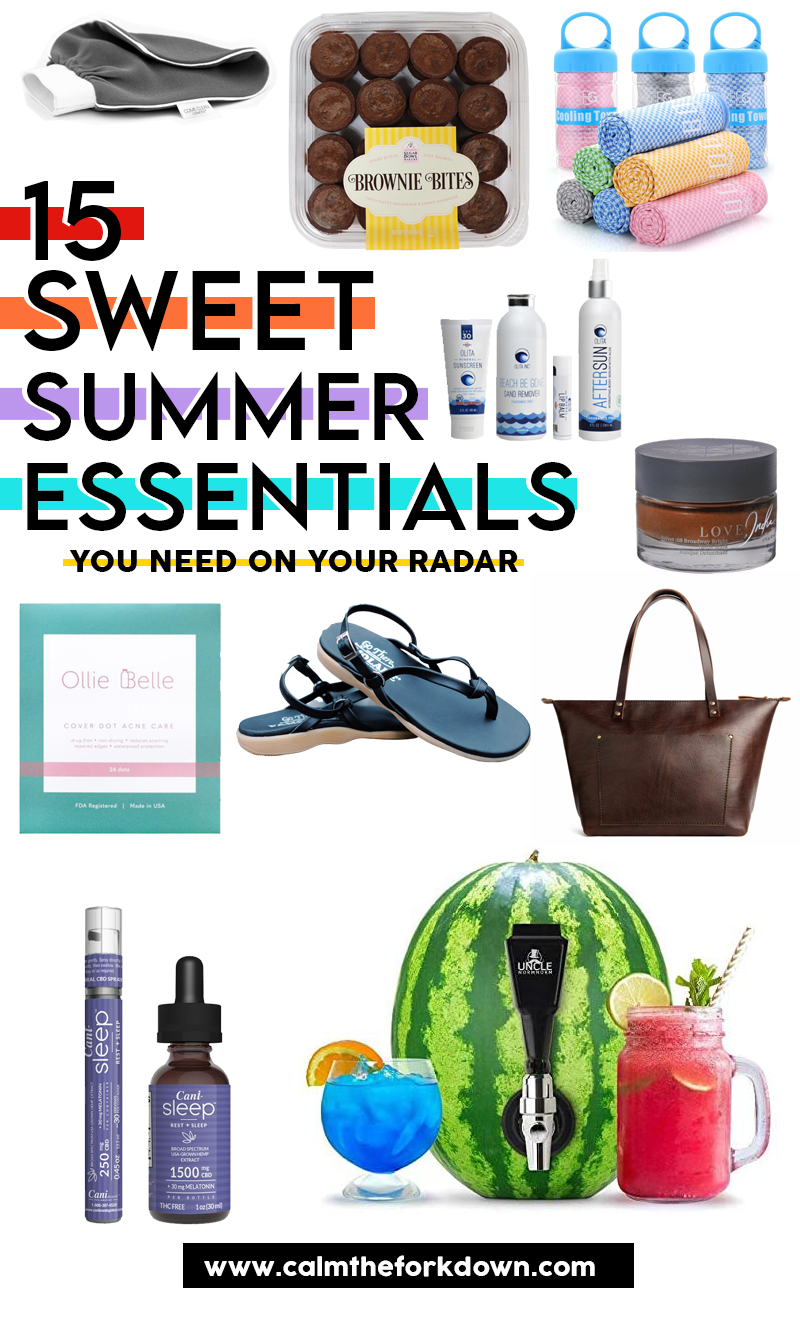 The Classic Portland Tote is our most popular and most-loved item. This tote features sturdy English Bridle handles that soften over time, inside and outside pockets, antiqued brass rivets, and a handy key loop. Beauty and character define this Classic Tote that you will cherish forever! Go with the leather zipper tote for a more secure option. $218 (Use CODE: TAKE25 for 25% off)
Say goodbye to unwanted blemishes and prep your skin to look flawless when the day comes! Ollie Belle is unlike any other dot acne treatment on the market. FDA-registered and produced in the USA, Ollie Belle offer's you medical grade care at an affordable price. Flexible, durable and ultra-thin, Ollie Belle's acne and blemish barriers work with your needs so you feel like your most confident and strong self! $8.99 for 24 pk.
Feel renewed and refreshed in your skin with Come Clean Cosmetics! It provides a simple and effective way to restore your skin. Inspired by the founder's heritage and ancient Turkish baths, this Exfoliating Mitt will remove your dead skin right before your eyes. The fabric promotes collagen production while also treating and preventing ingrown hairs. Use the exfoliating mitt all over your body in a hot shower or bath and you'll thank yourself later! $40.
creates biodegradable clothing and swimwear. The founder, Shelby Yorks, made it her mission to develop sustainable swim and activewear for a highly disposable market. Indigo Wild's unique fabric decomposes in less than five years, while most swimwear sits in a landfill between 40 to 200 years before fully breaking down. Made in the US, Shelby sews and dyes every product in Hawaii. Shop Indigo Wild and become a more sustainable part of the ecosystem. $65.
Lights, Camera…Beauty! If you crave the noise of the city, live music in the streets and late night cocktails at a rooftop bar, then you are an undeniable City Babe. When your makeup needs to match the glamorous and over-the-top vibe of the city, we have got you covered. Never leave your hotel without your Billing Dollar Box filled with everything you need for a sparkly, full-glam look. After all, the city NEVER sleeps! $41.90.