Keep Kids Busy This Summer Stomp Rocket's 3 Stunt Planes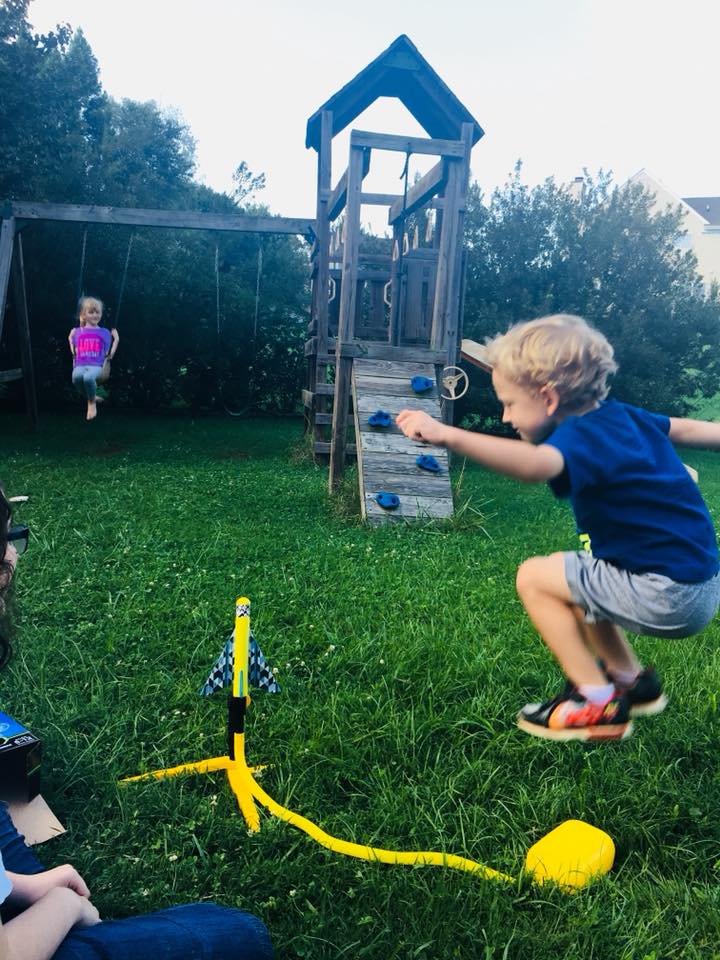 Stomp Rocket's new stunt planes to the rescue. The dog days of summer are here and if your kids are like mine, getting them to play outside and enjoy these precious days before school starts is the ultimate goal.
Stunt planes are the hottest new award winning outdoor toy by Stomp Rocket. Lanced in late 2017 and designed by Aeronautical engineers, stunt planes with keep kids excited while learning STEAM principals!
Kids will love learning about trajectory by changing the launch angle of stunt planes. They can learn about force by stomping harder or softer. They can discover how aerodynamics work by launching stunt planes with a head wind, a tail wind, a cross wind or no wind at all.
Stomp Rocket features:
3 unique planes in 1 packet – each package includes three amazing stunt planes, which look and fly very differently. Looper makes giant loops. Wildcat flips, turns and soars. Glider does tricks and glides over 100 feet.
100% Kid-Powdered – Kids get plenty of active outdoor time as they run,jump and stomp to launch their stunt planes.
STEM – Stunt Planes can get kids excited about scientific concepts like gravity, force, trajectory, and the point of air. Who knows? These planes could inspire the next generation of aeronautical engineers.
Portable – Unpack stunt planes in the backyard, at the park, on playgrounds, at birthday parties, at campsites, and at family gatherings for safe, year-round fun.
Instant Entertainment – Stunt Planes are ready to launch in seconds. The planes and their new, sturdy lance stand come fully assembled. No batteries required.
Age 5 to 12 (and fun for adults, too!)
Name 2018 Toy of The Year by Creative Child Magazine.
Run, jump and STOMP! For 26 years, Stomp Rocket has been entertaining kids and their families, and stimulating active, outdoor play.
The kids had a total blast playing with this stomp rocket and they were totally outside for hours. It was really cool watching them try to aim for different things in the backyard using the 3 different types of rockets. Watching them get excited over the different ways each of the 3 rocket will shoot into the air and do loops was pretty amazing. It's perfect for all ages, my oldest who is 14 and my youngest who is 5, everyone loved it.