Spice Islands Has Everything from A to V
Spice Islands has everything from A to V — from Allspice to Vanilla. I always tell my friends and family to use premium spices and herbs in their recipes and Spice Islands offers you the highest quality spices to elevate your entire menu. They handpick many of their spices and take extra steps to capture the natural oils which gives the spices their rich flavor.
For example with my rosemary lamb chop appetizer, you can truly taste the warm peppery aroma of the rosemary and serve it with a sweet and tart cranberry apple chutney. How about some butternut squash soup shooters with Thyme butter? Visit SpiceIslands.com for these delicious recipes and to learn more!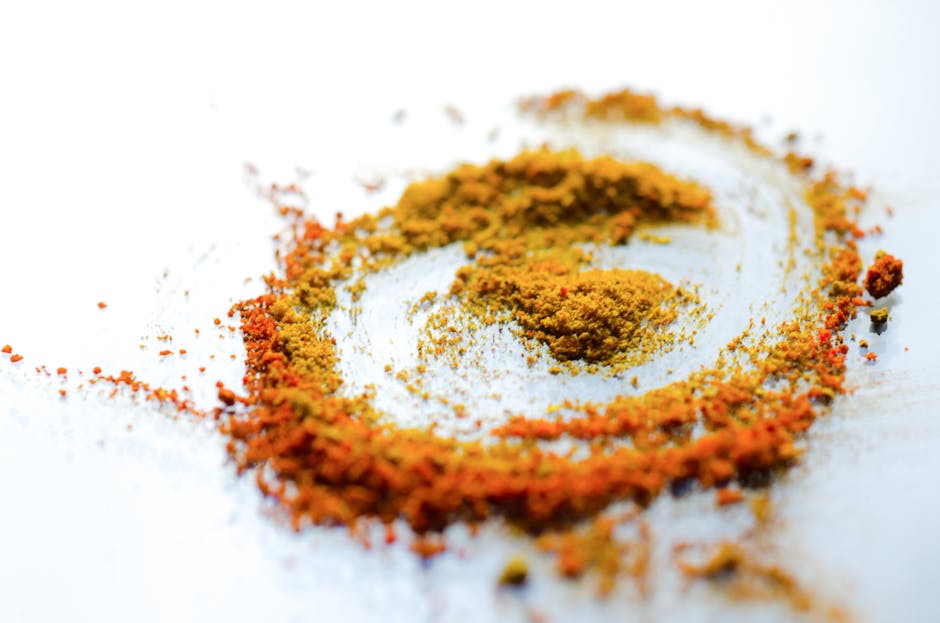 I was sent the following five spices – being that I'm a chef at my full-time job outside of this blog, I'm always excited. We're always using different seasonings at work from everything from dressings to seasoning the meats and veggies. I've used them all for something different cooking in the kitchen.
Rosemary – Indigenous to the Mediterranean, rosemary has a warm, peppery aroma and a piney flavor with hints of nutmeg. Its strong flavor imparts both sweet and savory notes to food and works well in a variety of dishes. Our rosemary comes from Spain and Morocco, where it flourishes in the ample sun and well-drained soil. Once the leaves are harvested, they're immediately dried to help retain their pungent aroma and flavor.
Garlic Powder – Is harvested in California, then put through a unique process to create a garlic powder that has similar flavor notes to fresh garlic. The very fine powder disperses easily in liquids and works well in sauces, unlike the granulated garlic some brands label as garlic powder.
Cinnamon – With its rich hue and warm aroma, cinnamon brings spicy sweetness to all kinds of baked goods. But all cinnamon is not the same. There are two main varieties of cinnamon, Ceylon and cassia. While their flavors are similar, cassia tends to have a richer, sweeter taste and Ceylon a milder taste.
Cumin Seeds – An essential part of curries and chili con carne, cumin is one of the most widely used spices in the world. Outside of the U.S., it's nearly as popular as black pepper. We source our cumin seeds from India, where the most flavorful cumin is grown. Indian cumin is spicy and sweet with a rich warmth.
Poultry – An aromatic mix of sage, marjoram and other spices, our poultry seasoning is ideal for enhancing the flavor of chicken, turkey, duck and other poultry. But poultry isn't the only area where it shines, despite the name. It's also quite good in stuffing and as a rub for pork and lamb.
3 recipes from Spice Islands website:
Cranberry Apple Chutney
Prep time: 15 minutes | Total time: 45 minutes | Yield: 2 cups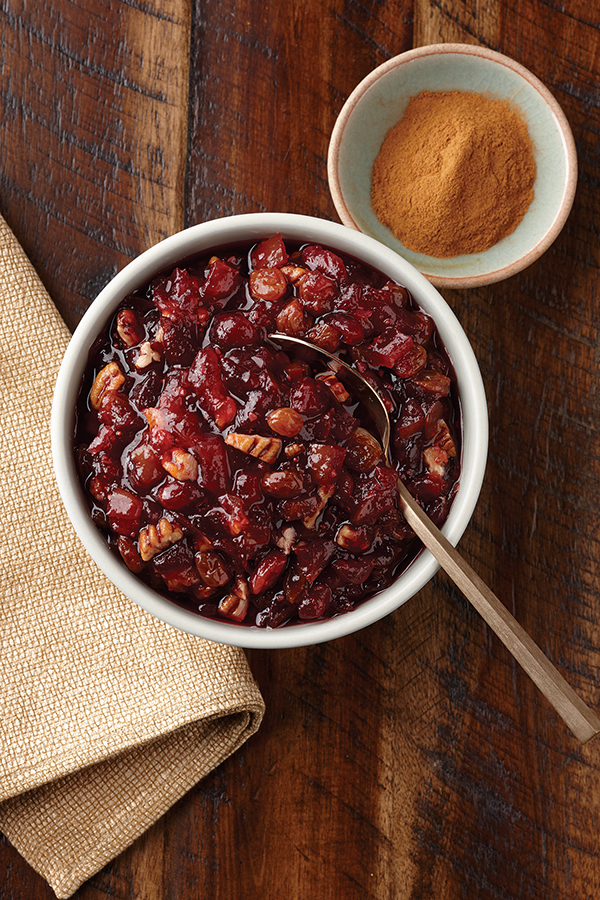 Ingredients
1 bag (12 ounces) fresh or frozen cranberries
1/4 cup water
2 large apples, cored and chopped
1 1/2 cups sugar
2/3 cup finely chopped onion
2/3 cup golden raisins
2 teaspoons minced fresh ginger
1 teaspoon Spice Islands Minced Garlic
1 teaspoon salt
3/4 teaspoon Spice Islands Ground Allspice
1/4 teaspoon Spice Islands Ground Saigon Cinnamon
1/8 teaspoon Spice Islands Ground Cloves
2/3 cup dark corn syrup
1/3 cup cider vinegar
2/3 cup chopped pecans
Instructions
In large saucepan, combine cranberries, water, apples, sugar, onion, raisins, ginger, garlic, salt, allspice, cinnamon and cloves.
Bring to boil over medium-high heat. Reduce heat; cover, stirring occasionally, 15 minutes. Add corn syrup, vinegar and pecans.
Cook uncovered 15 minutes, stirring frequently.
Tip: Serve with lamb chops,  roast turkey, pork roast or baked ham.
Butternut Squash Soup with Thyme Butter
Prep time: 35 minutes | Total time: 1 hour, 30 minutes | Yield: 6-8 servings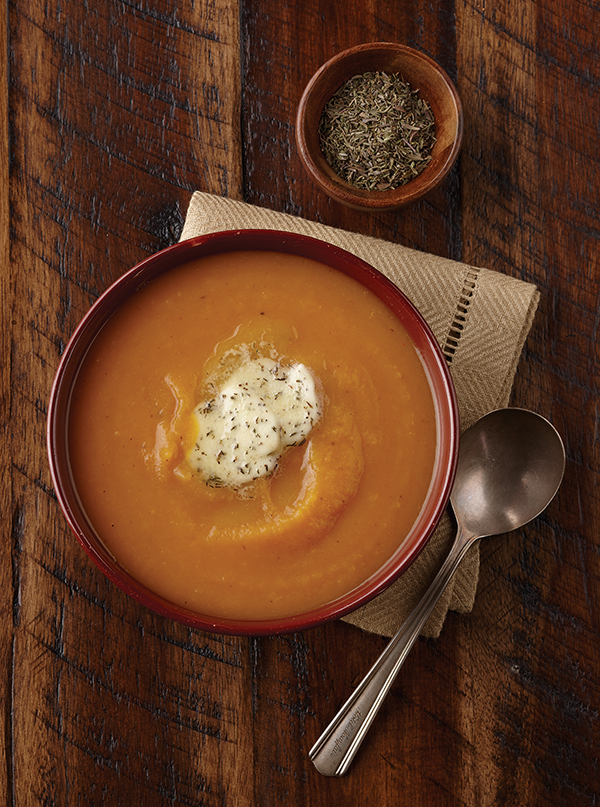 Ingredients
1 tablespoon vegetable oil
1 teaspoon Spice Islands Ground Ginger
1/4 teaspoon Spice Islands Cayenne Pepper
3 pounds (about 7 cups) butternut squash, peeled and cut into 1-inch pieces
2 medium cooking apples, peeled, cored, coarsely chopped
2 small onions, coarsely chopped
2 cans (14 1/2 ounces each) chicken broth
1/2 cup water
1/4 cup butter, softened
1/2 teaspoon Spice Islands Thyme
1/2 teaspoon Spice Islands Garlic Powder
Instructions
Heat oven to 425° F.
In large bowl, combine oil, ginger and cayenne pepper. Add squash, apples and onions; toss to coat. Transfer to 15-by-10-inch baking pan. Roast in single layer 35-45 minutes, or until tender. Remove from oven.
Working in batches, combine squash mixture and one can chicken broth in blender or food processor; blend until smooth. Transfer pureed mixture to large saucepan. Stir in remaining chicken broth and water. Bring soup to boil; reduce heat and simmer, uncovered, 10 minutes.
To make thyme butter: Combine butter, thyme and garlic powder until well blended. Spoon onto wax paper and roll into 3-inch log; wrap tightly and refrigerate until firm.
To serve, cut butter into thin slices. Ladle hot soup into individual bowls; top each with slice of butter.
Tip: Puree can be made in advance, covered and refrigerated up to 2 days.
Mini Pumpkin Cheesecakes
Prep time: 15 minutes | Total time: 1 hour, 50 minutes | Yield: 18 mini cheesecakes
Ingredients
18 paper baking cups (2 1/2 inch diameter)
18 gingersnap cookies
12 ounces cream cheese, softened
3/4 cup sugar
1 tablespoon corn starch
1 teaspoon Spice Islands Pumpkin Pie Spice
2 eggs
1 cup canned pumpkin
1/3 cup light corn syrup
Instructions
Heat oven to 325° F. Line muffin tin with paper baking cups. Place 1 cookie in each cup.
With electric mixer, beat cream cheese, sugar, corn starch and pumpkin pie spice. Add eggs and mix well. Add pumpkin and corn syrup; beat 1 minute.
Pour filling into liners, dividing evenly. Bake 30-35 minutes until just set.
Chill 1 hour.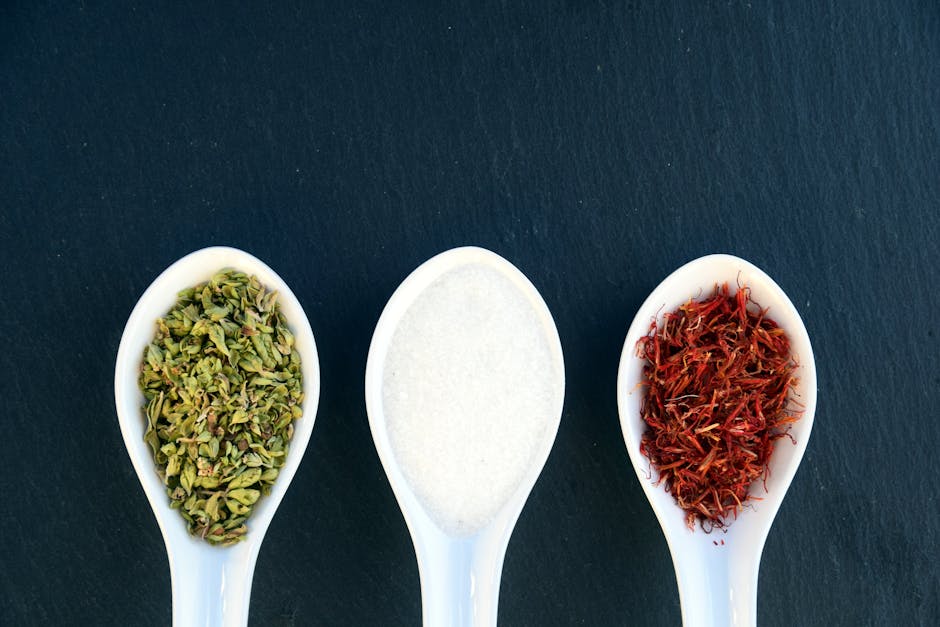 From the appetizers to the main dish to dessert, flavorful seasonings can make a good recipe great. Find more ideas for spicing up your holiday menu atSpiceIslands.com.