Update your Skincare Routine with NeoStrata | #neostrataregimen
I'm not much of a makeup kind of person, however beauty skincare routine is about as far as it gets for me. I've always battle with acne over the years, more now because I work around foods and I have a lot of stress in my life. I'm currently trying NeoStrata  for my skincare routine.
Personally I think to get a good review out of a product you need at least a month to get solid thoughts on a product, however I only had a week and that's not nearly enough time for me. But I'll using the product and give another update in a month, but so far so good on three of the products that was sent to me by NeoStrata.
Our soap-free, fragrance-free formulation gently yet effectively cleanses and lightly exfoliates without drying or stripping the skin. Suitable for all skin types, this product is especially beneficial in conjunction with therapeutic skin regimens, for patients with sensitive skin or those who have recently undergone an in-office procedure such as microdermabrasion, a chemical peel or a non-ablative laser procedure.
Out of all the three products, this one has to be the best for me. This facial cleanser was able to clean my face and leave it feeling amazing without breaking out my skin anymore then it already was.
This soap-free foaming gel cleanser is formulated with a blend of Glucolactone, Mandelic and Salicylic Acids to improve skin texture and lightly exfoliate, while washing away excess oil and problematic bacteria. Hydrates and conditions with Glycerin and Tea Tree Oil Extract.
For how amazing I thought this would be, it however dried my face out more than it already was, so I had to stop using it. I'll have to get my sister to try it, she might end up getting it.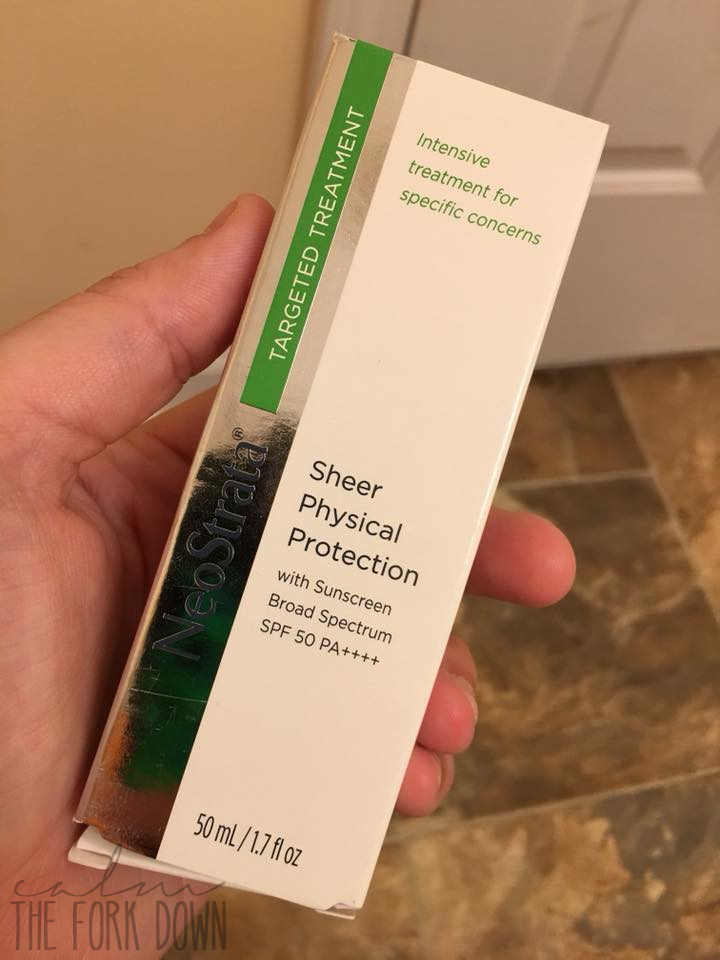 NEOSTRATA Sheer Physical Protection SPF 50
This lightweight, translucent fluid is formulated with all physical filters, Titanium Dioxide and Zinc Oxide, to provide broad spectrum UVA/UVB protection and defend against UV damage, along with a PHA/Bionic Complex to smooth skin texture and enhance brightness. Potent EGCG Green Tea Extract, Lactobionic Acid and Vitamin E work to keep neutralize free radicals and protect healthy DNA. Oil-free, fragrance-free. Non-comedogenic, non-acnegenic.
I am all about a good sun protection for the face, because lets be honest, some stuff is just horrible for your face. My only complaint for this stuff is it's darker than my actual skin color. However, I love the product.
Disclaimer: As a member of the BrandBacker affiliate program, I was sent this product in exchange for a review. As always, all opinions are my own. 
What's your go to skincare routine?