SingleSwag Subscription Box Unboxing June 2018 | #LoveYourself
SingleSwag is my new favorite subscription box, each month they just keep getting better! I got the May box and there was lots of great items in that one, but this June box is just simply amazing.
So if you use this link, you can save 25% on your first order!
The Beauty Crop Fabulous Flocking Lashes ($20)
With one sweep of the wand, Fabulous Flocking Lashes mascara coats every single lash from root to tip with it's gentle, smudge and clump-free formula effortlessly. Nourished with Argan Oil and Jojoba to condition, separate, plump and and lengthen for gorgeous, glamorous and fabulous lashes.
Ironically, I am the worst at putting mascara on, why? I have no idea. It's quite entertaining to be honest though, however this stuff was actually easier than most to put on. I'm a huge fan of Argan Oil as well and can't say no to anything that says flocking in it!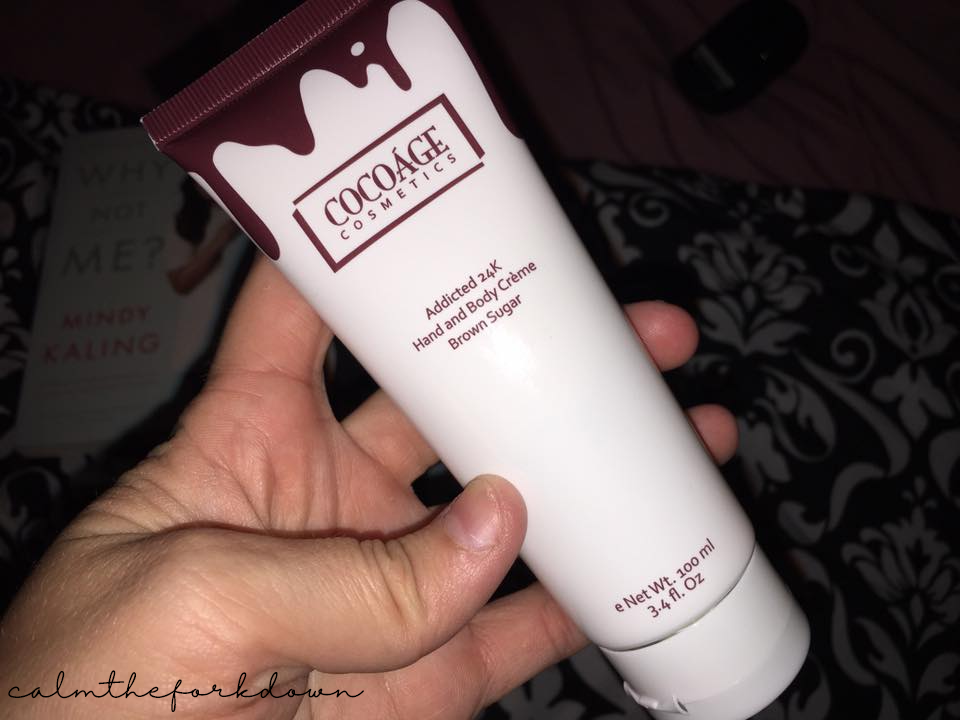 Cocoage Cosmetics Addicted 24k Hand & Body Cream ($30)
Love your skin with this rich, non-greasy hand and body cream, containing moisturizing ingredients including pure cocoa extract daily after bathing and exposure to the sun.
The scent is a brown sugar and it's sweet, but not over powering smell. It really leaves your skin feeling amazing. I put it on after taking a shower in the morning & night and after I'm outside with the kids. I have pretty sensitive skin and this doesn't effect it in a bad way, that's a win-win in my book.
Mollie Jacob Velvet Ambition Lip Gloss ($22)
Love your lips with the lightweight, long-wearing lip gloss with an ultra-matte, smear-resistant finish. The product is all-natural, non-toxic, cruelty-free and paraben-free.
I was sent this bright pink color, however when you put it on – it doesn't look that bad. It's not to glossy or shiny, however I do like it.

Why Not Me? by Mindy Kaling ($16)
This award-winning #1 New York Times bestselling book from Mindy Kaling, created of The Mindy Project. Brings together a collection of essays that are hilarious, insightful and deeply personal.
It has her signature sense of seemingly shallow humor mixed in with heartfelt truths. I really loved the alternate universe where Mindy stays in NY and becomes a Latin teacher. That part of the book just really showcases how great Kaling is at writing work place romances.
Beauty Papier Daisy Toner ($35)
Infused with real Chrysanthemum flower petals, this super-moisturizing facial toner is designed to gently purify, tone, hydrate and soften the skin. The natural formula is alcohol and paraben free.
I have super sensitive skin and even this product makes my skin feeling amazing while not breaking it out at all. It's also fun to wiggle it around so the flowers move, but I'm easily amused.
The Decorated Cookie Co ~ Unicorn Cookie ($5)
Indulge and embrace your inner unicorn with this delicious shortbread cookie handmade in the USA.
The first cookie I got in the box was broken, so I contacted SingleSwag and they sent another. Then replacement was broken as well, lol – so I just ate it and called it a day. They're really good, I ain't complaining honestly. Then they sent a THIRD cookie, I didn't know about and it was perfect! I guess 3rd cookie makes perfect, goes to show, awesome customer service!
Jules Smith Luxe Layers Necklace ($74)
Whether you're wearing it on a weekday at work, weekend concert or night out on the town. This chick, trendy layered necklace will be your new go-to piece for all your summer fun. Four layers of gold chain with pedants and turquoise bead accents will add style to any look or outfit.
I'm not huge on jewelry, however I'm always down for a nice necklace. This layered necklace would be perfect and it's my favorite shade of teal as well.
What was your favorite product from the SinglesSwag June box?