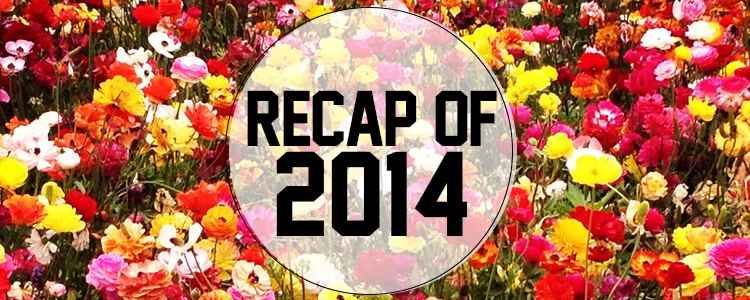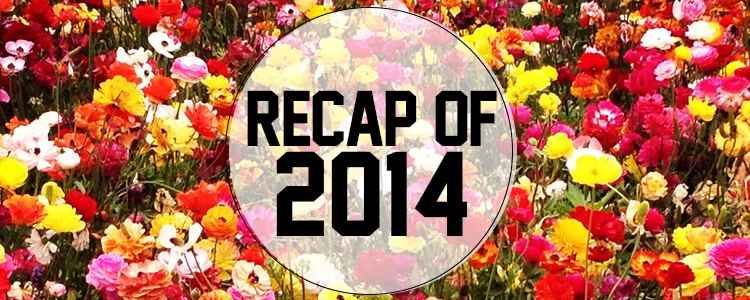 2014… Personally, I'm glad for it to be over. There's a lot of good and bad moments, sad and happy moments. Let's just say, it was interesting to the say the least.. Here's a Recap of 2014 in pictures.
••January••
▬ It snowed A LOT.
▬ My nephew turned 1 on the 28th.
▬ I turned 28 on the 30th.

••February••
▬ Hannah turned 3 years old on Feb 9.
▬ John & I celebrated our 7th Anniversary
▬ It snowed like a foot around Valentines.
••March••
▬ Skype Date with Tyler Ward.
▬ Fell & Broke my elbow.
▬ Bought my VIP ticket to see Tyler in Nashville.
▬ More snow!

••April••
▬ Hailey & I had a "mommy & me" day!
▬ Hailey turned 10 on the 11th.
▬ We get had a get together for the cousins (minus the older two).
••May••
▬ 5K March of Dimes Walk in Fairfax, VA.
▬ We went to the National Zoo in Washington DC, field trip w/Jr's class.
••June••
▬ Jacob turned 1 years old!
▬ Dropped the older 3 off at my parents, went to Kentucky, but..
▬ Saw Tyler in Nashville, TN
▬  Met Tyler (again), met Mikey Wax, Jackie G, JennxPenn, & Brynn Elliott.
••July••
▬ The kids & I were in NC for 2 weeks at my parents. We went to the Children's Museum.
▬  Watched fireworks in Burlington City Park, saw lots of friends from HS days.
▬ We got all the grandkids together for my grandma's 87th birthday.
▬ For the end of the month, we had lots of pool days.

••August••
▬ Tyler Concert #2 in VA with Hailey.
▬ Met Tyler (again), Jackie G, Brynn Elliott, & My Silent Bravery.
▬ Started to get serious about working out.
▬ I became a single woman!

••September••
▬ The kids started school again! Jr in 1st & Hailey in 5th.
▬ Had my first full blown anxiety attack that ended me in the ER.

••October••
▬ Jr turned 7 years old on the 9th.
▬ There's these two ground hogs that live under gym, I named them Chuck & Larry.
▬ The kids went to John's for Halloween.
••November••
▬ I lost 30 pounds since June.
▬ The kids went to John's for Thanksgiving.
▬ I went with my sister & nephew to NC to see our family for Thanksgiving.
▬ My younger sister & I did tequila shots at a bar in NC (It was so cheap, it was amazing!)
▬ Finally skyped my friend, Laura after knowing her only forever and a day.
••December••
▬ I went to my first Redskin's home game, they lost, lol.
▬ The kids open up their gifts home with me & then went to John's for 5 days.
▬ I spent that time at my sister's.
▬ New Years Eve involved some good Netflix and candy. #LifeGoals
What's the most memorable thing that happened in 2014 for you?