7 Tips for Achieving Your New Year's Resolutions
It's the beginning of a new year, and chances are, you've made some New Year's resolutions or set some goals for yourself. Maybe you want to lose weight, save money, or be more productive at work. Whatever your goals may be, it can be tough to stick to them, especially as the initial excitement wears off and the daily grind sets in.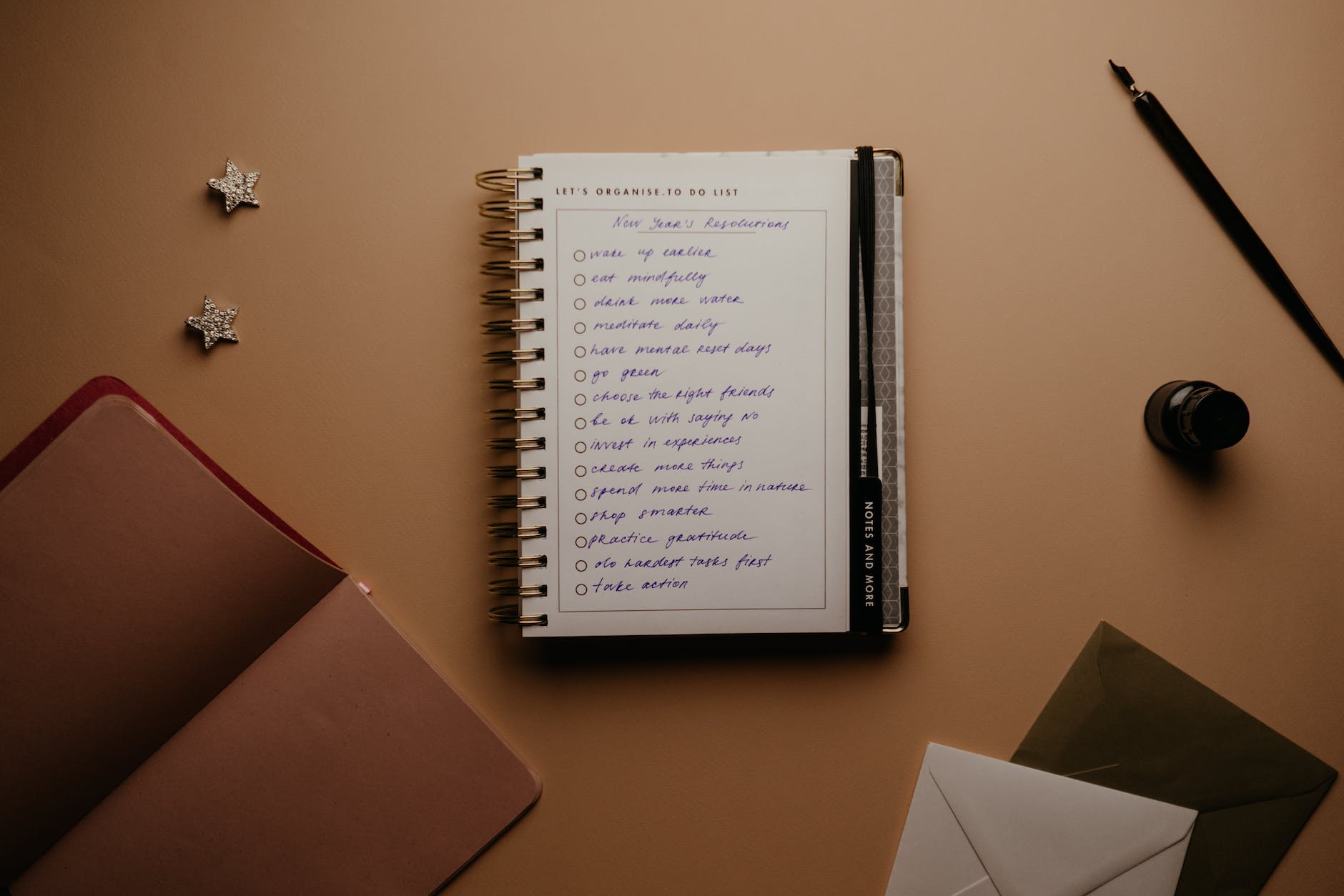 Here are some tips to help you stay on track and achieve your New Year's resolutions this year.
Make your goals specific and achievable.
It's important to set specific, measurable goals so you know exactly what you're working towards. For example, instead of just saying you want to "save more money," try setting a specific goal like "I will save $500 per month by cutting out unnecessary expenses and creating a budget."
This way, you have a clear target to aim for and can track your progress. Additionally, make sure your goals are realistic and achievable. Setting the bar too high can lead to frustration and disappointment, so be honest with yourself about what you can realistically accomplish.
Create a plan of action.
Once you've set your goals, it's important to have a plan in place for how you'll achieve them. This can include breaking your goals down into smaller, more manageable tasks, setting deadlines, and identifying any resources or support you might need along the way.
For example, if your goal is to lose weight, your plan might include things like finding a gym or workout routine that you enjoy, meal planning and prepping healthy meals, and setting aside time each week to exercise.
Seek accountability.
It can be helpful to have someone hold you accountable for your goals, whether it's a friend, family member, or coach. Consider finding a accountability partner who you can check in with on a regular basis to report on your progress and get support when you need it. You could also join a support group or hire a coach to help you stay on track.
Be consistent and persistent.
It takes time and effort to achieve your goals, and there will likely be ups and downs along the way. The key is to stay consistent and persistent, even when things get tough. Don't let setbacks discourage you – instead, use them as opportunities to learn and grow. Remember that progress is often slow and incremental, and that's okay. Just keep showing up and putting in the work, and you'll get there eventually.
Celebrate your successes.
It's important to celebrate your wins along the way, no matter how big or small. This can help keep you motivated and give you a sense of accomplishment. Whether it's something as simple as hitting your daily step goal or something bigger like paying off a debt, take a moment to acknowledge your hard work and give yourself a pat on the back.
Be flexible and adaptable.
Life can throw us curveballs, and it's important to be flexible and adaptable when it comes to achieving your goals. You may need to adjust your plan or your goals as you go, and that's okay. Just make sure to stay true to your overall vision and values, and be open to finding new ways to make progress.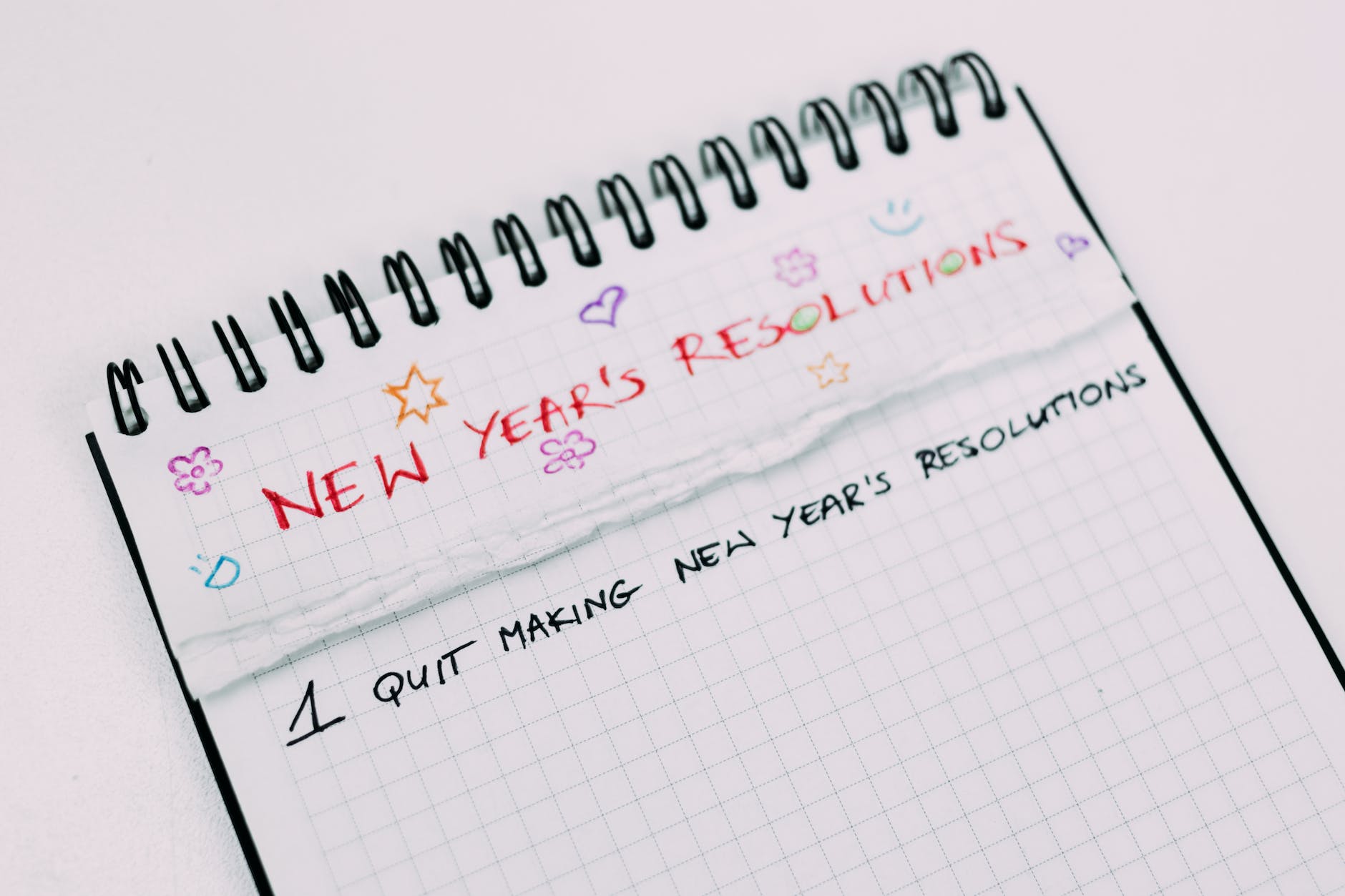 In conclusion, sticking to your New Year's resolutions takes time, effort, and persistence. By setting specific, achievable goals, creating a plan of action, seeking accountability, and being consistent and adaptable, you can increase your chances of success.
Don't forget to celebrate your successes along the way, and remember that progress is often slow and incremental. With the right mindset and approach, you can achieve your goals and make this year your best one yet.
What's your New Year's resolutions or New Year's Goals?