5 Beautiful Necklaces From Etsy For Valentine's Day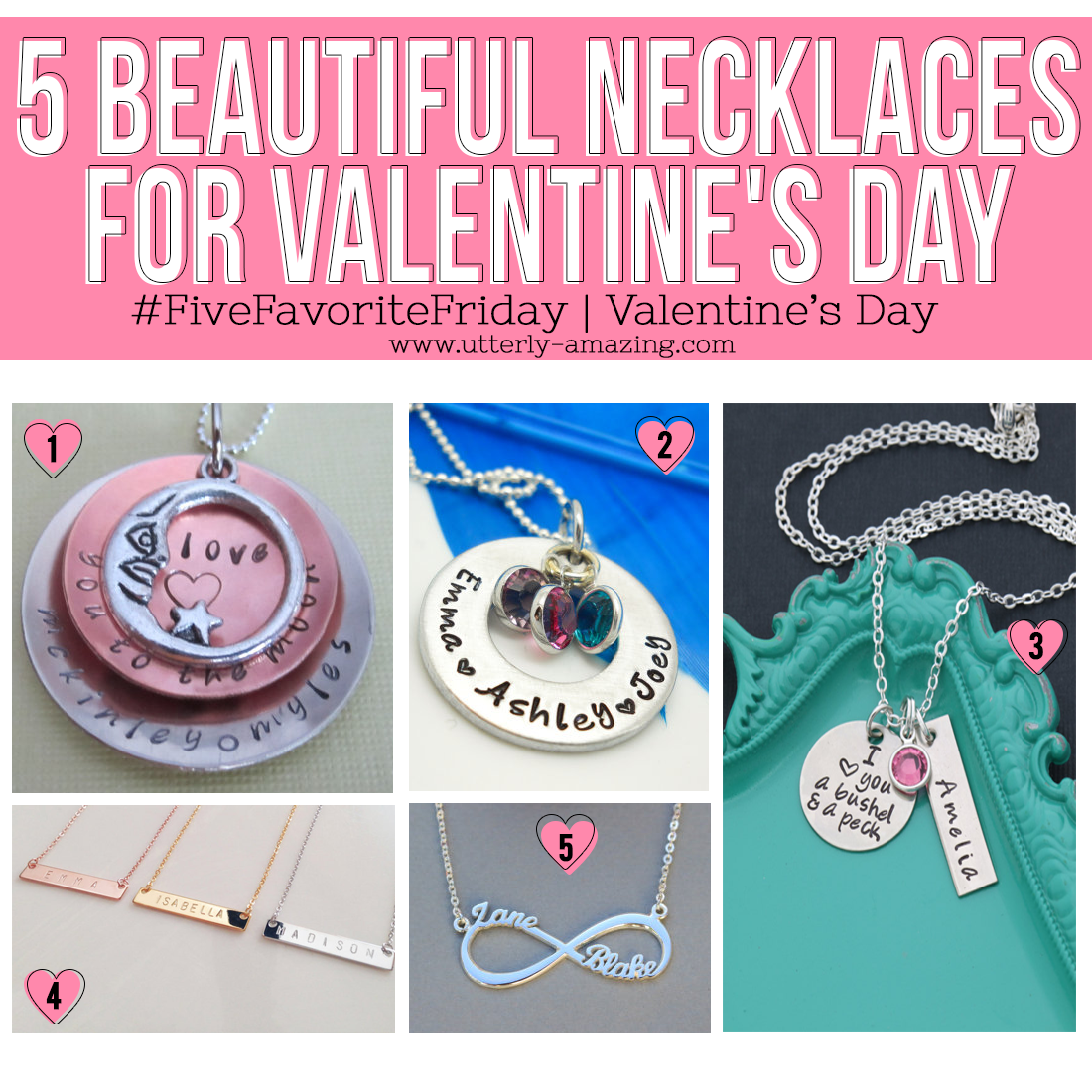 With Valentine's Day just around the corner, here's some sweet gifts. Here are a few really beautiful necklaces from Etsy on Valentine's Day. I've never really been big on jewelry until my kids got me a layered customized necklace with their names on it. Jewelry with meanings are my favorite ones to have. It means that someone took the time out of their day to put love into something as simple as a necklace. A few of these are all having Valentine's Day Sales, so you get to also save money! So it's a win-win! I bookmarked a few to buy at tax return!,
Go to Etsy through Ebates and you can get 1% cash back. Even if it's a few cents, it's adds up!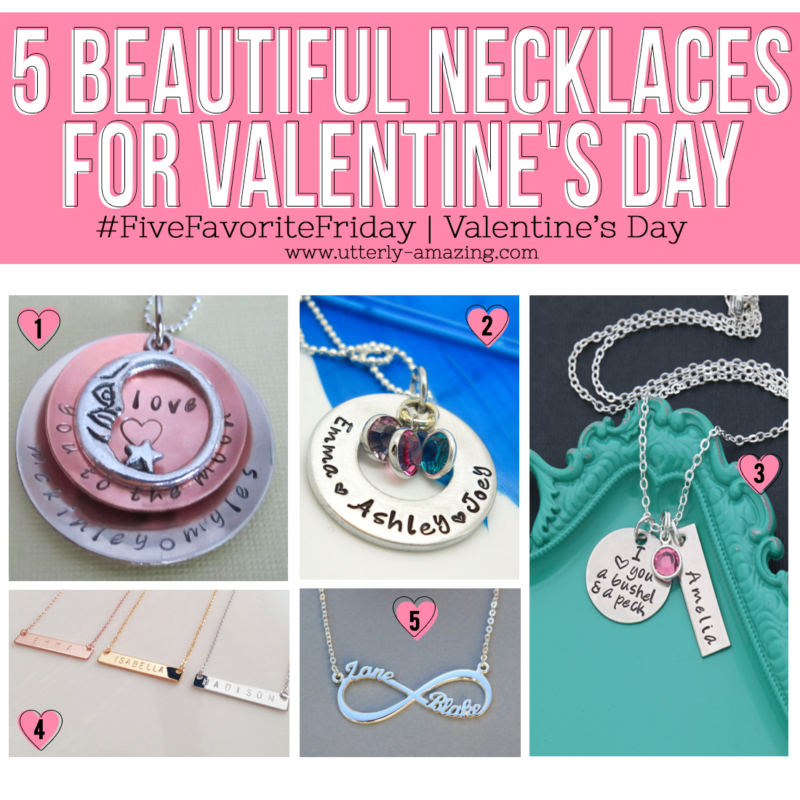 1. I love you to the moon & back Necklace | $47.99
This hand stamped necklace comes with one copper pendant that says "love you to the moon and back", a moon charm, a thick aluminum piece with up to 4 names. The pendant is placed on your choice of sterling chain. The necklace is slightly cupped and does not lay flat for a very unique look.
2. Personalized Mom Necklace | $24.99
Each pendant and stamping are done by hand so please know that each letter or name might not line up perfectly. Also, some letters might be deeper than others. This is not a defect. It adds character to each piece.
3. I Love You A Bushel & A Peck Quote Necklace | $18.98
Hand stamped I Love You a Bushel and a Peck quote necklace with personalized name and birthstone by DistinctlyIvy on Etsy. The beautiful phrase has been stamped on a silver disc. You can choose her favorite color or birthstone for a personalized touch.
4. Personalized Name Bar Necklace Chains | $16.50
This bar necklace is a dainty piece that features a thin rectangular plate that can be personalized with a name or nickname, initials, or a short message. The initial necklace gives it a classic elegance that compliments any style. Name plate necklaces also make great gifts for Mother's Day, Christmas, and weddings. Order one for someone special, or personalize one as a treat for yourself.
5. Personalized Infinity Necklace | $33.80
Your Infinity necklace is the perfect expression of love that is simple in its design but is holds so much within its meaning, the infinity necklace makes the most perfect gift for so many ocassions, weddings, birthdays or as the perfect staple in your own jewellery collection.
What do you want for Valentine's Day?
disclosure: contain affiliates links.