National Taco Day Freebies & Deals
Last year Americans ate over 4.5 billion tacos! That's 490,000 miles of tacos, which could take you to the moon and back. When is National Taco Day? National Taco Day is October 4th, & Taco Tuesdays & Everyday!
The word taco is the Mexican equivalent of the English word sandwich. The tortilla, which is made of corn or wheat, is wrapped or folded around a filling that is generally made of spiced proteins – beef, pork or fish.

For National Taco Day this October 4, consider the countless variations you can create using traditional meats or with seafood, chicken, beans, cheese and eggs. Yank out your garnishes – salsa, cilantro, avocado, tomatoes, onions and lettuce and you have a dish of great versatility and variety.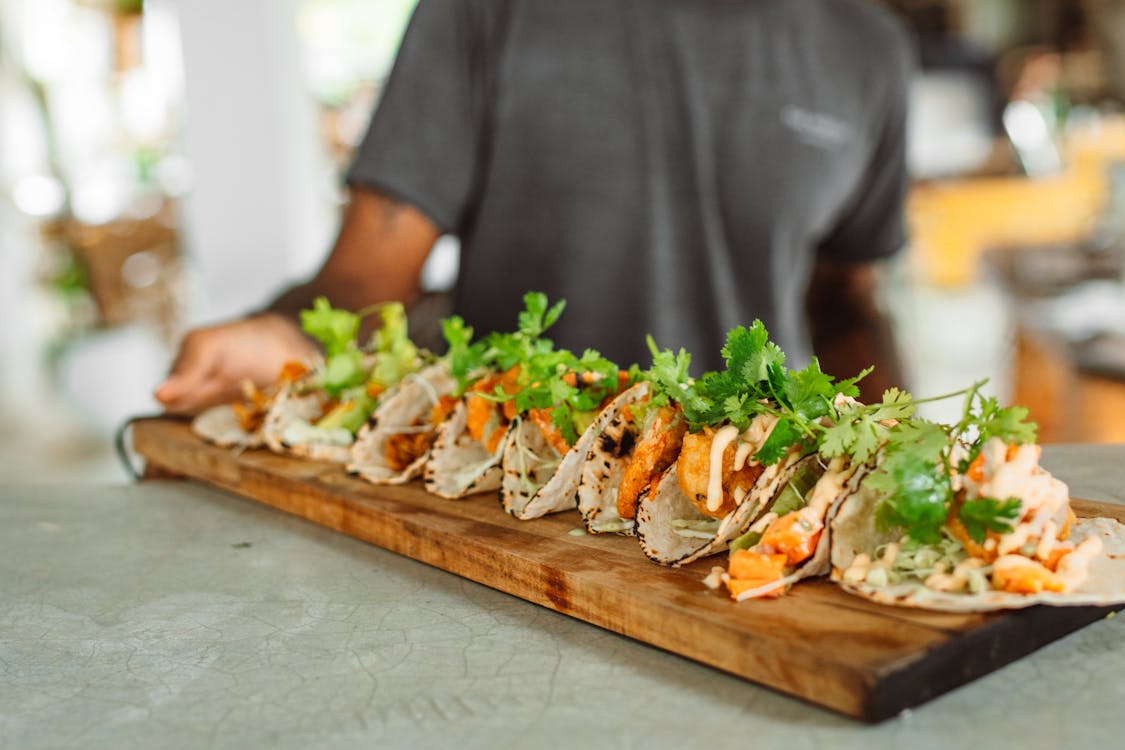 National Taco Day Freebies & Deals
To celebrate, all loyalty members will be able to get 10 mini tacos for just $1 at participating locations nationwide. Plus, purchase one order of mini tacos for delivery through the 7-Eleven app and get a second order free.
On October 4, all Bodega Taqueria y Tequila locations will have a $2 promo on their Clasico Tacos. Want more? You got it! If you use the Bodega App you'll earn 2x points for every dollar you spend.
Chronic Tacos, the Southern California taco shop brand, is giving away free tacos with every purchase on October 4 in celebration of National Taco Day. Customers will receive a free taco by purchasing any Coca-Cola fountain drink at participating locations. Offer available in-store only.
On October 4, add a crispy beef taco to entry entrée for $1. There are also tequila specials–get $1 Tequila Floaters to top your favorite margarita with an extra pour of tequila.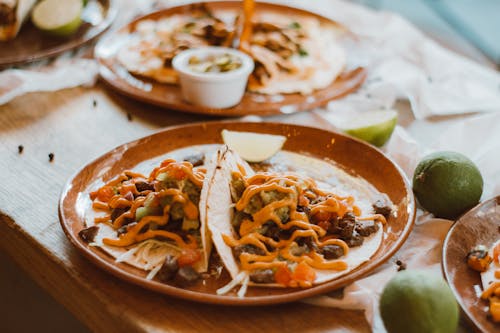 Del Taco is excited to offer 10 days of deals to celebrate National Taco Day. Members of the new Del Yeah! Rewards program now have more rewards more often! From Saturday, Sept. 25 to Monday, Oct. 4 members can enjoy exclusive offers and perks including Buy One Cheddar Quesadilla, Get One Free on National Quesadilla Day (9/25) and a Free Stuffed Quesadilla Taco w/any purchase on National Taco Day (10/4). Yum!
Descanso Restaurant, a modern taqueria in Costa Mesa, is celebrating National Taco Day on Monday, October 4 with a special $10 combo offer (a $19 value)! They are offering a $10 taco and margarita combo which includes their popular Don Chingon taco and Bad Hombre margarita, available for dine-in all day at Descanso Restaurant on October 4 from 3 p.m.-9 p.m. No promo code necessary.
Last year you could celebrate at El Pollo Loco on Sunday with free tacos on a future order. To get the future freebie, you just had to place a curbside order in the app Sunday to get two free Taco al Carbons on your next visit.
On Oct. 4 the popular Baja-style taco joint will offer $1.50 tacos all day. Fuzzy's Taco Shop has nearly 140 corporate- and franchise-owned locations in 18 states. Enjoy your tacos on a Fuzzy's patio with a FuzzyRita or an ice-cold schooner of beer. Special National Taco Day pricing is valid when you dine in, and will be available for takeout and online orders placed through the Fuzzy's Taco Shop website and app at select locations.
On October 4, customers can get 25% off all Old El Paso products on Gopuff to celebrate National Taco Day! Though not on discount, customers can also get everything to have the perfect taco night at home like salsa to shredded cheese, and even a pack of Corona or Modelo in some markets, delivered in about 30 minutes for a flat fee of $1.95.
Get free Chicken BLT Tacos and free delivery with any online order via DoorDash on October 4.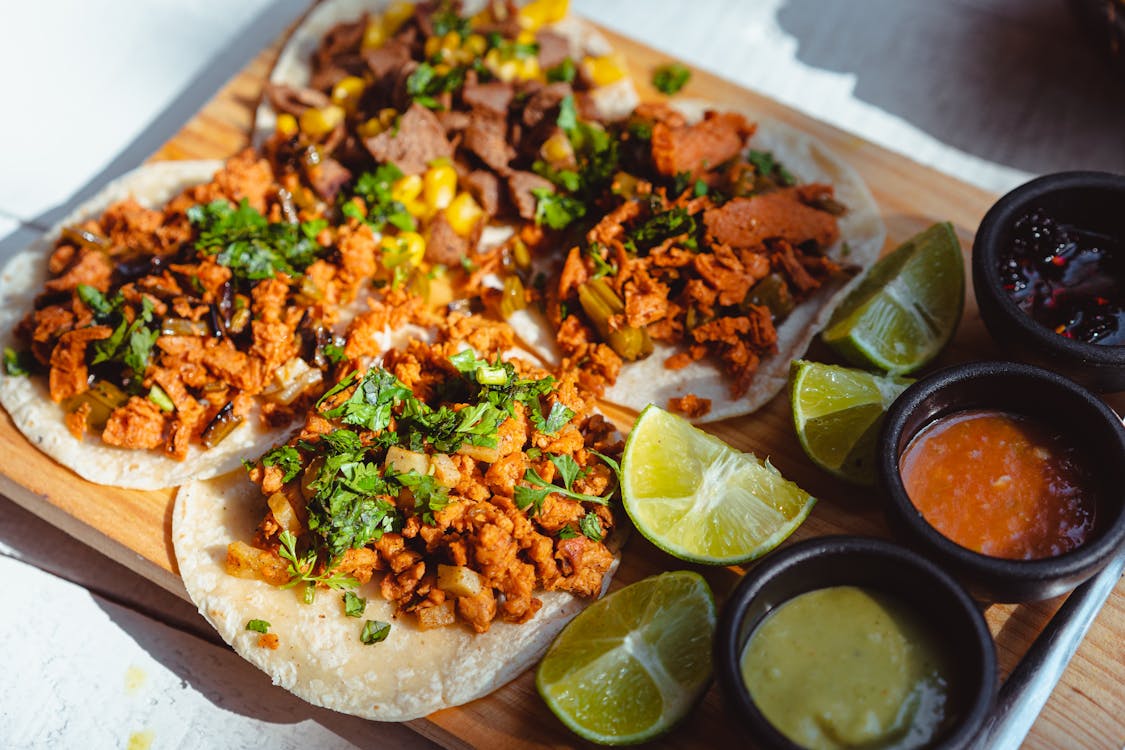 This year Jack in the Box is celebrating National Taco Day with two free tacos with any app purchase on October 4.
They are offering tacos–chicken and beef–all day for just $2!
On October 4, get seasoned ground beef or chicken tinga tacos for $2, and for only $4 you can get Southwest chicken or brisket tacos.
Rewards members get double rewards points all day on any purchase.. Sign up for the loyalty program at www.qdoba.com/rewards.
Get any taco on the menu for free with any purchase. Order online or through the app, just use coupon code TACO. Plus, Rubio's Rewards members who place an order on National Taco Day will be entered to win $50 in free food.
This year, the popular chain is giving diners $5 off when they order $15+ on Grubhub.
Taco Boy is celebrating National Taco Day by giving one lucky winner a year's worth of free tacos. Here's how to enter: Starting September 27 through October 3 at 10 p.m., get one raffle ticket entry with every taco purchased at any Taco Boy location. On National Taco Day, Taco Boy will draw a winner to receive a gift card good for 365 tacos ($1,460 value). Only one winner will be chosen, and Taco Boy will announce the winner through social media on National Taco Day.
Taco Cabana is offering a selection of its most popular tacos for $1 each on National Taco Day. Guests can purchase a classic bean and cheese, shredded chicken or ground beef taco for just $1. Plus, get frozen margaritas for just $2.
On October 4, Taco Del Mar is offering Buy One Taco, Get One Taco Free (limit 4) on online orders through tacodelmar.com to celebrate National Taco Day. Customers can find the coupon code to use at checkout on Taco Del Mar's Facebook page. The offer is available at participating locations in the US and Canada.
On October 4, you can get a free Crispy Beef Taco by using the Taco John's Rewards app in honor of National Taco Day.
Tijuana Flats is celebrating National Taco Day for three days. Starting October 4, get two tacos, chips and a drink for just $5.99.
Join Torchy's in celebrating National taco Day with free delivery and no service fee when you order on their website from October 4 to October 8.
What's your favorite National Taco Day deal?
credit: Kristin McGrath, Editor at The Real Deal by RetailMeNot