20+ National Coffee Day Deals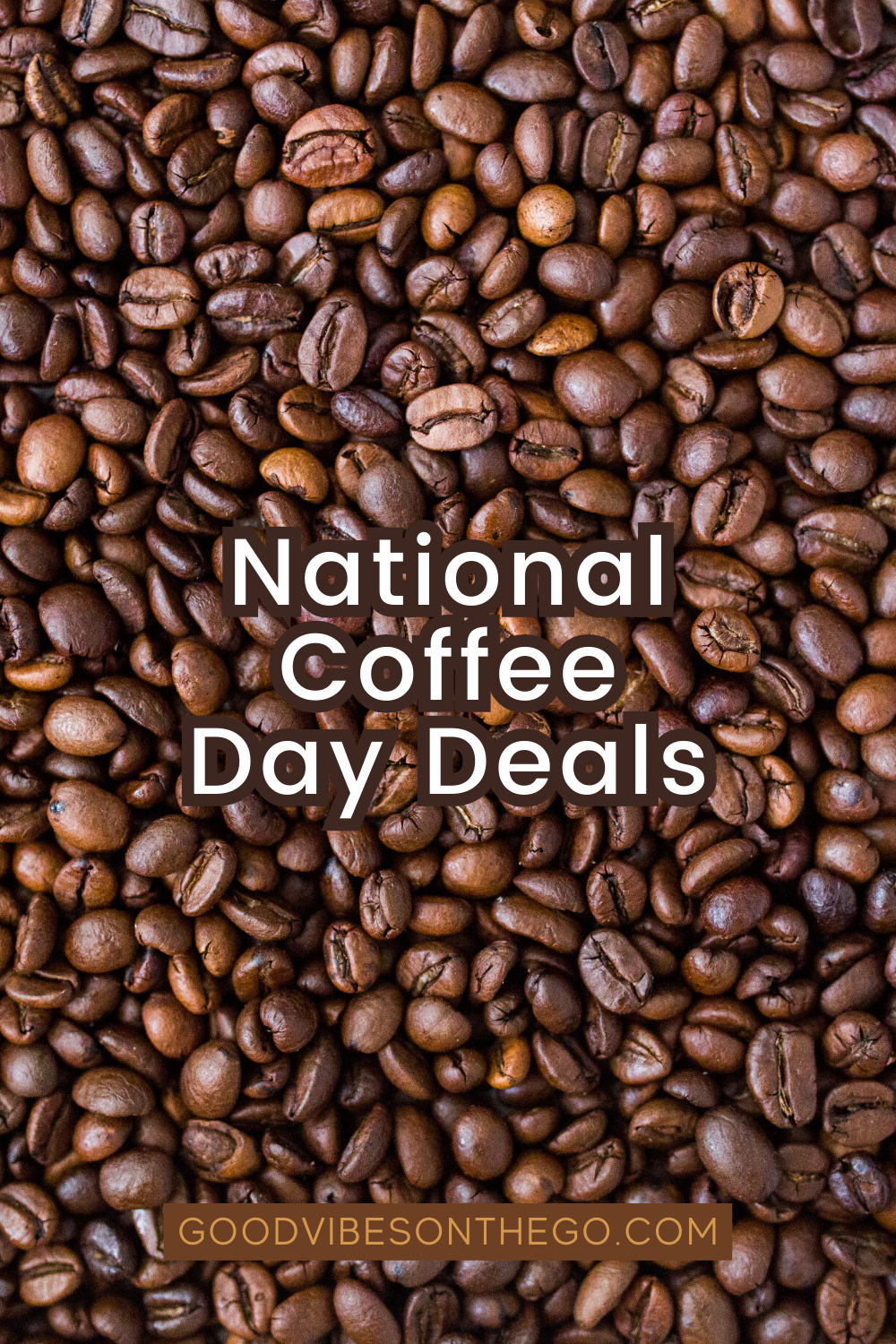 Are you eagerly anticipating the arrival of National Coffee Day on September 29, just like any true coffee aficionado? Well, get ready for an exceptional treat! In anticipation of this cherished day, we've meticulously explored every nook and cranny of our towns, seeking out the absolute best coffee shops.
These gems are primed and ready to commemorate this special occasion with an array of delightful coffee specials. It's an invitation to indulge your senses and celebrate the essence of coffee. So, don't wait a moment longer! Take hold of your cherished mug, and prepare yourself for an enchanting journey into the aromatic universe of coffee.
In this aromatic adventure, you'll find yourself surrounded by the delightful scents of freshly brewed coffee, the hiss of steam, and the warm ambiance of these unique cafes. Each sip tells a story, a tale of passion and craftsmanship that's poured into every cup. So, embrace the enchantment, raise your mug, and let the celebration begin!
National Coffee Day isn't just a date; it's a celebration of the artistry behind every brew and the joy it brings to millions of coffee lovers worldwide.
7-Eleven
All 7-Rewards members can get $1 any-size coffee on National Coffee Day!
Barnes & Noble
Get a free Starbucks tall, hot or iced coffee at Café stores only on September 29. Only valid at participating locations, and a purchase might be required in some instances.
Biggby Coffee
Get a free 20-ounce hot or iced brewed coffee with any purchase. The offer doesn't apply to cold brew, lattes, tea lattes or specialty beverages.
Caribou Coffee
Buy any large beverage and get 50% off any bag of prepackaged beans to take home.
Circle K
Get a free hot or iced coffee in any size with the convenience store chain's app.
Clio Coffee
Clio Coffee will give away fifty Clio Brewers, plus a month's supply of coffee pods in honor of National Coffee Day.
The Coffee Bean & Tea Leaf
On September 29, get a free 16-ounce brewed coffee (hot or iced) when you purchase any food or bakery item (minimum $2 spend). The offer is valid all day and limited to one free coffee per guest.
Corner Bakery Cafe
Guests can get one free coffee daily for the month of October starting on the first of the month. To get this deal, sign up for the loyalty program by 11:59 p.m. CT on October 4 on their website.
Cumberland Farms
Text COFFEE to 64827 on Tuesday to get a digital coupon for a free hot or iced Farmhouse Blend or Bold coffee in any size. Those already in the text database should automatically receive the offer Tuesday morning.
Duck Donuts
On September 29, Duck Donuts is offering a free hot or iced coffee (any size) with any purchase at participating locations. Get the details on their website.
Dunkin'
This popular coffee spot is offering a free medium hot or iced coffee with any purchase. Plus, this year they're doing something different and re-branding the holiday as their own National Dunkin' Day!
Eight O'Clock Coffee
This brand has been a leader in home-brewed coffee since 1859! In honor of National Coffee Day, Eight O'Clock Coffee is offering a free Keurig K- Duo Coffee Maker ($170 value) with coffee orders of $150 or more at eightoclock.com! The offer is good on orders placed beginning September 29, 2020 (while supplies last.)
goPuff
From September 28 to September 29, goPuff users can have their favorite coffee and energy drinks delivered right to their doors in minutes for a flat $1.95 delivery fee. Below please find the energizing products and deals available:
GODIVA
On International Coffee Day, you can receive a free 12-ounce hot or iced coffee at GODIVA Café locations with any purchase. Plus, at GODIVA Boutiques and on GODIVA.com, coffee bags will be 30% off on 9/29.
High Brew Coffee
At 2 p.m. in every time zone, High Brew Coffee will offer a limited number of free product coupons for digital download to use at local Kroger retailers nationwide. Coupon is good for one free can of 8 oz. High Brew up to $2.99. The coupon can be downloaded on the High Brew website or through their Instagram stories.
Huddle House
Get a free cup of coffee with any dine-in purchase at all locations.
Humblemaker Coffee Co.
This SoCal-based coffee shop is offering 50% off all coffee orders on humblemaker.coffee when you use the code COFFEEDAY50.
Jack in the Box
On September 29, you can pick up a free regular hot or iced coffee when you order on the app.
Keurig
On September 29 only, save 20% off beverages with the code COFFEEDAY20 at Keurig.
Kolache Factory
Available in-store and for curbside, you can get a free 12-ounce cup of coffee with a coupon posted on Kolache Factory's social media sites. Just print the coupon or show the coupon on the phone.
Krispy Kreme
On September 29, Krispy Kreme rewards members can pick up a free Original Glazed Doughnut and one free brewed coffee with no purchase necessary. Wow! Sign up today to join the rewards program for free.
Kroger
Restock your at-home coffee supply, and get up to 20% off select coffee with Kroger SHIP! This deal starts September 23 and runs through October 6.
MAPCO
Coffee lovers looking to fuel up on National Coffee Day will be ecstatic with this free offering "espresso-ly" for them at participating MAPCO stores. On Tuesday, Sept. 29, all MAPCO GUESTS can enjoy one free 16 oz. cup of MAPCO Feel Good coffee. You need to sign up for their rewards program to get the deal!
Milano
In celebration of National Coffee Day, Milano cookies is partnering with style icon, self-made entrepreneur and TV-host Tan France to make me-time extra special this fall, with the creation of a limited-edition Milano x Tan France Cup & Saucer set, crafted to make eating Milano cookies even more indulgent. Each set includes a bag of Double Dark Chocolate Milano cookies, the perfect balance of crisp cookies and rich, luxurious chocolate, to enjoy with your fall drink of choice.
Panera Bread
Panera is kicking off National Coffee Day by expanding its Family Feast Meals to now include breakfast! New Breakfast Feasts are now rolling out to Panera cafes nationwide and are available in two varieties – Breakfast Sandwich Feast + Fresh Baked Goods Feast.
Plus, anyone who signs up for the MyPanera+ Coffee Subscription will receive free unlimited premium hot coffee, iced coffee and hot tea for one month. After that, you'll pay just $8.99/month. Sign up here to participate.
Pilot Flying J
Celebrate National Coffee Day on September 29 with a free cup of Pilot's "best coffee on the interstate" using the Pilot Flying J app at participating travel center locations. Learn more about how to redeem the offer.
Scooter's Coffee
Participating Scooter's Coffee locations will offer a free small hot brewed coffee to anyone visiting Scooter's Coffee on September 29.
Sheetz
On September 29, get a free cold brew (any size and any flavor) when you order through the Sheetz app.
Speedway
On September 29, get a free 16-ounce coffee from 6 a.m. to 6 p.m. There's a limit of one per customer.
Starbucks
Starbucks is starting the holiday early for members of its updated Starbucks Rewards loyalty program that launched on September 15. On September 29, members who order a grande or larger handcrafted beverage using the order ahead and pay feature on the Starbucks app will get a free drink loaded to their account for use on their next visit
Tim Hortons
From Monday through October 26, you can purchase any size hot or iced coffee for just $0.99. Use the Tim Hortons app or go to timhortons.com.
If you're already a Wawa Rewards member, you can get one any size coffee for free on September 29 when you stop in. New members must register by 8 p.m. Tuesday to get the offer.
Wendy's
Starting Tuesday through November 4, participating Wendy's are giving free hot coffee with the purchase of a breakfast sandwich. Only available at select restaurants.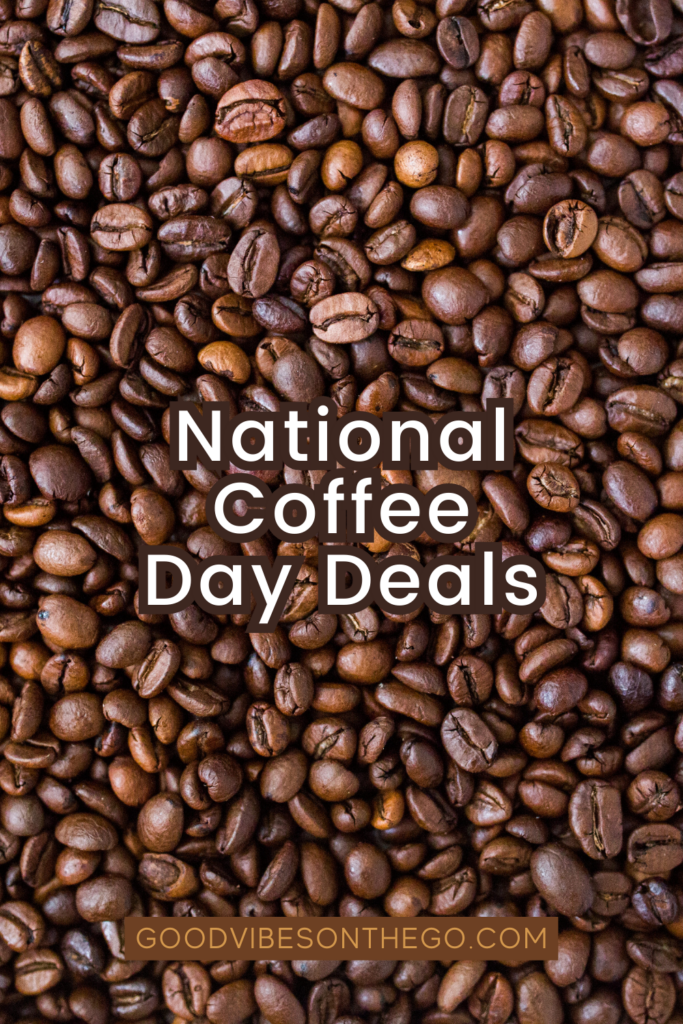 Where's your favorite place to get coffee for National Coffee Day?