5 must visit places in Myrtle Beach South Carolina
I went to Myrtle Beach South Carolina for the first time ever in my life. Which is really odd if you live in the south, because everyone goes there a few times a year. Like if I want to go to a beach, I'm going to Topsail on the NC coast, where I have family. However for my friend, Heather's birthday we went for a girl's weekend.
Now there's only a gift shop on like every corner, but there's only one you need to go to. It's like this one never ends, there were so many awesome things in this gift shop. Like, I almost got lost, most likely the most fun I had the whole trip. It's called the Gay Dolphin Gift Cove.
Gay Dolphin Gift Cove
The Gay Dolphin Gift Cove is located at 910 North Ocean Boulevard in Myrtle Beach, South Carolina, United States, and calls itself "the nation's largest gift shop". As of 2011, the Gay Dolphin had 26,000 square feet and store owner Justin "Buz" Plyler said the store averaged 70,000 items.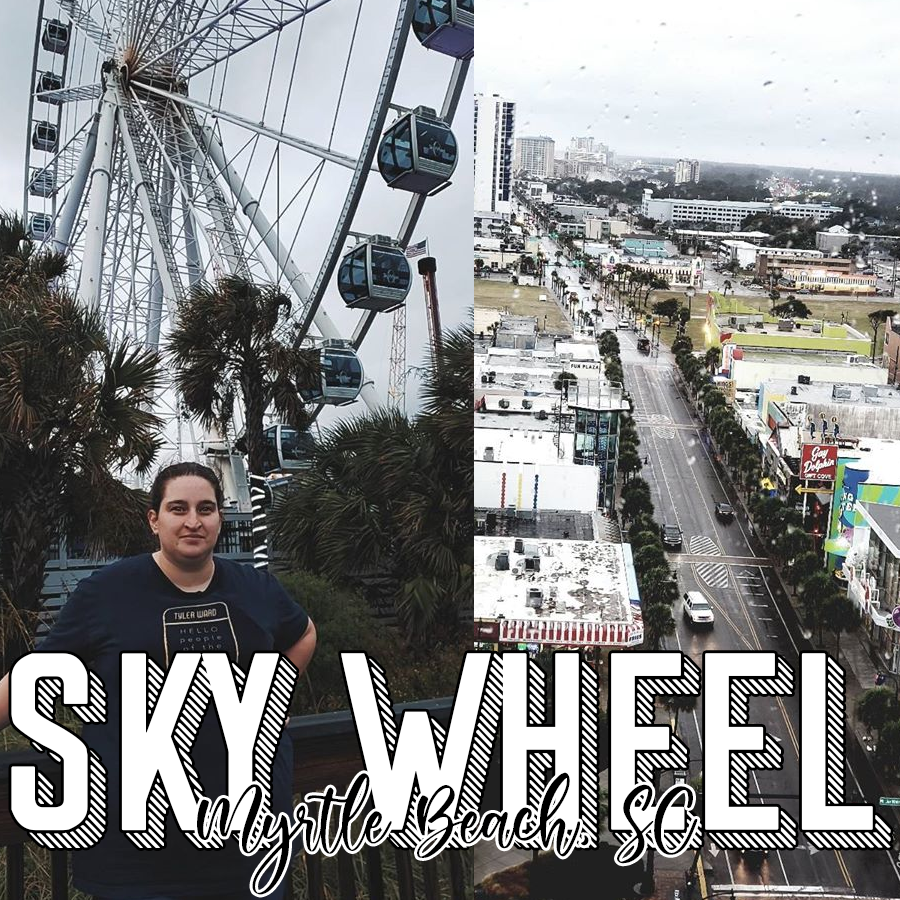 Sky Wheel
Take a ferris wheel ride on the Myrtle Beach Sky Wheel and look out over Myrtle Beach and the ocean inside your own private gondola reaching up to 20 stories high. If you want to upgrade your seat you can even get a gondola with a glass-bottom floor and leather seats.
WonderWorks
WonderWorks, a science focused indoor amusement park, combines education and entertainment. With over 100 hands-on exhibits, there is something unique and challenging for all ages. Feel the power of 84mph hurricane–force winds in the Hurricane Shack. Make huge, life–sized bubbles in the Bubble Lab. Get the NASA treatment in our Astronaut Training Gyro and experience zero gravity. Nail it by lying on the death–defying Bed of Nails.
They have all kinds of exhibit for all ages. We met families, teenagers, and even people with no kids there and all having fun. Here's a tip your ticket is good for all day. You can come and go all you want all that day.
Ripley's Aquarium
Dive into adventure at Ripley's Aquarium of Myrtle Beach. Enjoy a hands-on encounter with prehistoric horseshoe crabs, gentle stingrays, and jellies. See over 10,000 exotic sea creatures in exhibits like Rio Amazon, Dangerous Reef, Ray Bay, and more!"
Broadway at Myrtle Beach
Broadway at the Beach is a hotspot among Myrtle Beach visitors, Broadway at the Beach offers a mix of shopping, dining and entertainment in the heart of Myrtle Beach. From specialty shops and eateries to speed-boat rides and zip-lines, Broadway at the Beach truly has something for everyone. New restaurants joining Broadway at the Beach include Bar Louie and MELT. Serving shareable, chef-inspired grub, craft cocktails, and local beers, Bar Louie is scheduled to open this summer in The Avenue.
what's your favorite thing to do in Myrtle Beach south carolina?