Must Have Kitchen Gadgets : Ice Ball Molds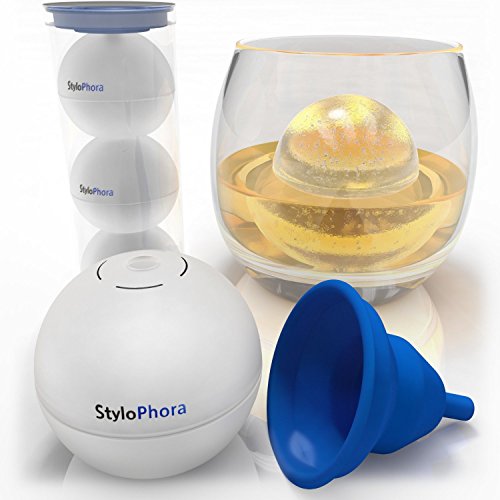 The Ice Ball Molds is designed for making large perfectly round ice balls to make great looking drinks for parties and also is great for whiskey drinkers. The silicone ice ball molds come in a pack of 3 and include a silicone funnel in the pack. These ice ball molds come in a great clear tube packaging, with easy to follow instructions.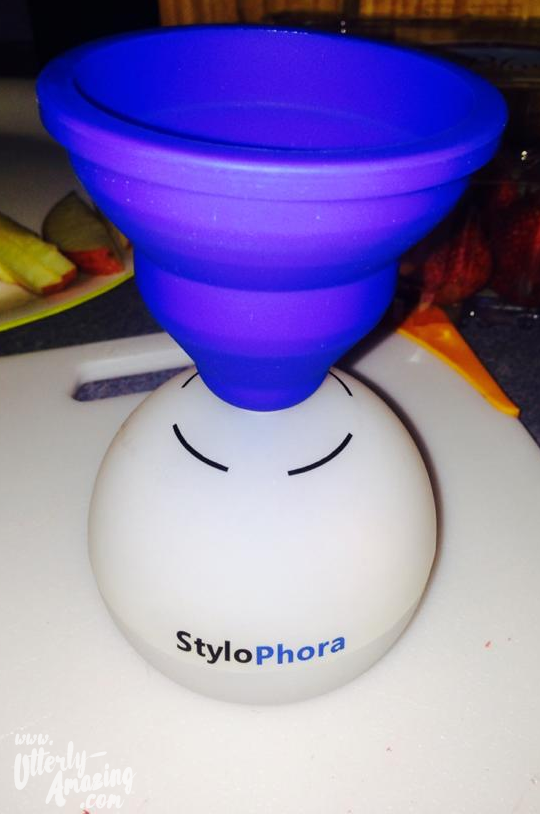 The funnel can be used to fill the molds without mess or spilling your choice of liquid, it is also very useful for other applications in the kitchen. The molds also have fill lines printed on them so that they can be easily filled with the correct amount of liquid.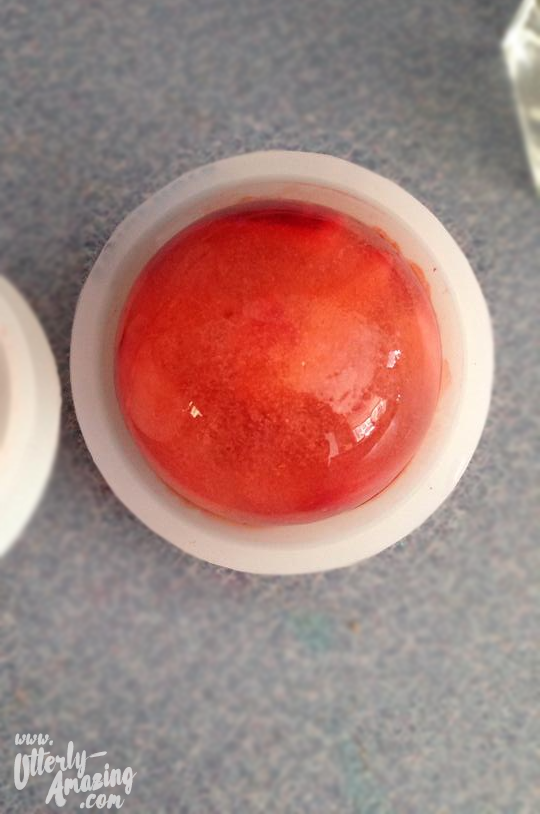 The Ice Ball Molds are used these for whiskey drinks, but since the kids can't drink whiskey, lol we added it kid-friendly drinks. Like we put cherries in one, added water, than dropped it into a cup of sprite. It tasted amazing. The kids favorite part was adding different kinds of fruit to each one.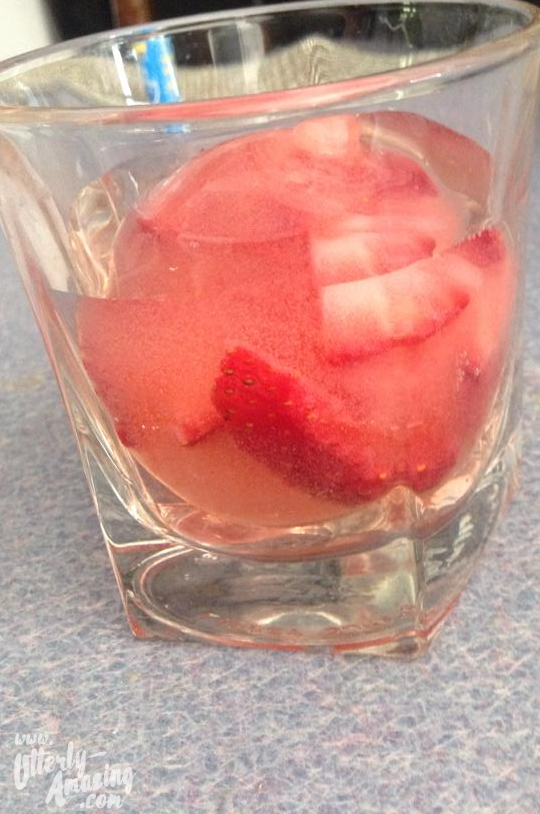 We did bananas, cherries & strawberries. Added it to water, nice healthy snack! Now for the grownup crowd, we could easily add vodka or whatever to it, freeze it and add that to your already alcoholic drink. Maybe throw in some gummy bears. The creative ideas are endless really. My only suggestion is not to overflow it, the black lines at the top, don't go pass that line, so it's easier to open. If you're still having issues, run the molds under hot water for a second, so it will release the ice balls. You can also just freeze just water, and it makes for a great water source for pets as well. I totally recommend this product, we're gonna be ordering more.