Kleenex Wet Wipes Are #MadeforDoers And Easy Cleanups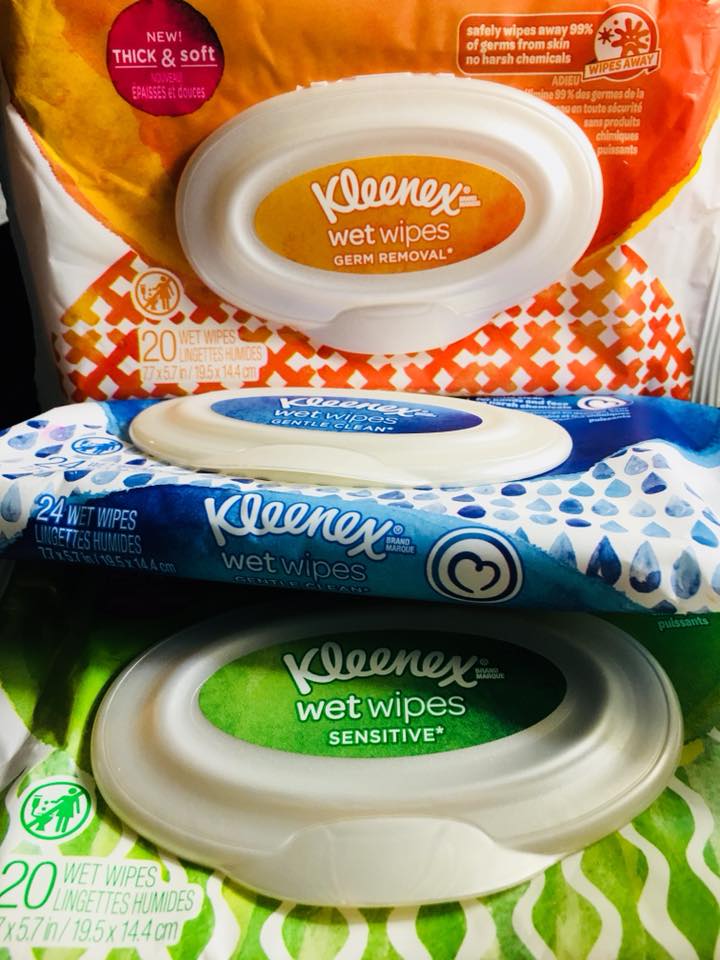 Stop what you're doing right now and go to your local Target or shop online and go stock up on Kleenex Wet Wipes now, you will be able to thank me later.
Anyone with kids, let me go ahead and tell you – that you need to stock up on these now, you can thank me later. These wet wipes are good for any kind of cleaning that involve your skin. I have sensitive skin and it didn't bug my skin, which is amazing! Will pack one of these for work (those of you that don't know, I'm a chef).
The Kleenex brand has built a legacy associated with care, trust and comfort. While the core of the business has always been facial tissues, they're extending the legacy to a new generation that is reaching out to people who are doers – get down and dirty and aren't scared to making a mess. Kleenex Wet Wipes are now available at Target!
Getting dirty means getting things done. Kleenex Wet Wipes make cleanup easy and keep you moving forward. Strong for hands yet soft for face and body, Kleenex Brand disposable wipes are softer and 35% thicker than the leading national brand of wipes.
Made with purified water, these non-flushable wipes contain no harsh chemicals. Kleenex Wet Wipes are free from alcohol, parabens and dyes, our hypoallergenic and non comedogenic.
The wet wipes are both versatile and convenient for multi-purpose use. Use them before and after meals, or for a quick clean up when you eat lunch at your desk. Keep them handy to freshen your face before heading out with friends after work.
Take them along for cleanups while you're on the go. Get the gentle cleansing power of water anytime, anywhere with Kleenex Wet Wipes. Also available in Germ Removal and Sensitive options, in resealable flip-top packs and individually wrapped packets.
Since the kids have a few of their Spring Break here before Summer break rolls around. I wanted to do some crarfts with them each day after I get home from work. So today, we made some feet painting for Mother's Day.
It took about 2 wet wipes per foot for each child, it was soft on their little feet and did the trick within seconds. It's definitely a go to for any parents when it comes to craft times and made for easy cleanups at home or on the go. We will have to head back to Target and stock up on more packs.
Find a package of Kleenex Wet Wipes at your local Target or online for just $1.49 (what I paid, but I saw them online for $1.25 – you can't beat that!). These wipes are made strong and thick for hands, then soft for face & body.
Honestly, I love these wipes. They are thick, soft and clean very well. When using them on my children, I noticed that they did not complain of them being "smelly" or "ouchy". Will purchase in the future and give them out to my friends with kids too!
Have you tried Kleenex Wet Wipes from Target yet?