International Womens Day Gifts That Give Back
March 8th is International Womens Day and whether you're buying gifts for your best gals or celebrating your own accomplishments, it's important to take a moment and recognize the strong women we are and are lucky to have in our lives.
RetailMeNot's Haley Gunn is sharing Women's Day gifts and splurges that empower and give back. Each of these brands not only create incredible products, but is involved in at least one organization that directly impacts women in a profound way.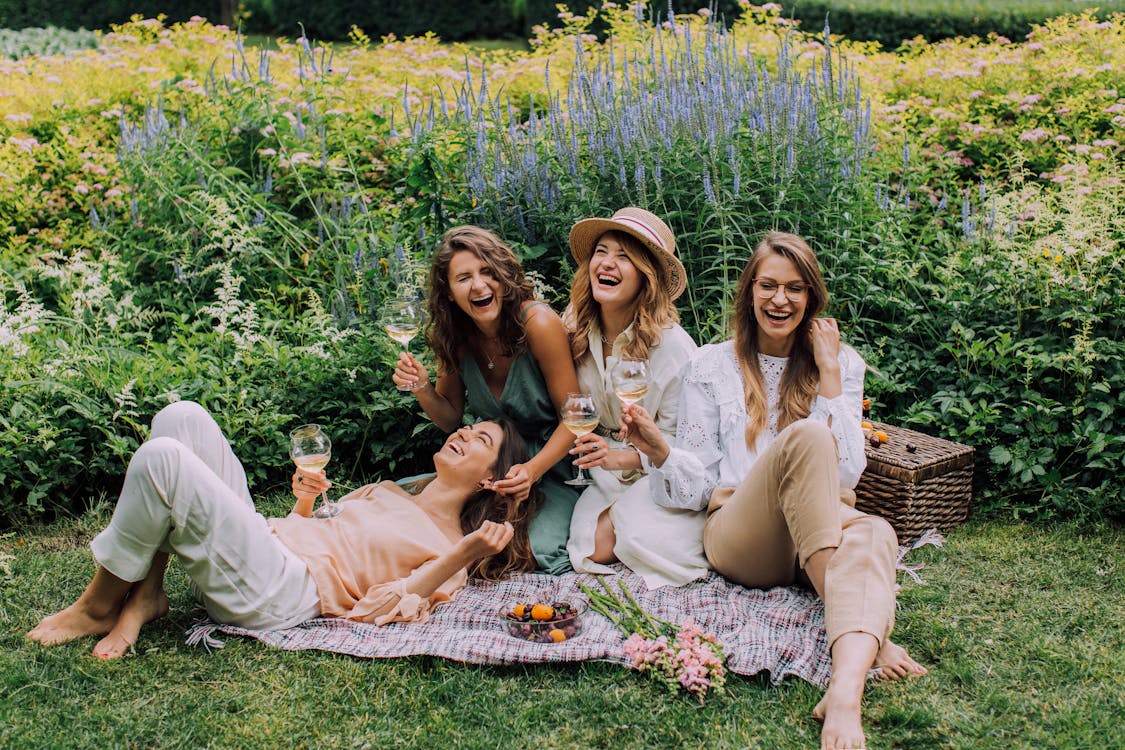 Third Love
ThirdLove is known (and loved) for making some of the most comfortable and nonrestrictive undergarments and bras available today. ThirdLove carefully designs each piece to ensure maximum comfort and support while being available in a wide variety of skin tones colors. ThirdLove is committed to giving back not just to one cause but several–including helping turtles. ThirdLove has donated over $50 million in products to women's causes that aim to empower women to lead successful and healthy lives. Additionally, garments that cannot be donated and resold are upcycled through a ThirdLove and Texaid partnership. Now that's what I call support.
Women's causes ThirdLove supports: ThirdLove supports the I Support the Girls foundation. I Support the Girls is a non-profit aimed at distributing bras and menstrual hygiene products to those experiencing homelessness. I Support the Girls believes that "a woman shouldn't have to pick between feeding herself and her personal health" and has donated 1.2 million bras and 12.6 million menstrual hygiene products since 2015.
Our add-to-cart pick: Our must-have ThirdLove pick is the cult-favorite 24/7 Classic T-Shirt Bra. Designed with ThirdLove's signature foam cups and luxe straps, the 24/7 Classic T-Shirt Bra comfortably forms to your body in a flattering fit unlike any other.
---
Tory Burch
If you haven't heard fashion designer Tory Burch's story, let me be the one to tell you she knows a thing or two about making a seat for yourself at the table. One of the most powerful female entrepreneurs in the world, Tory Burch has devoted much of her life and the Tory Burch brand to giving back–specifically to causes supporting female entrepreneurs and women in business.
Women's causes Tory Burch supports: The Tory Burch Foundation Collection is a special assortment of Tory Burch designs — 100% of proceeds benefit the Tory Burch Foundation initiative, which grants 50 fellowships annually in addition to providing resources and capital to female entrepreneurs and businesses.
Our add-to-cart pick: The Printed Nylon Small Tote is a must-have from the Tory Burch Foundation collection. The carryall bag features an inner pocket complete with a print of a sweet quote from Tory Burch's mom, flat base and reinforced straps. This lightweight tote does it all and looks good in the process.
---
Thinx
Since first hitting the lingerie scene, Thinx has made waves with their innovative period-proof designs "for people with periods". I would be lying if I said I too wasn't a bit curious about how Thinx underwear work but the thousands of rave reviews speak for themselves–plus, you can feel good about your Thinx purchase. Thinx is on a mission to break the stigma around bodies and menstruation. Thinx sells undergarments for periods and offers designs that range in style and absorbency. Their signature design keeps you dry, fresh and comfortable–and most important–accident and worry free. Thinx are machine washable and reusable.
Women's causes Thinx supports: The Thinx giveback program–GiveRise–is centered around normalizing periods while making sure every person with a period has the necessary menstrual hygiene products. Unfortunately one in five students struggle to pay for menstrual hygiene products–if at all–and 84% of young people either have or know someone who has missed class due to lack of access to menstrual hygiene products. GiveRise is partnered with programs like Girls Inc., Safe Horizon and the Alliance of Border Collaboratives to expand the access to hygiene products, mentoring and reproductive healthcare.
Our add-to-cart pick: Our Thinx pick is the classic cool hiphugger style. The hiphugger style features moderate absorbency, or three regular tampons worth. The breathable cotton hiphugger is available in several colors and patterns as well as sizes XXS-4X.
---
Wildfang
If you're over trying to find clothes that have actual working pockets and designs that don't gap open, Wildfang has you covered. Wildfang was created with the intent to make high quality clothing that tosses outdated gender norms out the window (hello, everyone needs pockets!) with inclusive clothing collections.
Women's causes Wildfang supports: Wildfang is truly committed to making the world a better place for all. Wildfang supports a variety of causes in addition to their 2022 1% Pledge, which commits to 1% of annual revenue to support philanthropic organizations in our communities. Wildfang gives back to Girls Inc., Planned Parenthood, Raices and more.
Our add-to-cart pick: We love The Empower SS Button Up. Designed for no boob-gap openings, this button-up top features an oversized fit and a variety of fun prints to choose from. The Empower SS button up is designed to be worn tucked or untucked and is machine washable.
Alltru
Alltrue is a customizable quarterly subscription box that features sustainable products that are ethically made. Alltrue boxes are not only a great way to give back to the various causes Alltrue supports, but also are an awesome way to discover new ethical and sustainable brands and products. All goods and brands featured in each unique box are aligned with Alltrue's core values as well as leaders in being transparent regarding product production, sourcing, employee working conditions and more.
Women's causes Alltrue supports: Of the many causes and charities that Alltrue supports, the support and empowerment of women is a defining pillar of the brand. The Alltrue Artisan Program is dedicated to preserving handmade craftsmanship and honoring the person responsible for the product. Since 2019, the Alltrue Artisan Program has employed more than 4,000 artisans, paying over $1 million in fair wages. The Artisan Program provides women with sustainable incomes that surely will benefit generations of women artisans to come.
Our add-to-cart pick: The nature of Alltrue is a bit different than most retailers, as Alltrue operates as a customizable quarterly box subscription service. So, our add-to-cart pick is the Alltrue annual membership for all its perks. Each seasonal Alltrue box comes with six to eight sustainable, full-sized products–and annual members get to customize each box. In addition to customizing your seasonal boxes, annual members can shop the essentials which feature brands like Dr. Bronner's and Native at discounted prices.
---
Seek Collective
Made in India, Seek Collective is a women-owned business that promotes the connection between art, artists, consumers and community. By committing to social responsibility and sustainability at every step of the Seek Collective process, Seek Collective celebrates the slow clothing movement and works to provide high-quality products produced in high-quality conditions. Seek Collective partners with local artists, natural dyers and eco-friendly suppliers and vendors before products arrive at the women-owned studio in Bangalore for final stitching.
Women's causes Seek Collective supports: Seek Collective supports the empowerment of women at every step in their process as well as core brand values and partnerships. Seek Collective works with a plethora of nonprofits and causes including Planned Parenthood and Black Women's Blueprint.
Our add-to-cart pick: Our must-have from the wonderfully curated Seek Collective line is the Sleep Set. This silk set features a short sleeve top, shorts, eye mask and matching drawstring bag–ready to gift or travel! The sleep set is made of zero-waste and 100% handloom woven cotton in India.
---
Raven + Lily
Based in Austin, Texas, Raven + Lily offers beautiful designs inspired by the surrounding Hill Country nature. From bags to jewelry to handcrafted home goods, Raven + Lily offers a unique selection of ethically sourced products from artisan communities around the world that are dedicated to improving the lives of women in poverty.
Women's causes Raven + Lily supports: The mission behind Raven + Lily is to alleviate hardships for at-risk women by providing access to sustainable income. Raven + Lily works with artisan communities of at-risk women in poverty around the world to provide sustainable jobs, living wages, access to healthcare, education and additional resources. As a certified B Corporation, Raven + Lily provides transparency on ethics and employee working conditions at every step while working towards their mission of helping women in poverty.
Our add-to-cart pick: Raise a glass for the women in your life with the Mercedez wine glass set. Handcrafted in small batches and featuring a vibrant turquoise design and comfortable curved glass to fit nicely in the hand, the Mercedez wine glass set is the perfect addition to any bar cart.
---
Conscious Step
By purchasing a pair of Conscious Step socks, you're helping create a better world for everyone. Conscious Step is dedicated to a variety of social and environmental causes, with every purchase helping make a noticable difference. Conscious Step features a wide range of designs that celebrate various causes with proceeds benefiting a corresponding nonprofit. The best part about Conscious Step socks? They feel good too. Comfortable and supportive, Conscious Step socks are sure to become your new favorites.
Women's causes Conscious Step supports: Conscious Step works to empower women through partnering with ethical suppliers and vendors as well as charities and nonprofits dedicated to enriching the lives of women everywhere. Whether you purchase a pair, buy a pack of socks or subscribe for a monthly pair, you can help make a difference for survivors of abuse and support other causes like breast cancer prevention.
Our add-to-cart pick: We love the Empowering Women Against Violencethree-sock pack. The pack features three exclusive designs and proceeds benefit the United Nations Trust Fund to End Violence Against Women, which is a global grant-making mechanism dedicated for projects to ending violence against women, providing access to resources and support programs and implementing laws supporting the ending of violence against women.
---
Unshattered
Unshattered provides premium handmade goods for men and women. Unshattered offers handbags, luxury bags, backpacks, makeup bags and more. Unshattered is more than just handbags and leather goods; each item featured on Unshattered represents a brighter future for women in recovery. Unshattered bags are unique in that they follow the Japanese art form of Kintsugi which repairs cracked pottery with gold varnish, which also serves as a metaphor for the powerful women behind each bag who are actively working towards an addiction-free life.
Women's causes Unshattered supports: Unshattered is more than just a brand or bag; Unshattered provides women in recovery with a sustainable income, new skills, community and assistance. Recovery and sobriety programs are not always economically welcoming and sustaining for women, leaving the door to relapse open. The Unshattered mission is to empower women and aid in the economic, physical and emotional recovery process.
Our add-to-cart pick: Unshattered has a wide selection of handbags and leather goods as unique as the hands that make each one. The Wipe-Clean makeup kit is a must have for travel and everyday life. Made of industrial vinyl, the Wipe-Clean makeup kit is stain resistant and can easily be (you guessed it) wiped clean with sanitizing wipes, hand sanitizer or soap and water. The makeup kit is available in five colors.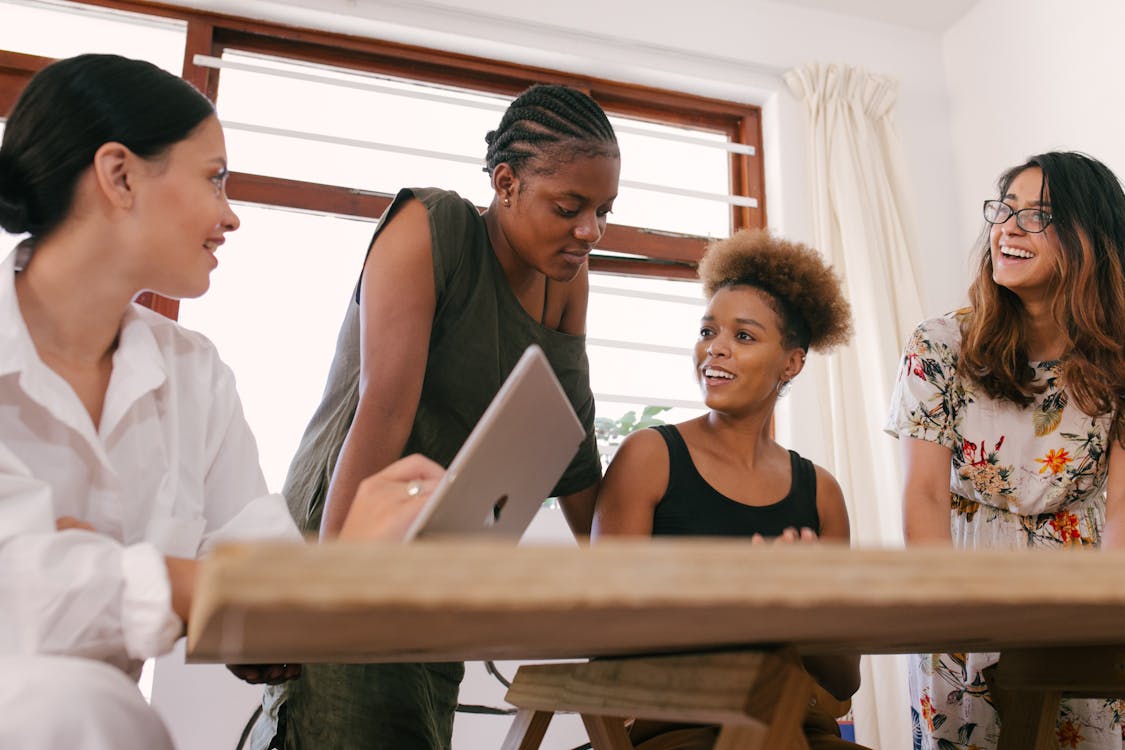 Happy International Women's Day!