The other day, Tyler said the month of February should be #FabulousFebruary. Meaning we should support and encourage each other. Seems simple enough right? I bet you're all.. "Natalie another raw life update post, really?" Yep. Because, posting at least one every month is pretty good therapy. I want to be able to look over these one day and be blown away from the things I actually went through.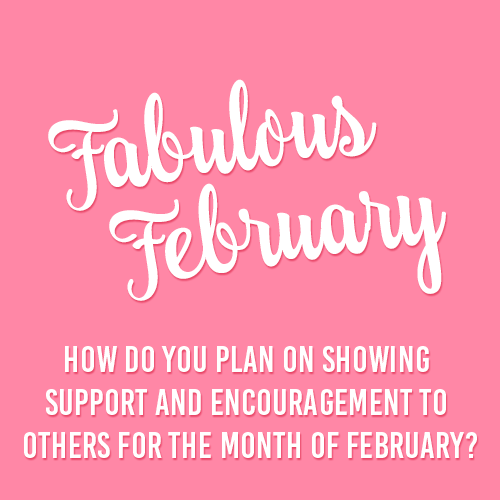 5 years ago, I couldn't encourage much of anything, I wasn't even living. I don't know what to call it, I was like a zombie. I was just there. I was so lost, so broken, so hurt. I pushed away God, I pushed away everyone. I put myself into this depression slump, yet I had to keep myself together for the kids. They were confused then, they didn't understand why their mom and dad didn't live together. They finally understand it now, well not Jacob, but the other kids do.
Within the last year alone, I can't begin to tell you how much my life has changed for the BETTER. I was lost a year ago today. I was drinking every weekend I didn't have the kids. I didn't make the greatest choices, I was trying to fill all the voids in my life, I was filling up all these holes I had in my life with things that were toxic, things that weren't healthy. That being addictions, people and alcohol. It's like in the back of my head, I knew better, but choose to do them anyways, because I simply didn't care. What I failed to see was that was doing more bad than it was doing good.
That's where I think God makes you go through things to teach you, each struggle there's something you're suppose to learn in them. If you're not learning then you're not living. You have to live, you have to make mistakes, you have to learn from those things. But whatever you do, don't let those things define who you are as a person.
I think it was around Mother's Day, when God sent some people to help me. Those next 2 months life got a little bit better. I was reminded, that for how broken I was, for how damaged I was, God still loved me, he always did. I know we get to a point in our lives where we are like, "Why me?" "God, you can't love me, I did…" But you couldn't be more wrong. I like to believe, that you go through those bad things, because you have lost God and you gotta be at the bottom of the barrel, before up is the only way out. Asking God to forgive you, asking God to help you. That alone is so rewarding.
We may not be perfect, but we're human. God has died for us, God is not dead. So I am here to encourage you. If you're lost and don't know where to go next. You don't know where your life is going, you feel alone. Let me re-ensure you that you're NOT alone, that you're loved, that you're so WORTH it. I know it's seems silly to hear now. But one day, you will look back and be thankful. Just pray. Seems simple enough! I have friends tell me, "I don't know what to say, I don't know how to.." Talking to God, praying to God is easy. It's like talking to your best friend, you're able to tell him anything, he knows what's on your heart. Don't rush it, when you're ready, you will know.
Know that you can always come to me with your questions, you can shoot me an email and I will answer them as best I can or send you in the correct direction. I'm here to encourage you to take that first big step into the right direction. Knowing that I'm loved, that I'm forgiving. Means so much. No matter what life puts in front of me, I know I am blessed with the best.
Currently my favorite song is "Blessings" by Laura Story. Just read these lyrics, they're amazing and really make you think.
'Cause what if Your blessings come through raindrops
What if Your healing comes through tears?
And what if a thousand sleepless nights
Are what it takes to know You're near?
What if my greatest disappointments
Or the aching of this life
Is the revealing of a greater thirst
This world can't satisfy?
And what if trials of this life
The rain, the storms, the hardest nights
Are Your mercies in disguise?
Life Update: I am currently waiting to start this new job. A new chapter in my life. I can't wait, this is what I've been waiting for the 8 months. With a little faith, anything is possible. Don't let people stand in your way to success. Make your haters your motivators. The best revenge is success!
How do you plan on showing support and encouragement to others for the month of February?