Goosebumps 2 Edible Gummy Bear Slime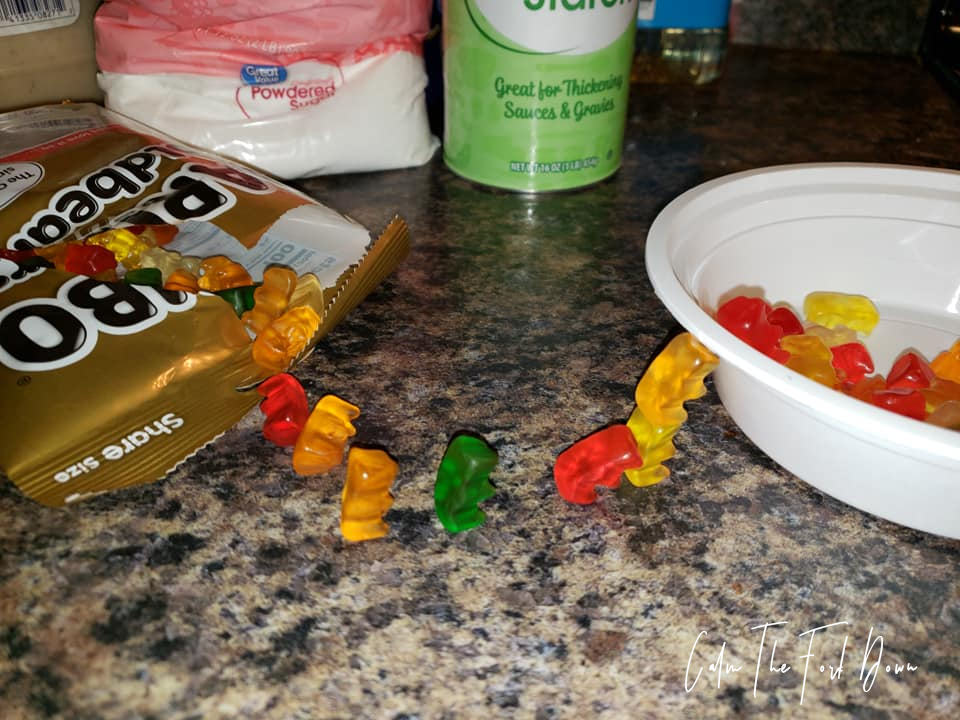 Were you a Goosebumps fan when you we're growing up? I know my siblings and I were. We would always stay up late and watch the shows, getting scared before going to bed. Based on the best selling book series by R.L Stine. Did you know that Goosebumps 2 was released to Blu-Ray & DVD today? You can go order a copy on Amazon.
About Goosebumps 2
Be careful what you wish for. With their after school junk business, best friends, Sonny and Sam hope to find treasure in other people's trash. But when cleaning out the old Stine house, they open a locked book that frees a supernatural nightmare, Slappy. Now, with the help of Sonny's sister, Sarah. They're in a race against time to get the sinister dummy and all the creatures he's brought to life, back into the pages before he unleashes total pandemonium!
Hailey and I can't wait to have a movie night with junk food and watch Goosebump 2. We will come back and add our review of the movie. In the meantime, check out this Goosebumps inspired DIY project, edible gummy bear slime. My kids totally love making slime, two years ago we made slime! It's super fun & you can actually EAT IT!
What you need to make edible gummy bear slime:
1 cup of gummy bears
1/3 cup corn starch
1/3 cup powder sugar
1 teaspoon of coconut oil
Place 1 cup of gummy bears into a microwave-safe bowl.
Combine 1/3 cup corn starch and 1/3 cup powder sugar into a bowl. Put on 10 seconds, stop and try again until it's melted.
Mix a little bit of dry mixture into the melted gummy bears, until you get the right texture.
Add some oil or corn starch to your hands before you pick it up and start stretching it.
You can add just one color of gummy bears, to get one color and then mix it together. Your choice… Afterwards, you can eat what you make. It actually tasted like a gummy bear, which was weird, but very awesome. The first bath I made, I didn't put any oil on my hands and it was stuck to my hands, lol. NAILED IT!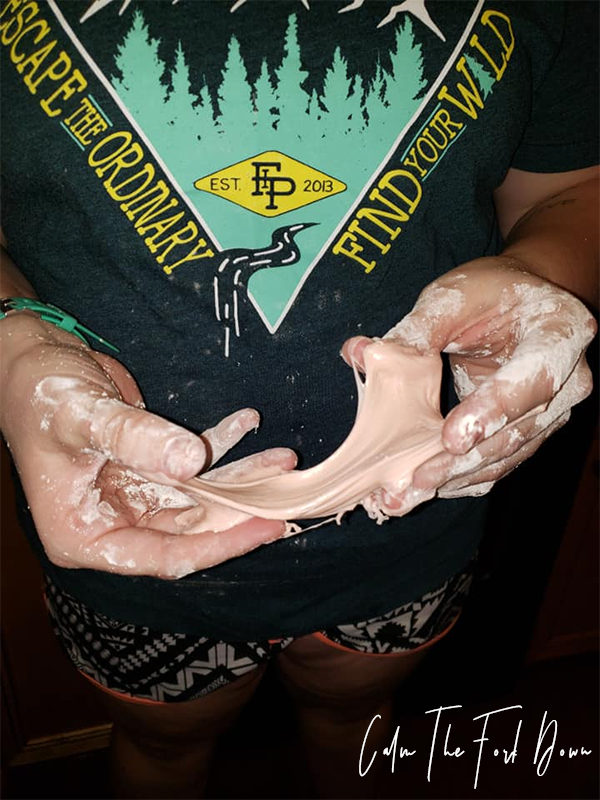 Have you seen Goosebumps 2? Have you ever had edible gummy bear slime?
This is a sponsored post.