DIY: Slime with Glitter Glue & Liquid Starch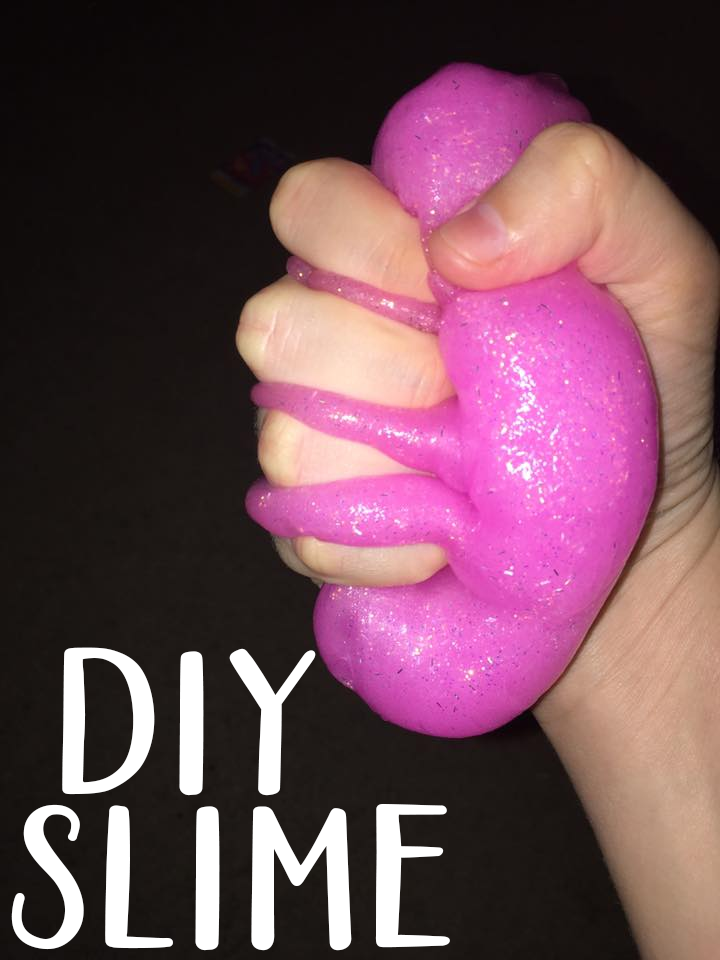 DIY Slime, the newest trend to hit the internet. I set to pinterest to find some fun DIY projects to make with the kids this summer break, while they're in town and the one thing Pinterest has an endless supply of DIY projects. We hope to knock out a few of these over summer break while the kids are visiting until almost the end of August, before they go back to their dad's house to get ready for school.
I browsed the internet for different ways to make this, however this was the easiest way to do it. While I bought both of these products at Walmart, I later discovered when writing up this post that you can get both products CHEAPER on Amazon, so let me just save you the hassle and share those links with you below.
What You Need for DIY Slime:
How To Make DIY Slime:
First you're going to empty the bottle of glitter glue into a small bowl.
Then you're going to pour the liquid starch into the bowl slowly. (keyword: slowly)
Mix it together with a spoon until it starts to stick together.
Next you need to pick it up and knead it.
At this point you have to knead it for like a few minutes, if it gets sticky add a tad bit of liquid starch. But it will be good to go after that. To keep it fresh, the kids keep theirs in zip-lock baggies or bowls. There's plenty of different ways to do slime, I hope to try a few different ways with the kids.
Don't wait, go make your own DIY Slime now and let me know what works best for you?