Grinch Handprint Ornaments Art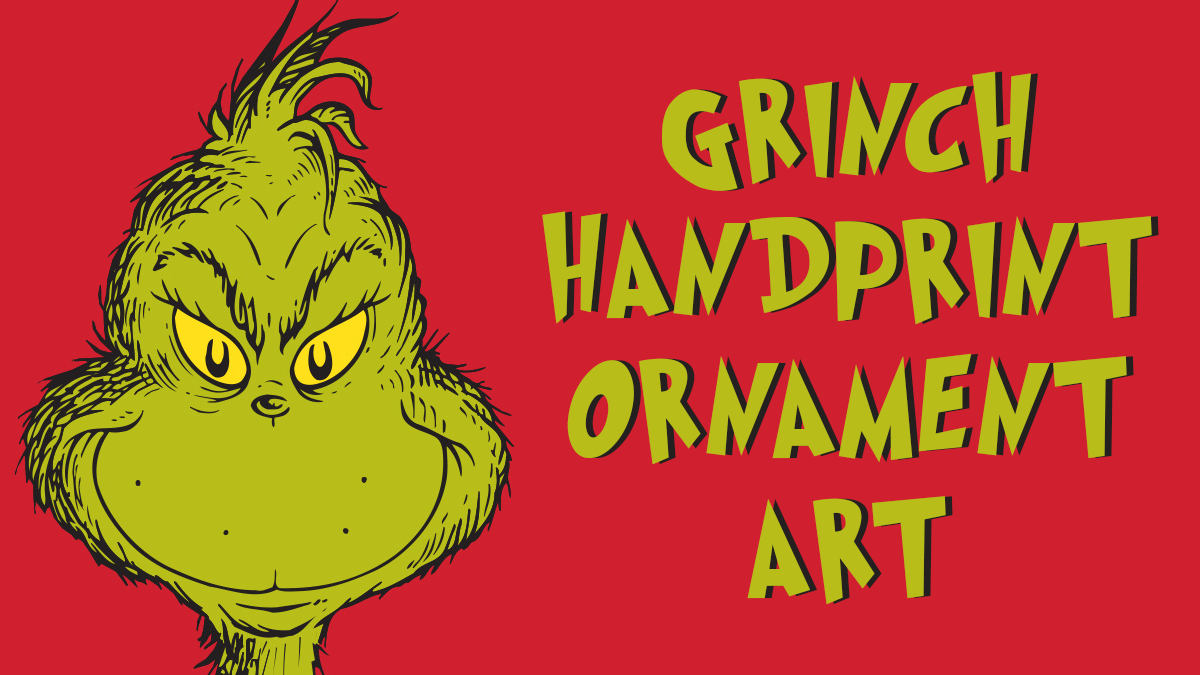 I told the kids, "fingers apart – we're making turkeys.. fingers together – we're making grinchs.." We're a huge fan of The Grinch in this house, so what better to make then Grinch handprint ornaments art for the Christmas tree.
Supplies:
Instructions:
Paint your hand with green paint and make a hand print on a white sheet of paper.
Let dry for at least 5 minutes until the paint is dry.
If you use the green paint and connect the thumb print to the rest of the hand to make the Grinch's head.
Cut out the hand print, leaving some white paper showing around the edges.
Cut out a triangle in red paper and place that over the fingers.
Place a cotton ball on the top of the Santa hat and at the bottom of the Santa hat.
"It came without ribbons, it came without tags. It came without packages, boxes, or bags. Maybe Christmas doesn't come from a store. Maybe Christmas (the thought) means a little bit more."
– The Grinch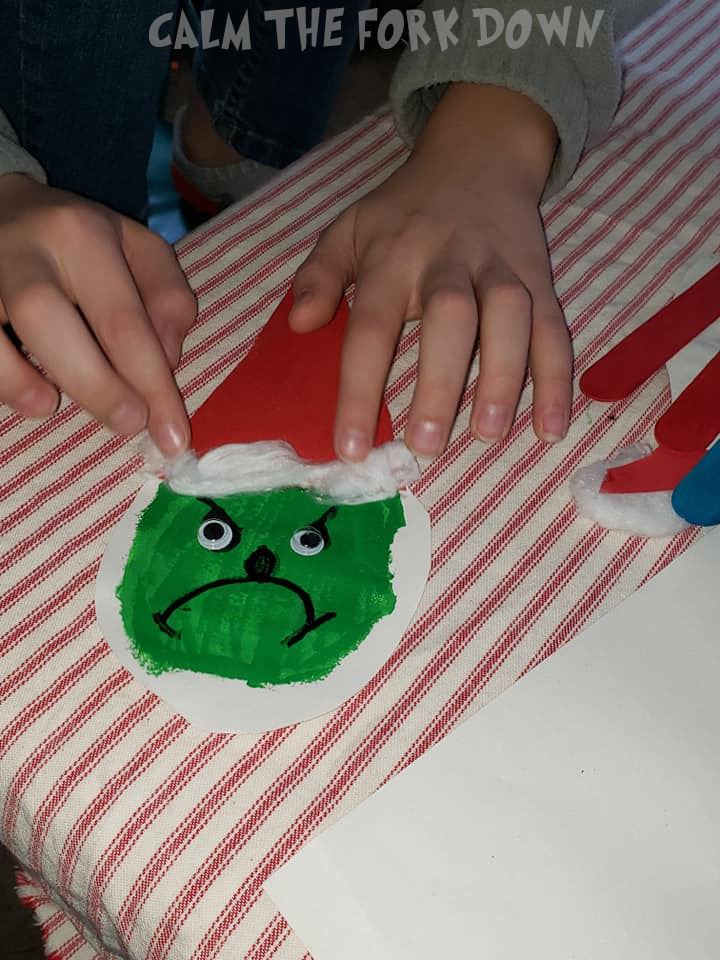 This is a craft the kids all had a blast doing, because they were able to make it personal. We don't have a tree big enough to hang all the Grinch handprint ornaments on, so we just put them on above the stockings and our tree in our room.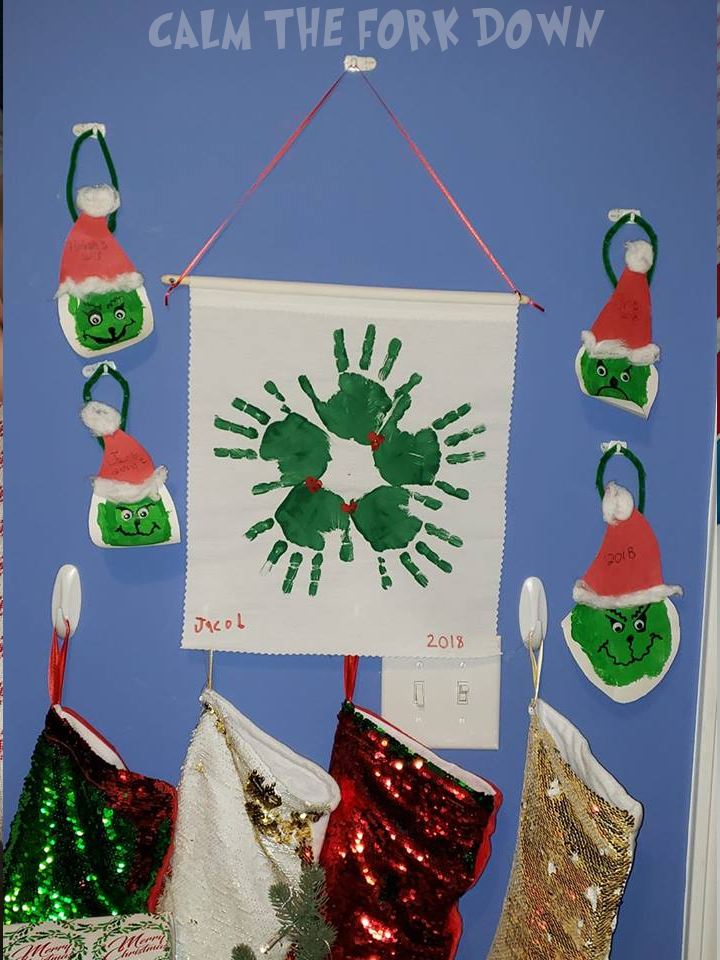 These Grinch handprint ornament are adorable! Have you made handprint ornaments?