Easy Chicken Pot Pies w/Progresso | #FallSoupSeason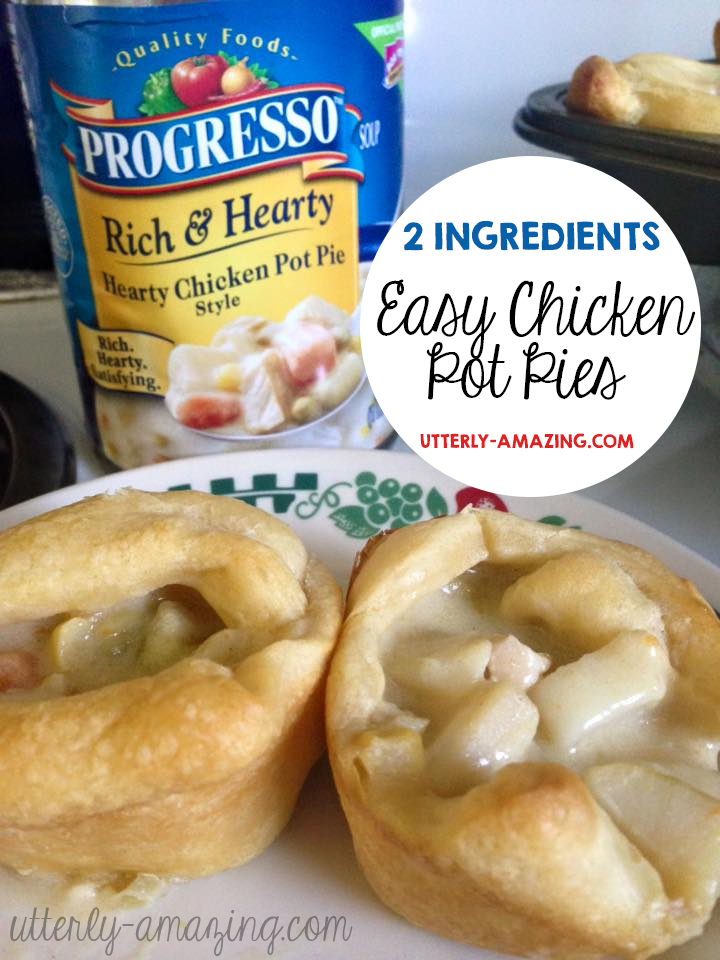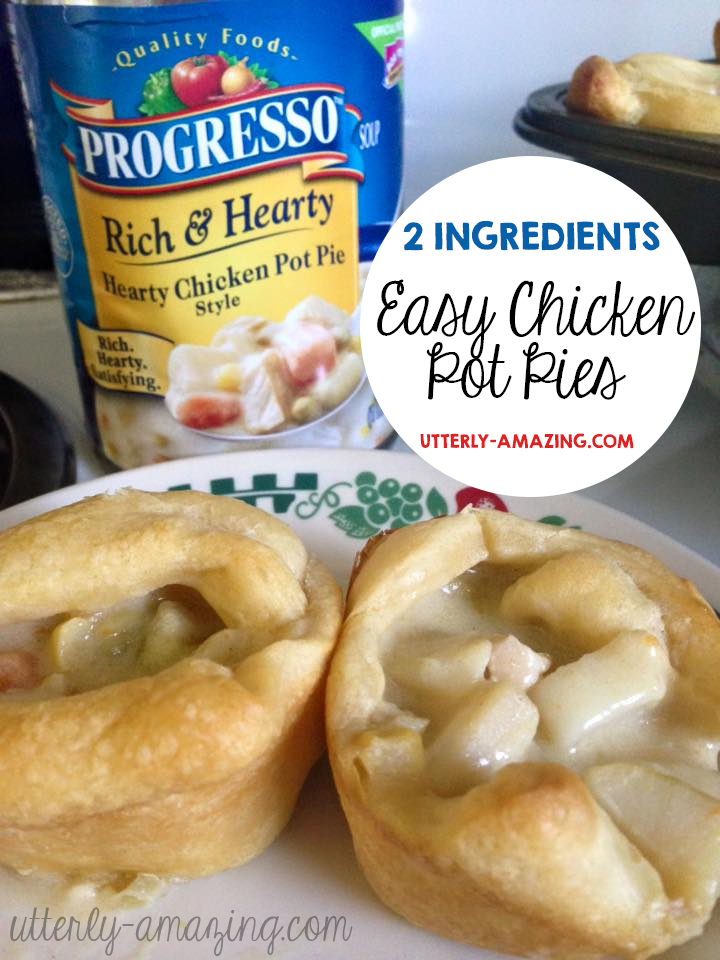 It's Autumn! Where has the year gone?!? Well it's Autumn, that means pumpkin spice everything! Well if pumpkin spice isn't your thing. I suggest you check out this delicious, fast & easy chicken pot pies with
Progresso
Rich & Hearty Chicken Pot Pie! Made a quick trip to Publix the other day, if you have never been to one before, I totally recommend it!
Chicken pot pies are pretty much a hit when Autumn rolls around. Between work and school, we're always busy. So what's better than a fast & easy dinner, lunch or even a quick tasty snack! Here's a super simple recipe for Chicken Pot Pies using Progresso Soups!
Easy Chicken Pot Pies
Prep time:
Cook time:
Total time:
Ingredients
1 can of Progresso Rich & Hearty Chicken Pot Pie
3 rolls of crescent rolls
2 muffin pans
Instructions
Spray your muffin pans first, so it doesn't stick.
Pre-heat your oven to 350 degrees.
Fold each crescent roll into a bowl shape.
Use a ice cream scoop and fill each one.
Put into oven for 15 minutes.
Do you have a Publix near you? The closest one to me is currently like 45 minutes, but it was totally worth it! They currently have these great coupons when you buy two cans, you save $1! You can't beat that! There's so many choices to choose from. The current deals are October 5th – October 18th: $1 off any 2 cans of all varieties of Progresso soup (coupon is located at the store in front of the shelves). October 1st – October 30th: $1 off any 4 cans of all varieties of Progresso soup. Progresso Soups are pretty amazing, they're totally wholesome, quality ingredients are always in-season when you stock-up on Progresso. Progresso has a full line of options to help you serve a convenient and delicious meal. Shop and save this soup season at Publix!
I always try to plan fun things to do with the kids during the year. We always try to make a bucket list for the seasons. I created our Autumn bucket list this year. I am most excited about football games and spending time with Hailey. It's hard to do things with your preteens that are more for little ones. Here's some fun things we have planned for this autumn. You may save the image if you like and print out!
What's on your Autumn Bucket List?