Cornhole Boards Can be Fun for the Whole Family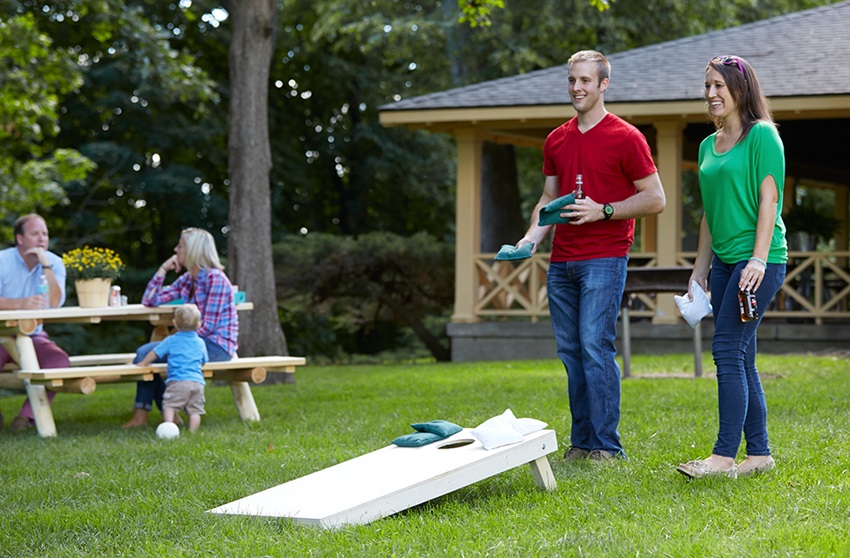 The American Cornhole Association (ACA) has heard many stories from Cornhole players who purchased low quality Cornhole boards and regretted it, so we decided to partner with someone to offer the highest quality boards on the market.
The ACA has one mission: to help Cornhole players enjoy the game of Cornhole.  One of the most important ways to achieve this goal is for people to have high quality equipment to play on.  The ACA staff personally tested dozens of Cornhole boards and made an arrangement to provide what we believe to be the highest quality boards on the market.
The Cornhole boards are made with a 5/8' Baltic Birch Plywood top so you will NEVER crack or put a foot through these boards.  The sides of the boards are made with Poplar wood with a handle beveled out for easy carrying.  The tops of the Cornhole boards are completed with a printed surface that brings your boards to life!  Be sure to check back frequently as we're adding new designs all the time.  We're sure that you will be 100% satisfied with the quality of these Cornhole boards and Cornhole bags.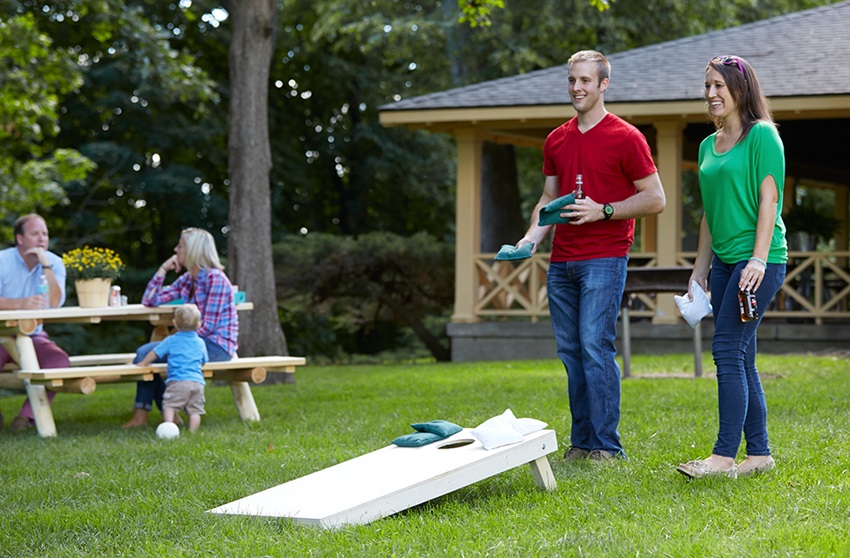 What Is Cornhole and How Do You Play?
Cornhole is a game you play with bean bags outside on your lawn. Each player (or team if you're playing doubles) takes turns tossing 4 bean bags at the hole of a raised board or box. The sets of bags are usually different colors or patterns. If a bag lands in the hole, you get 3 points. If it lands on the box or board, you get 1 point. You keep playing until a player (or a team) reaches or passes 21.
Why Is Cornhole Such Great Family Fun?
First of all, you don't need to buy cornhole boards. You can make one, and the whole family can participate. To make the board, all you need is a 2′ X 4′ piece of wood, which you can paint any way you'd like. You also have to drill a 6″ hole into the top center of it and create some means of raising one end. To make the bags, simply stitch 6″ X 6″ double-seamed bags with any fabric you'd like, filled with dried corn kernels.
Even if you buy a set, you won't go broke doing so. The fun increases when you take your set outside. Now you have an excuse to get the whole family out of the house and into the fresh air. And everyone can play, from a small child to an elderly person. What's more, bean bags are soft and there's no physical contact in Cornhole, so no one is likely to get hurt. It's also not the kind of game that will exhaust anyone, even in hot weather.
Maintaining Your Cornhole Set
Maintaining your Cornhole set is easy. Look out for splintered wood on the board, and periodically check for tears in the bags. A well-made set should last for years. Great family fun doesn't have to be expensive, and it can be healthy, too. Cornhole is proof of this.