Let's Get Down to Fiesta With These Cinco de Mayo Recipes
Celebrating a fun holiday like Cinco de Mayo doesn't mean you skimp on great flavor," Cooking with loved ones is a great way to explore fun new flavors in the kitchen and make wonderful memories at the same time," says Julie Gould, Brand Manager. "Bold flavors start with the spices you use and Spice Islands elevates premium spices to another level of flavor. We search the world for spices and herbs of the highest quality.
Then we craft and package them to deliver the most authentic and intense flavor possible.  Our line of premium spices helps give consumers the confidence they need to allow them to explore more in the kitchen. This Cinco de Mayo, heat up your kitchen with these fun, easy-to-prepare dishes from recipes developed by Spice Islands.
Spice Islands® Butternut Squash Empanadas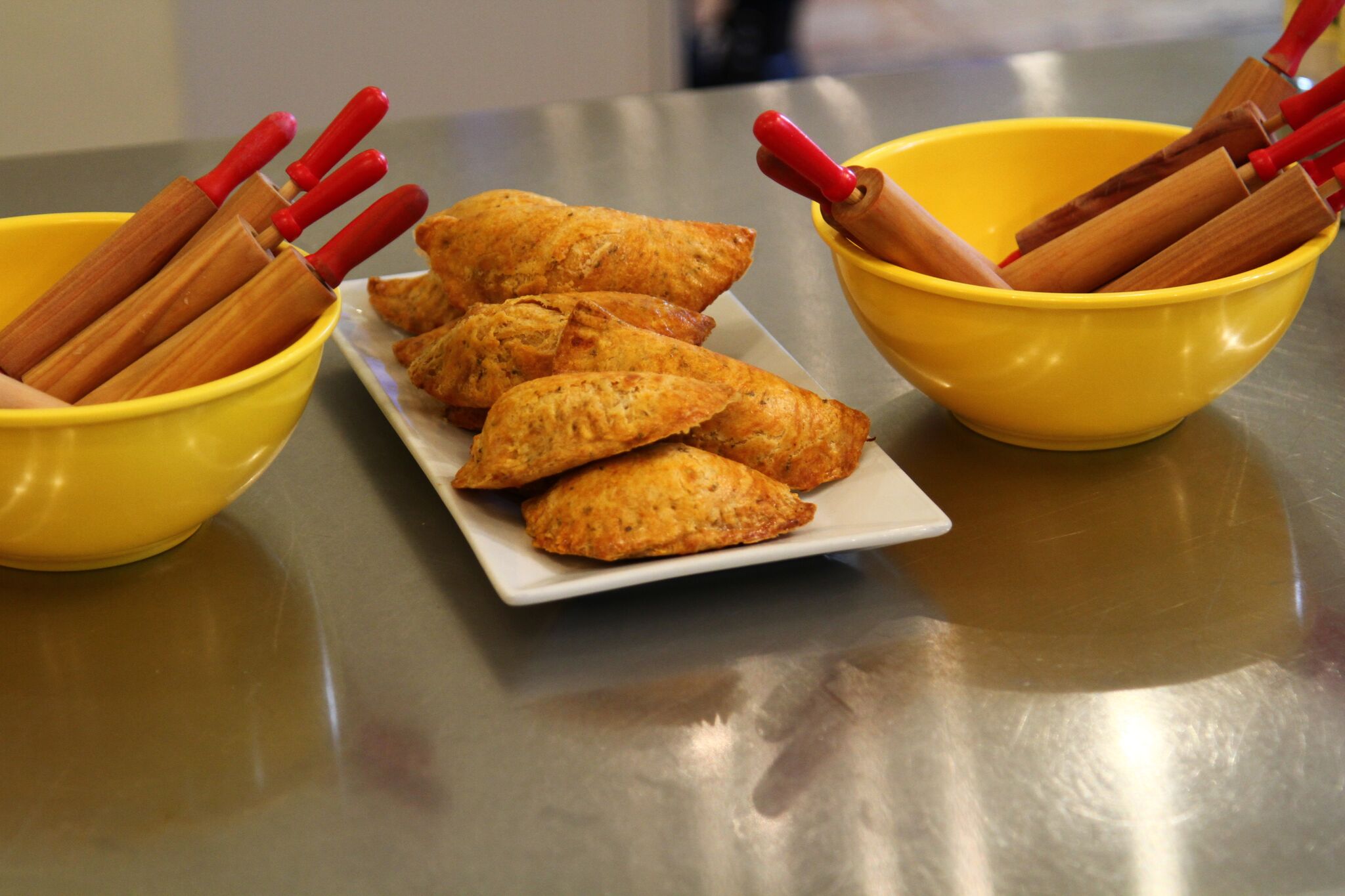 [makes 12, approximate 4" empanadas]
Ingredients
2 cups all-purpose flour
¼ cup cornmeal
1 tbsp. Spice Islands® Dried Oregano
2 tsp. sugar
2 tsp. Spice Islands® Paprika
2 tsp. Spice Islands® Salt
6 tbsp. unsalted butter, cold
2 eggs
½ cup water (more or less as needed)
Filling
7 oz butternut squash, roasted and mashed
2 tbsp. frozen corn
¼ red bell pepper, diced
¼ onion, diced
2 garlic cloves, minced
2 oz. cheddar cheese, grated
¼ cup vegetable stock
2 tbsp. olive oil
¼ tsp. Spice Islands® Garlic Powder
1 tsp. Spice Islands® Cumin
Pinch Spice Islands® Salt and Pepper
Egg Wash
Instructions
Preheat oven to 350 degrees. Line a baking sheet with parchment paper.
In a large bowl, combine dry ingredients for the dough; flour, cornmeal, Spice Islands Oregano, sugar, Spice Islands Paprika and Spice Islands Salt. Cut butter in and mix until if forms pea size pieces. Then add eggs, mixing one at a time. If mixture is dry, add water, 1 tablespoon at a time, and mix until it just comes together as a dough that forms a ball and is not sticky to the touch. Wrap dough in plastic wrap and chill in refrigerator for a minimum of 30 minutes.
While the dough chills, make the filling. Sauté onion and red pepper until soft, then add minced garlic until fragrant. Add to a medium mixing bowl with mashed butternut squash, corn, grated cheddar cheese, vegetable stock, olive oil, Spice Islands garlic powder, Spice Islands Cumin and Spice Islands Garlic Powder, Spice Islands Salt and Pepper. Mix thoroughly until combined.
Once dough is chilled, cut into individual portions, about 1.7 oz. each. Roll out the dough portions between 2 pieces of parchment paper about ¼" thick, into 4: circles. Then place a heaping spoonful of butternut squash filling into the middle of each round (be very generous with the filling). Fold dough circle in half, over the filling and seal with fork.
Place on prepared baking sheet and brush each empanada with egg wash (egg and water whisked together). Bake for 15 – 20 minutes until golden brown. Let cool slightly before serving.
Spice Islands Tacos
Ingredients:
1 pound ground low fat chopped meat
Spice Islands garlic
Spice Islands cayenne pepper
Spice Islands cilantro
Taco shells
Shredded Cheddar Cheese
Sour Cream
Salsa of your choice
How To Prepare
Season your ground beef or chicken with Spice Islands garlic, paprika, and cilantro. Cook well.
Prepare your taco shells by heating for 5 minutes in the oven at 350 degrees.
Place your Tacos on a plate or platter, and fill with your seasoned beef. Add Shredded Cheddar Cheese to top and also a dollop of sour cream.
Chipotle White Bean Dip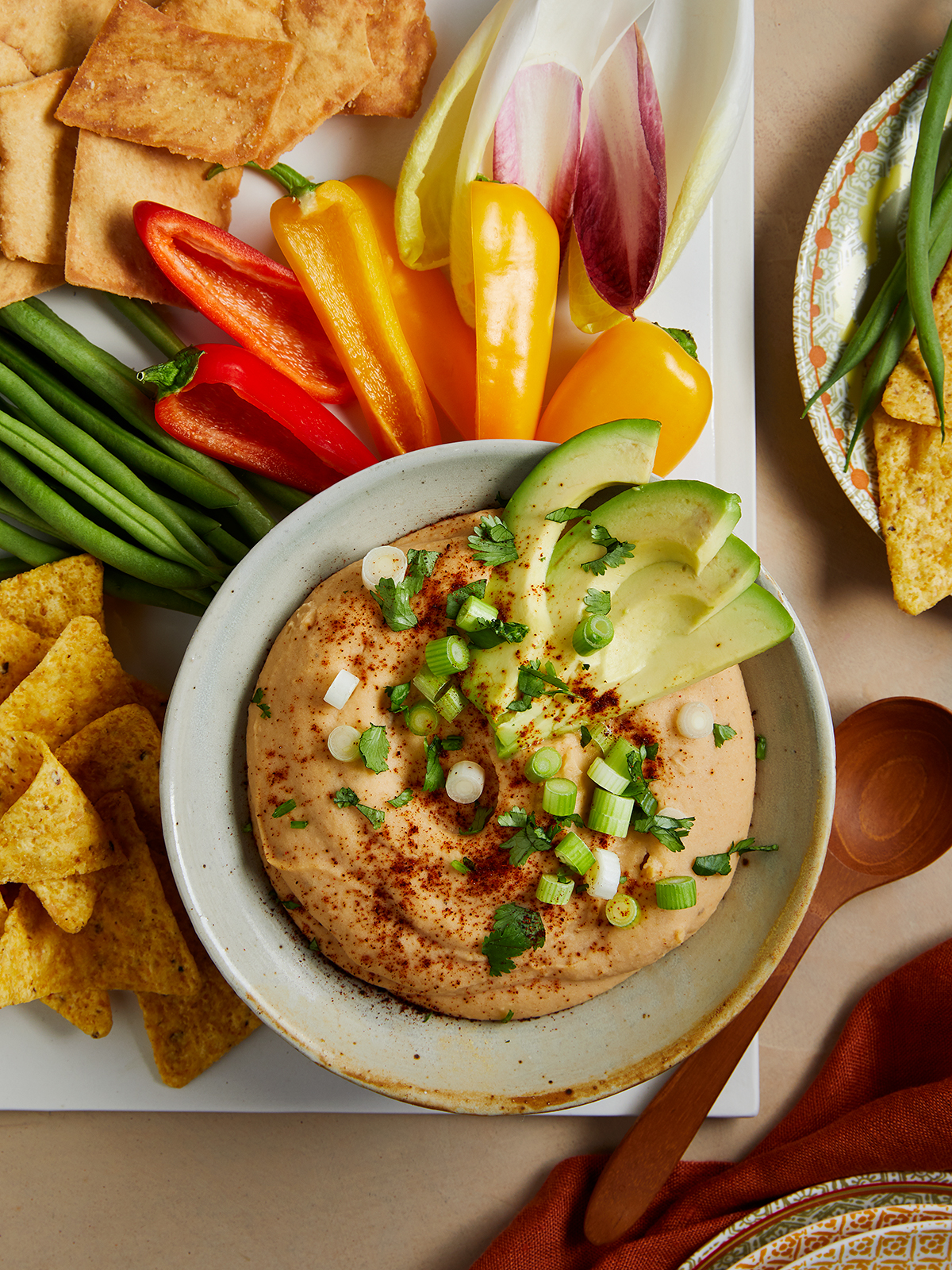 [makes 2 cups | Work time: 20 min | Total time: 20 min]
This smoky, spiced bean dip for veggies and chips is so easy to make. Top it with cilantro, jalapenos, avocado and scallions for a beautiful presentation.
Ingredients:
2 15-oz cans cannellini (white kidney) beans
1 teaspoon baking soda
2 small cloves garlic, roughly chopped
2 tablespoons lime juice
¾ teaspoon Spice Islands® Fine Mediterranean Sea Salt
2 tablespoons olive oil
3/4 teaspoons Spice Islands® Ground Cumin
1/2 teaspoons Spice Islands® Ground Chipotle Chili
1/4 teaspoons Spice Islands® Ground Coriander
1/4 teaspoons Spice Islands® Oregano
2 to 4 tablespoons hot water
Cilantro, Jalapeno, Avocado and Scallions for garnish
Dippers such as chips, endive leaves, sweet peppers and other vegetables
Pour beans and their canned liquid in a medium saucepan. Cover with ½ inch of water and add the baking soda. Bring to a boil. Boil until beans are hot and soft, about 5 min. Drain and rinse in hot water.
While beans come to a boil, combine the lime juice, garlic, salt, olive oil and spices in a food processor. Pulse and then let sit until the beans are cooked.
Add the hot beans to the food processor and blend until smooth, scraping the bowl as needed. Drizzle in a tablespoon of hot water at a time while the machine is running and let process until desired, smooth consistency is achieved. Serve warm or at room temperature garnished with cilantro, jalapeno slices, avocados and scallions.
From appetizers to the main dish to dessert, flavorful seasonings can make a good recipe amazing. Find more great recipes and more ideas for spicing up your menu at SpiceIslands.com.