Chocolate Chip Beer Brownies
Who loves brownies? But have you tried chocolate chip fudge beer brownies? You're about to fall in love with this! I just picked up a 6 pack of Dos Equis, any dark ale will work for this recipe. These will be the most moist delicious brownies you ever had too!
Ingredients:
¼ cup Confectioners sugar
1 box (18.3 oz) fudge brownie mix
½ cup vegetable oil
2 large eggs
¼ cup beer
⅓ cup mini chocolate chips
Directions:
Preheat oven to 325 °F.
Look on the back of the box for whatever size you choose to do, I did a 13×9 dish.
In a large bowl combine brownie mix, vegetable oil, eggs, and beer. Mix well.
With a spatula fold in dark chocolate chips.
Pour batter into greased baking dish.
Bake in preheated 325 °F oven for 20 minutes, or until toothpick inserted in center comes out clean. Immediately sift confectioner's sugar on top of brownies (optional).
Let cool at least 5 minutes before serving.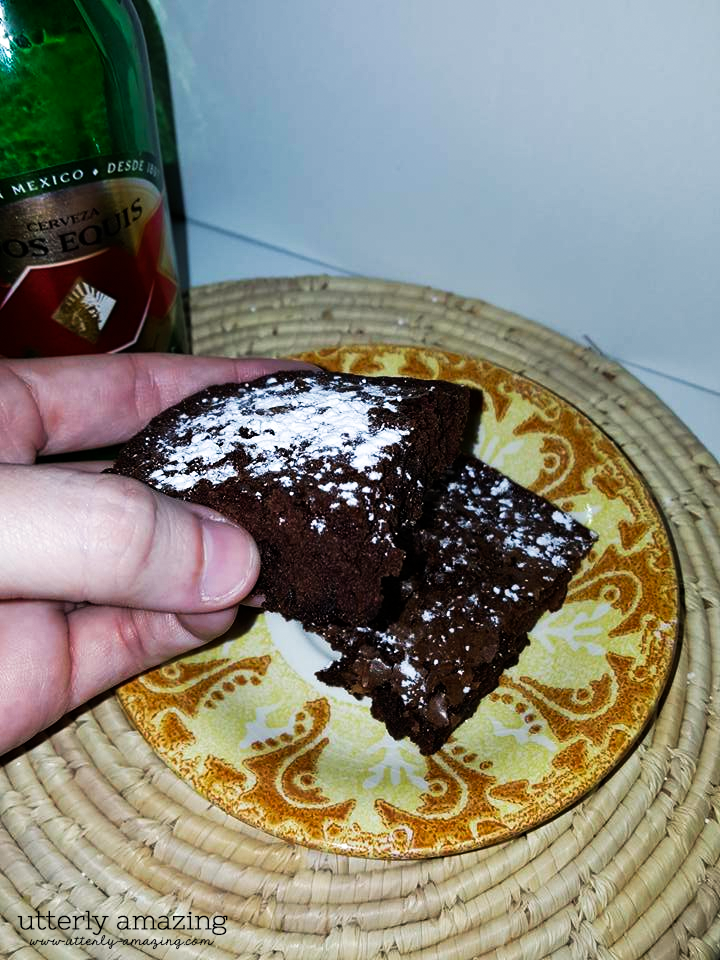 Did I make you hungry yet? Check out the Garlic Cheese Beer Bread &  Soft Beer Pretzels and Beer Cheese Dip if you haven't yet. But let me remind you, Drink Responsibly & Enjoy Heineken USA brands responsibly.