Bucket List Goals for 2017 | New Year, New Me
New Year, New Me.
Everyone always throws around that quote until we all give up on our goals for the year. How often do you stick with what your goals for the next year? I try to make my bucket list goals something I can actually get done. I tend to make realistic goals that I know that if I put the effort into them that I can get them done. I like to make monthly goals for myself, if you took a look at my laptop screen, you would see all the sticky notes of to-do list I want to get done. There's still a few I want to finish from December, lol. I could of sworn I had a post for goals for 2016, but I have no idea where the post went to, but here's a post about making new beginnings.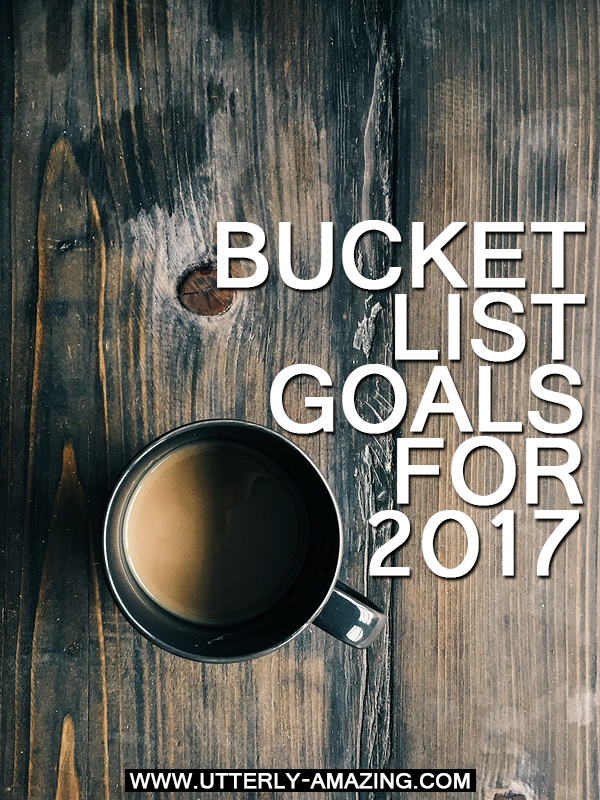 Blog Goals
Get 5,000 views on the blog
Earn $500 a month
Post 3 posts a week
Focus on Pinterest & Instagram to gain followers
Attend a blog conference
Become an ambassador for a company
Etsy Shop Goals
Collaborate with 2 bloggers with digital prints
Add 2 digital prints a week or 10 a month
Earn $500 a month
Start an affiliate program
Have an Instagram giveaway with other Etsy owners
Bucket List – Things To Do In 2017
take a train ride
fly on a plane
visit 5 other states
get a tattoo (or two)
meet someone famous
go to 5 concerts
make new friends
learn something new
change someone's life
buy a car
learn to swim
buy a place to live
get a better job
go back to school
learn to play guitar
vlog on YouTube more
go to a football game
learn a new talent
join a bible study group
volunteer at church
road trip to the beach
read one book a month
What are your bucket list goals for 2017?