5 Must Have Starbucks Lover Gifts | #FiveFavoriteFriday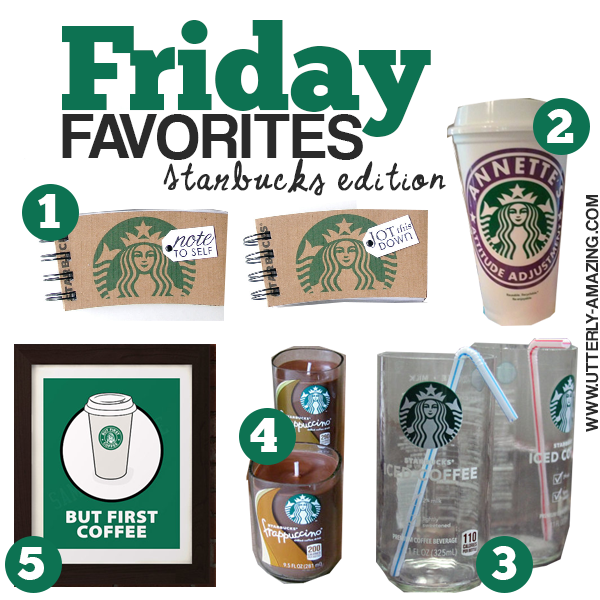 You are either a Starbucks junkie or you're not. There's no in between. I've just spend hours pinning all these awesome products and here's the top 5 must have Starbucks lover gifts, I hope you enjoy them as much as me. Honestly I used to hate coffee, then I grew up and became a coffee addict. I love getting my Starbucks fix, I ain't even going to lie. My favorite drink is iced caramel macchiato currently. If there was a Starbucks that was walking distance to the house, I would honestly be there daily. I am in LOVE with these personalized Starbucks cups, they're only $10 each ▬ that's a win-win!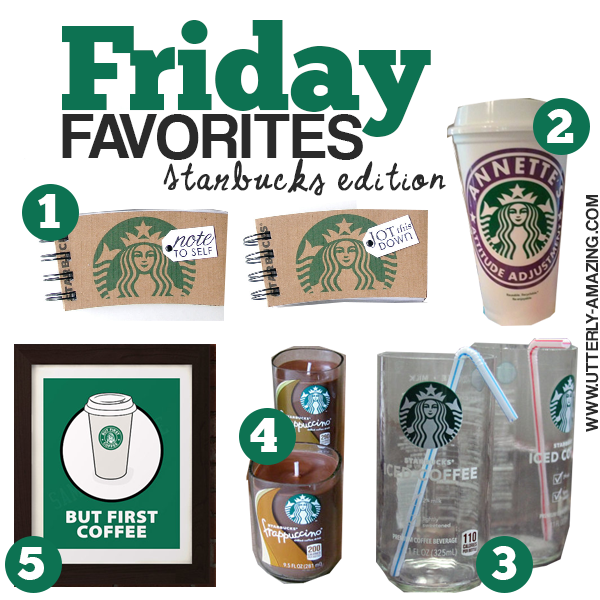 5 Must Have Starbucks Lover Gifts
1) Starbucks Sleeve Notepad 2) Personalized Name Starbucks Cup  3) Upcycle Starbucks Glasses
4) Starbucks Candle 5) But first, Coffee Wall Print
What's your favorite Starbucks drink?