28 Pizza Deals & Special for National Pizza Day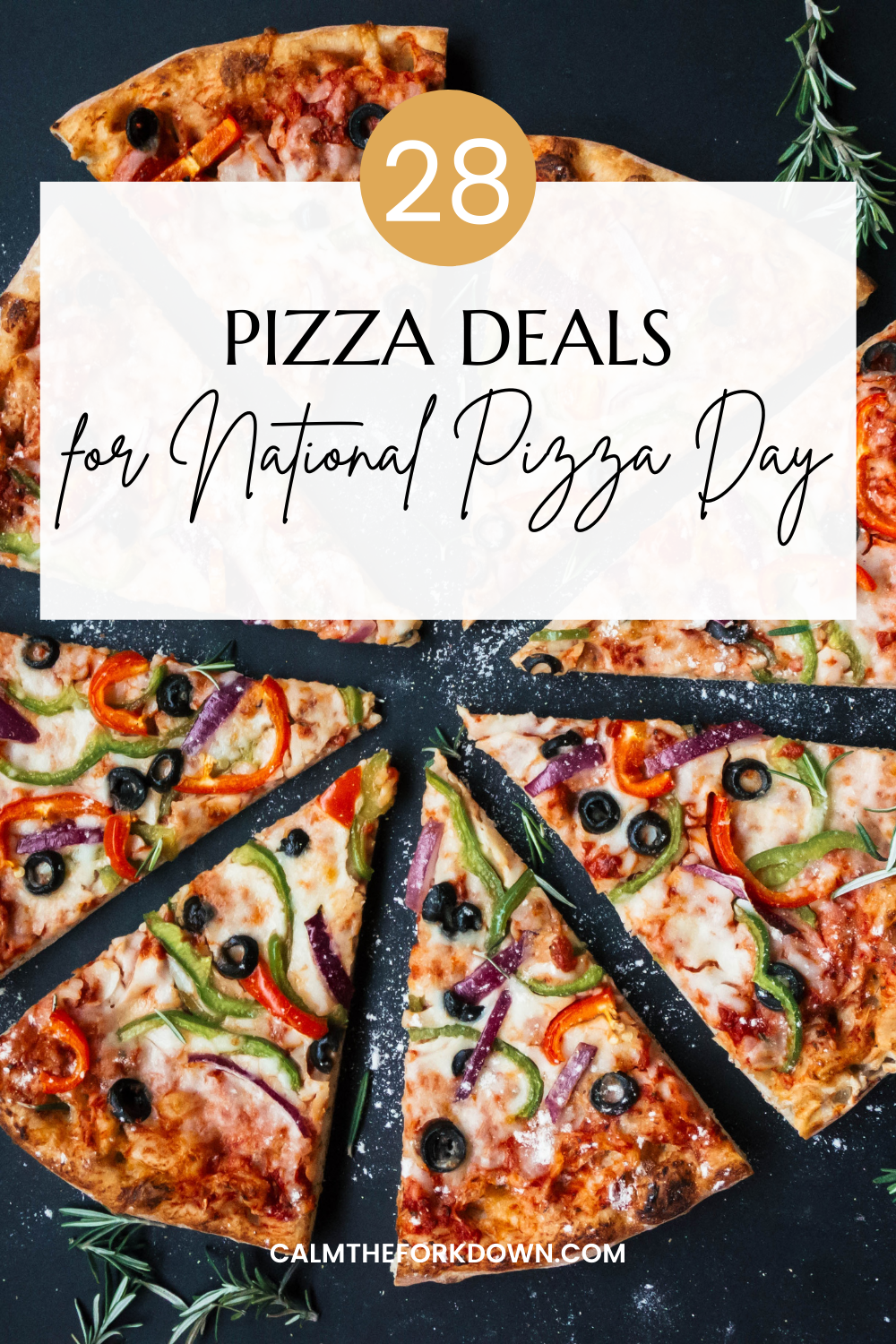 National Pizza Day on February 9th celebrates one of America's all-time favorite foods. Whether it is thin crust, Chicago-style, deep dish, or anything in between, pizza is an American favorite. We love our pizzas, and they come in so many varieties, too. Here are some fun pizza facts:
Pepperoni is the most popular pizza at 36% of all pies ordered.
Over 3 billion pizzas are sold in the USA each year. Add another 1 billion on frozen pizzas
In the United States, 17% of all restaurants are pizzerias.
Antica Pizzeria, the first Pizzeria, opened in Naples, Italy, in 1738.
Gennaro Lombardi, the first Pizzeria in the United States, opened in 1895 in New York City.
Americans consume on average 23 pounds of pizza per person each year.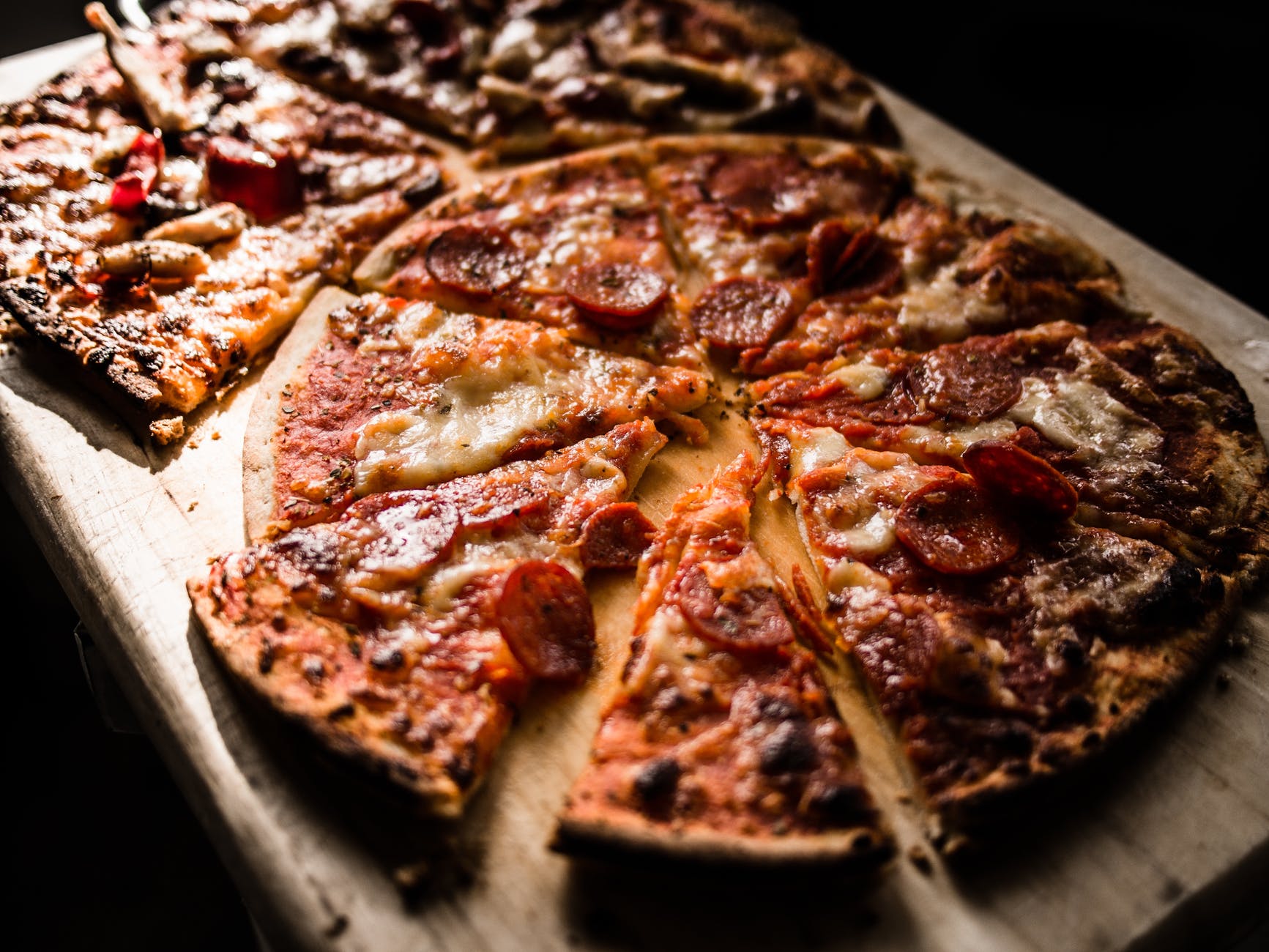 Blaze Pizza: To celebrate National Pizza Day on Feb. 9, Blaze Pizza will feature Double Flames (loyalty points) limited to Blaze Rewards members.
BJ's Restaurant & Brewhouse: They are offering a deal from Tuesday, February 9 through that Sunday: Use the promo code HALFOFF when you order online to get 50% off a large pizza.
Cappello's: Cappello's, the brand that uses only simple, real food ingredients for their delicious, grain-free pizzas, is celebrating National Pizza Day by offering customers 20% off their flavorful pizzas using the code PIZZAVANABOWL starting now and valid through Feb. 13.
Caulipower: Expecting or know someone expecting on Pizza Day? Head to BornOnPizzaDay.com to send them or yourself a year's supply of Caulipower pizza alongside other new baby essentials.
Chuck E. Cheese's: Pizza night just got a whole lot tastier! Order your family's favorite Chuck E. Cheese menu items directly on their website on National Pizza Day and get 500 free E-tickets when you download the Chuck E. Cheese app!
Cicis: Grab two large one-topping pizza for $5.99 each when you order online or in their app. Max of 10 pizzas per order.
The Crafty Squirrel: You can snag a 10″ signature or speciality pizza for dine in or takeout.
Domino's: You can choose a mix and match deal, which gives you the option to pick any two or more items for $5.99 each. There's also a carryout deal which features all three-topping pizzas or their new dips and twists for $7.99 each.
Einstein Bros. Bagels: Last year, they offered their Family Pizza Bagel Box for just $5, which is 50% off the regular price. The delicious box includes four classic cheese and four pepperoni pizza bagels, enough for the whole family. Bonus: Customers can earn points, redeem rewards and get free food when they join their Shmear Society Rewards Program.
Godfather's Pizza: Get two pizzas for just $28 at participating locations. While you're there try out their new Triple Meat pizza!
goPuff: They will be offering deals on food items, including pizza. But that's not all! Customers can check out goPuff's Recipes page to find all your pizza essentials like pizza dough, cauliflower crust, marinara sauce, cheese and more!
Grimaldi's: This is a fun deal! Head over to Grimaldi's and enjoy two great originals together at last: a margherita pizza and a margarita. Plus, they are offering 50% of bottles of wine for carryout.
Hungry Howie's: Enjoy their mix and match deal on Feb. 9! Choose any two menu items, including their new flatbread pizza, for $6.99 each. Plus, start earning free pizza when you join Howie Rewards today.
Little Caesars: Try their hot-n-ready "Batman Calzony" for $7.99, which includes a large eight-slice pepperoni pizza with a parmesan and buttery-tasting, calzone-like crust filled with garlic white sauce, cheese and "Julienne" pepperoni, Plus, it comes with their signature "Crazy" sauce.
Marco's: This year, they are offering many deals! Get their large pepperoni magnifico for $9.99 with code PEPMAG, unlimited two-topping pizzas for $8.99 each with code HOT2GO and $3 off their large specialty pizzas with code SPECIAL3. Yummy!
Mazzio's Italian Eatery: Order their large 14″ NY style pizza, with up to two toppings, for just $9.99 at participating locations.
Old Chicago Pizza: They have a new pizza, a Fan favorite, that's called the Detroit Style Pizza to celebrate National Pizza Day.
Olive Garden: Purchase any entrée here and take home a freshly prepared and chilled classic for only $5 and get bottles of wine for just $15 each.
Papa Gino's: Get two extra-large cheese pizzas, a small order of cheese breadsticks and an order of cinnamon sticks for $29.99. Just use the code 7390.
Papa John's: Enjoy one large pizza for $8.99 at participating locations and two one-topping pizzas for just $6.99 each. Plus, try their new NY Style Pizza for $13.
Pasqually's Pizza & Wings: Guests who make a purchase of $30 or more Feb. 9-13 will receive a free large cheese pizza with to their order.
Pizza Hut: Get their original stuffed crust large one-topping pizza for just $12.99 or get their Tastemaker large three-topping pizza for just $10.
Pizza Patrón: Get a free large one-topping pizza with your first app purchase when you sign up for their loyalty program.
Round Table Pizza: When you sigh up for their loyalty program you will get six free twists just for joining. Plus, get a large stuffed crust pizza with crispy mini pepperoni for just $19.99.
Slaters: Hope you're in the mood for pizza! In celebration of National Pizza Day, Slater's is bringing back an old classic item to their menu: Pizza Burgers. You have three options for the burgers, which are made with 50% angus beef and 50% mild Italian sausage patty, red pepper and garlic marinara, fried mozzarella and a choice of toppings. Pick from Hawaiian, pepperoni, or supreme pizza.
Toppers: TheIR a new menu item debuted just in time for National Pizza Day! The WI Cheesemaker Pizza Topper is a combination of four of customer-favorite cheeses and looks so delicious! Plus, sign up for the Upper Curst Society rewards program to get a free single order of their original Topperstix.
Uno Pizzeria & Grill: Uno's is offering some awesome family meal deals for National Pizza Day! Get the pizza and Pepsi meal deal (serves two, four or six) for just $19.99 or the family meal deal (serves four) for only $39.99.
Want more National Day deals? Click here.
deal finder: Shannon Dwyer from The Real Deal