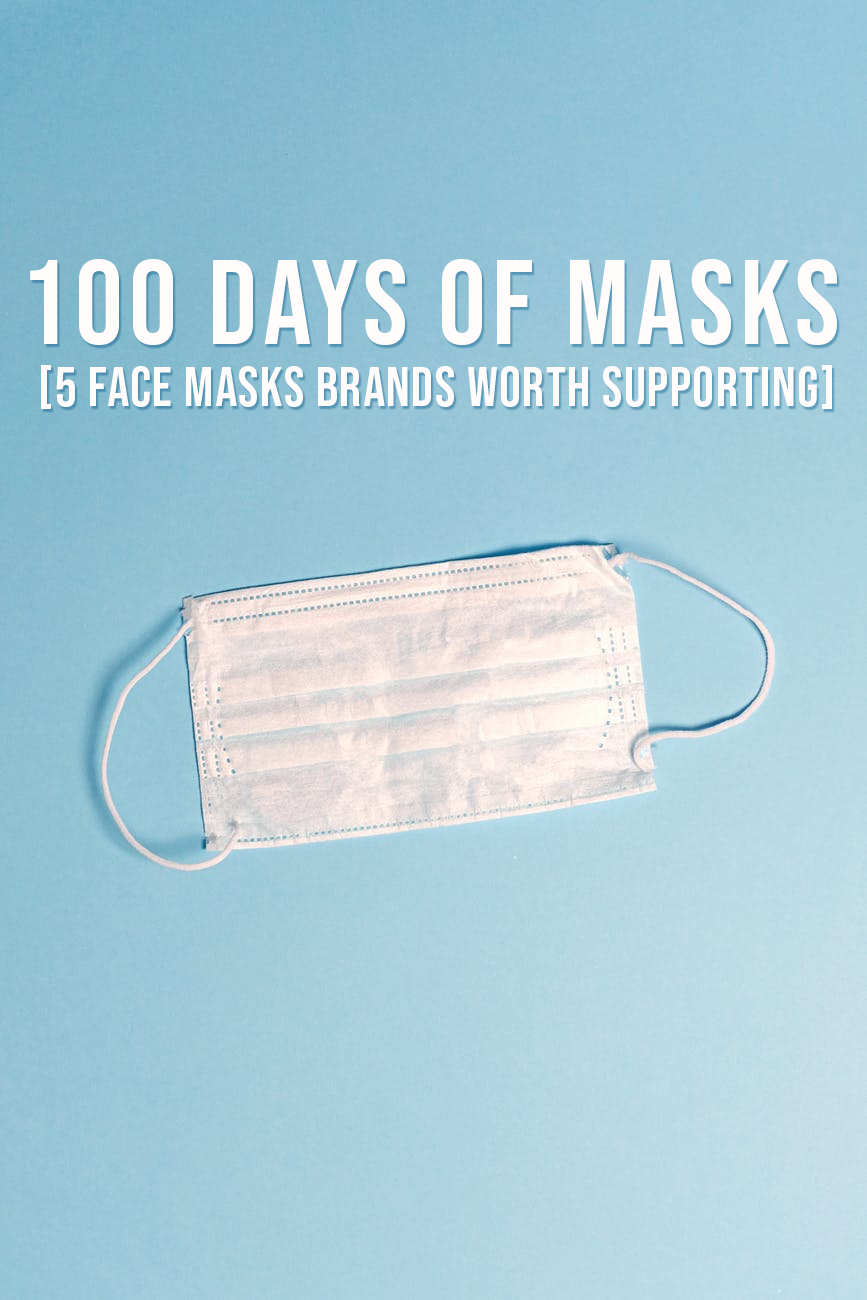 President Joe Biden has recently announced that for his first 100 days in office, he will ask the American people to wear a mask each day as his first presidential act called the "100 Days of Masks".
He said his mission is to follow public health experts' guidelines that state wearing a mask is the easiest way to manage the spread of COVID-19. If you choose to follow the President's first act as President, which mask should you choose?
There are a wide variety available now. Are some more protective than others? Do some look more professional? Can you accessorize your mask to really make a statement. Or is the mask alone sending its own message?
How many face masks do you own? I honestly lost count, but I'm pretty sure it's over 20. Who needs that many you ask? Well, I have roughly 10 that I am required to wear at work, two different kinds, both are horrible, lol.
[ezcol_1third]
[/ezcol_1third] [ezcol_2third_end]HMNKIND began with a simple thought: to do better. Their antibacterial fabrication is a patented wet polyurethane foam designed by K Beauty and Skincare industry experts. The masks are 99.9 percent antibacterial, and prevent 99.9 percent of UV rays. They are also clinically tested, and have superior quality against particle and viral filtration. Plus, they are the softest masks you will wear. The special material also helps prevent mask acne, or "maskne." Child-size masks are available in XS.[/ezcol_2third_end]
[ezcol_2third]For every mask sold, Indie Source donates one to a Los Angeles based front line worker. Indie Source is a clothing manufacturer that pivoted immediately when Angelenos were told they had to wear face masks in public. The manufacturing company nimbly adjusted its production capabilities to construct and ship out fabric face masks to those in need.[/ezcol_2third] [ezcol_1third_end]
[/ezcol_1third_end]
[ezcol_1third]
[/ezcol_1third] [ezcol_2third_end]This incredible L.A.-based brand is inspired by women. Lucy Paris blends together Parisian elegance, with a New York state of mind and California cool vibes. Their masks, like their clothing are a fashion statement. They are 100 percent cotton. They have a place for a filter, adjustable elastic straps and a comfortable chin cover. Plus, anyone who is working on the pandemic's frontlines can have one for free! For every mask purchased, one is donated to those on the frontlines too.[/ezcol_2third_end]
[ezcol_2third]For when the cold hits and you need to keep your face warm, these adorable new masks from SwaddleDesigns will keep you cozy. These are now available with cute prints such as steaming hot cocoa, penguins, and angels, as well as hilarious sayings. These masks are made from the same soft flannel of the award-winning swaddle blankets. 2-layer, 100% Cotton Flannel, and designed to filter airborne particles.[/ezcol_2third] [ezcol_1third_end]
[/ezcol_1third_end]
[ezcol_1third]
[/ezcol_1third] [ezcol_2third_end]Giftgowns are the fun and functional hospital gowns designed to uplift the spirits of hospital and maternity patients. The brand has extended its line to offer the comfy face masks that are 100% cotton and double layered with space for a filter. They have cute and fun designs which bring a lot of smiles (under the mask of course) to people's faces. Whether you're looking for a reusable, and washable cotton face mask, or you just want to look stylish we've got you covered, literally. They're a perfect addition to your wardrobe![/ezcol_2third_end]
As apart of 100 Days Of Masks, where's your favorite place to get face masks?