JORD Wood Watches Review + Giveaway
I've partnered with Jord Wood Watches for this honest review + giveaway.
When JORD wood watches reached out to me weeks ago to collaborate, I was totally excited because these watches are beautiful. After choosing my favorite style from the options they gave me and providing my wrist measurements, I couldn't wait to open up the box once my watch arrived. All of the JORD watches come in a wooden embossed JORD logo box hugging a pillow to keep them in place which protects and stores the watch while you're not wearing it.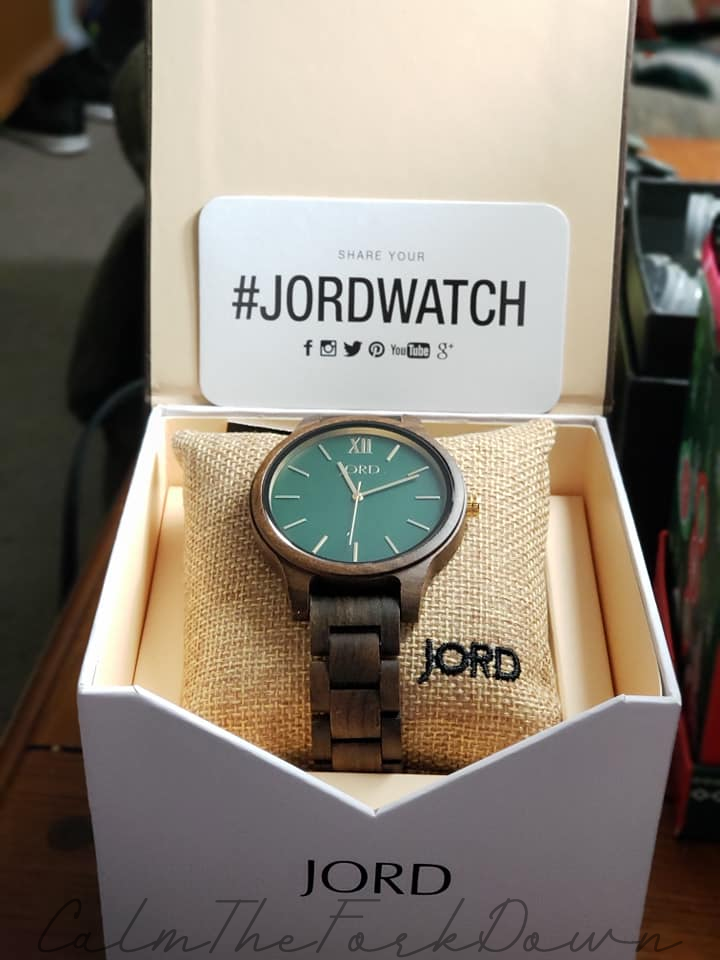 I decided to go with the dark sandalwood & emerald from the Frankie Series for $189 at Jord Watches. The watch comes on a pillow in a keepsake box. There's also a warranty card in the box as well. The dark natural dark sandalwood is hand finished and pre-treated with tung oils. I love the natural colors. These luxury watches are quite reasonably priced too, most ranging between $139-$275.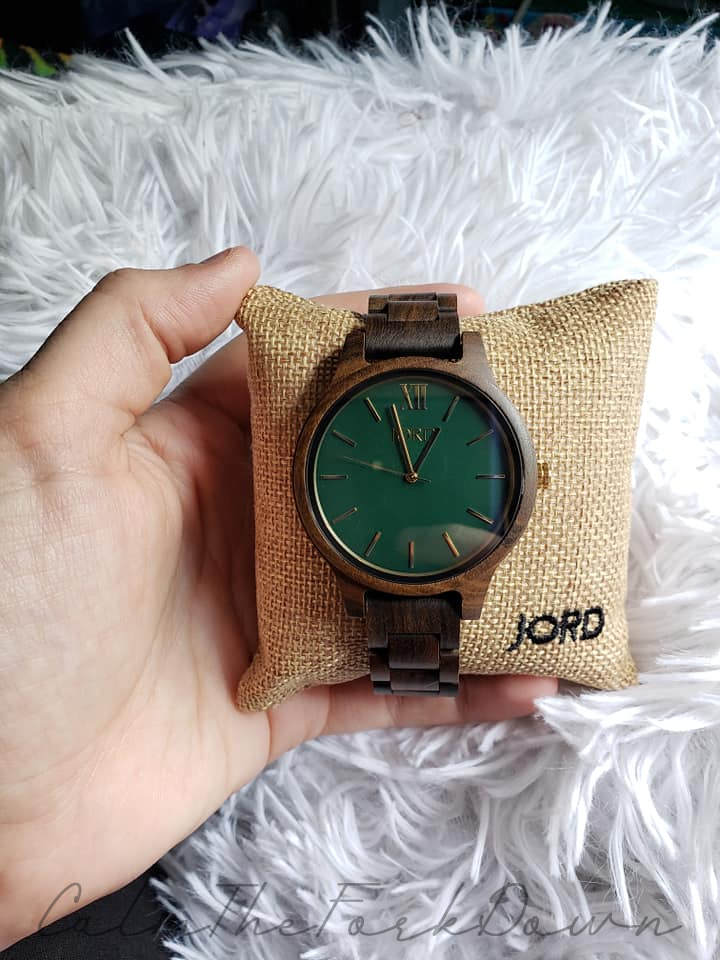 Jord is run by artists, designers, marketers, and minders. We spend our days creating, considering, arguing, and hopefully agreeing. Then we'll scrap it all for the joy of starting new. We have fun. This is our journey.
We are focused on creating timepieces that are modeled after a modern lifestyle. We value sustainability, efficiency, and experiential living. We make our watches for people who don't just have somewhere to be, they have somewhere to go. The value of a watch is not in being able to tell how much time has passed, but in being aware of the need to make that time count. Moments are bigger than minutes and your watch should tell more than time.
We grew up on tree lined streets with slow driving cars, and plenty of friends to play on the pavement with. No matter the season, the weather was always perfect and the sun always went down too soon. Life is good. Life is simple. No need for the bells and whistles. Just like our Frankie Series. For those who need a new neutral, look no further than our emerald sandalwood that boasts grain that varies in shade, from khaki to olive green.
Are you a fan of Jord wood watches? Enter to win $100 off a JORD watch! Everyone who enters will receive a discount code just for trying! Enter to win here!