10+ Spooky Halloween Kid Friendly Treats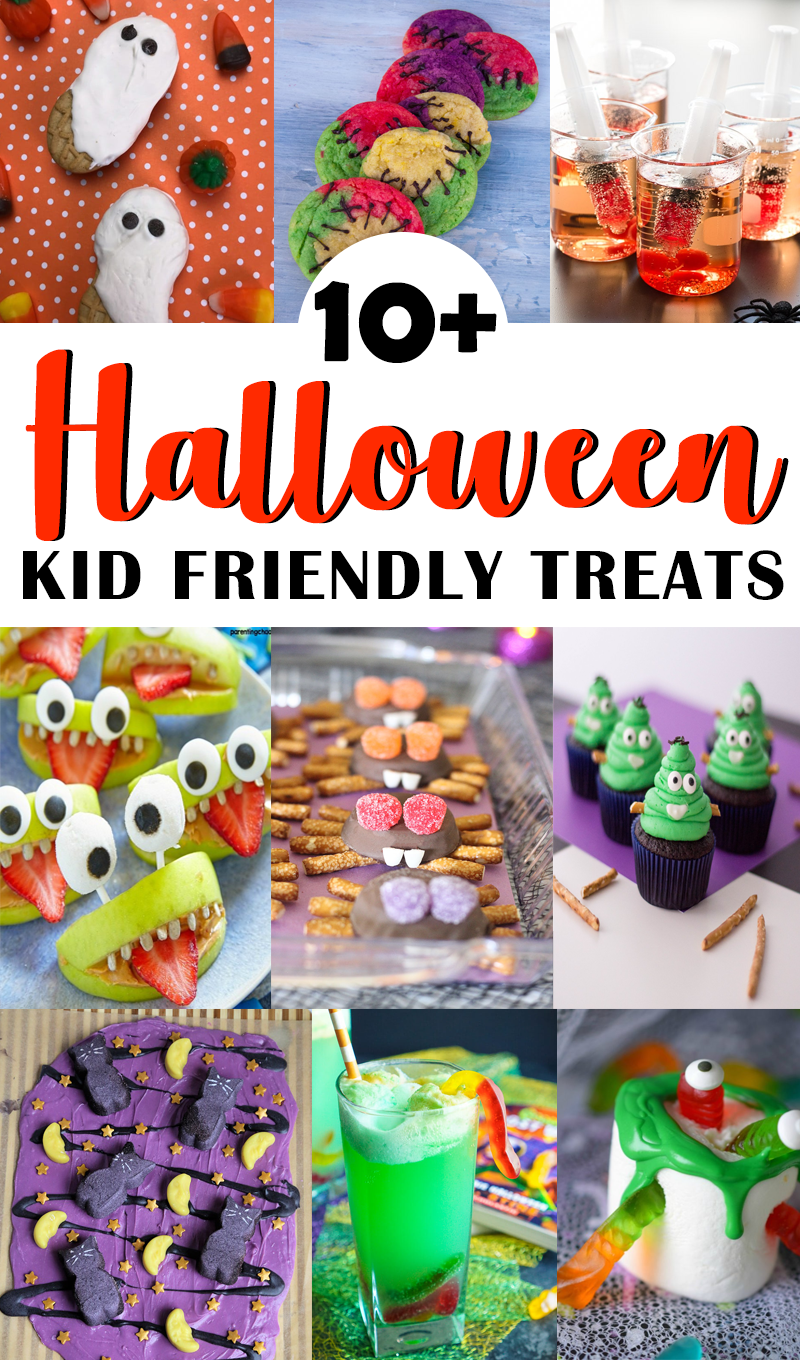 Are you looking for some fun Halloween kid friendly treats? Well, you're in luck. I have 10+ fun recipes for you to try with your kids and these would be awesome great for Halloween parties.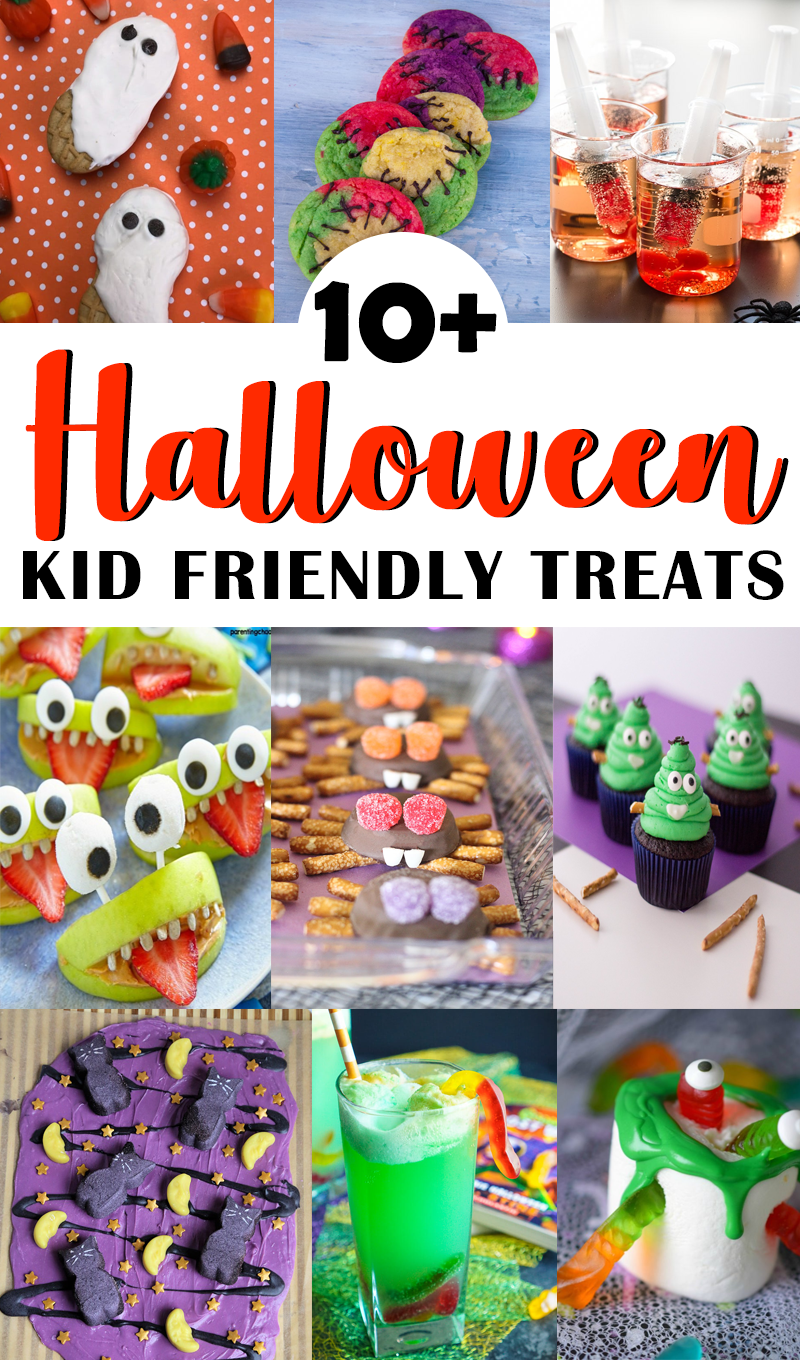 Wormy Marshmallow Monsters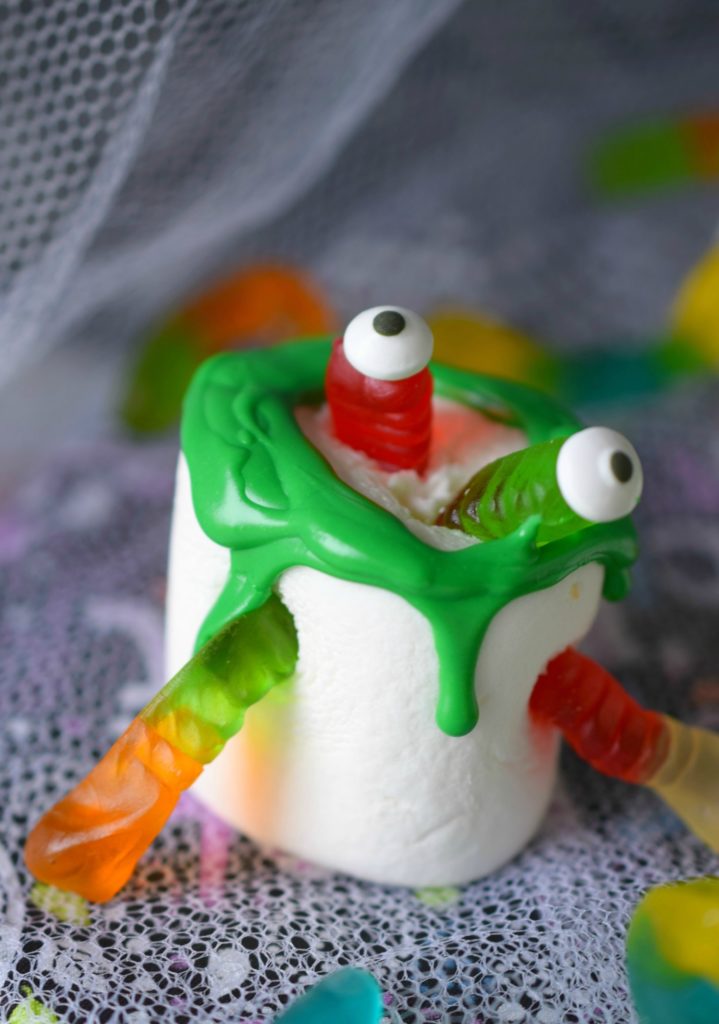 Jumbo marshmallows and gummy worms come alive in Wormy Marshmallow Monsters. The worm will dangle out of the marshmallow. Ooze was then added from a store-bought green frosting tube. Two dissected gummy worms are placed on the top of the marshmallow. Add a touch of green frosting to the very end and add candy eyes.
Jack o' Lantern Cheese Quesadillas
I was trying to come up with some fun and simple recipes for the kids this Halloween and this Jack O' Lantern Cheese Quesadillas. We have a few weeks before Halloween and I want to share one of a my kid's favorite meals with all of ya'll. In fact, this is honestly good any time of the year, you can cut out whatever you want on the top layer.
Goosebumps inspired Halloween Punch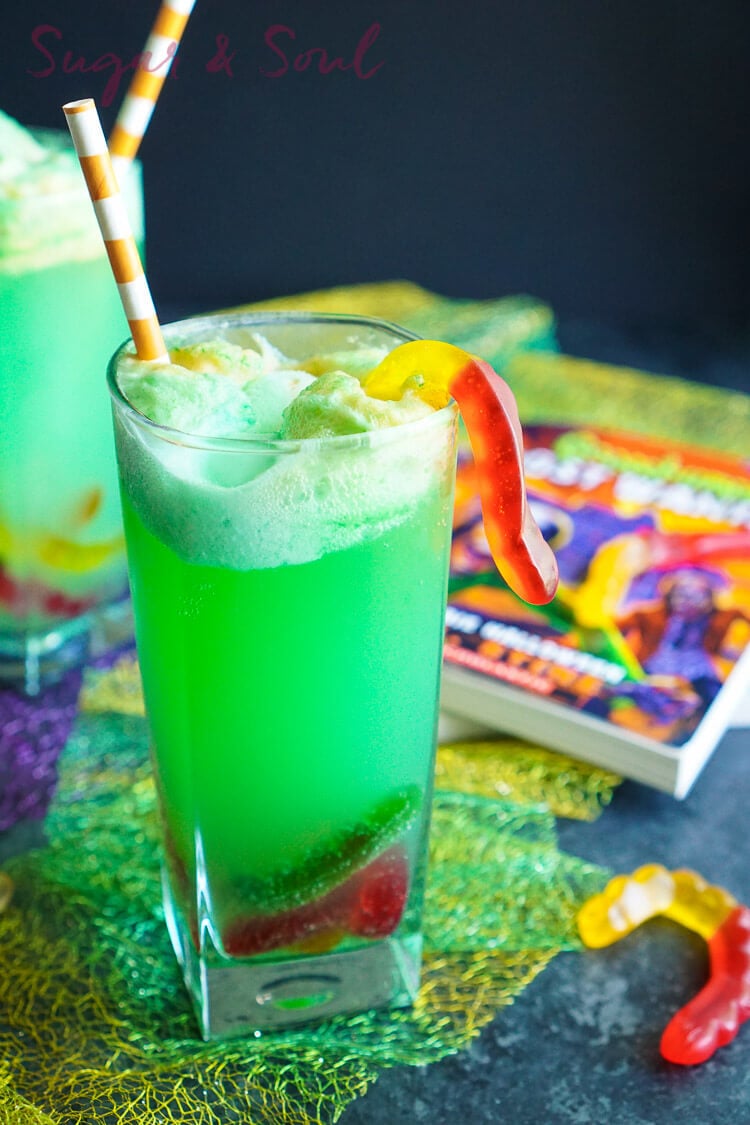 This Goosebumps Halloween Punch is an easy drink made with just 4 ingredients! It's the perfect addition to Halloween parties too! Just mix together some lemon-lime soda and green food coloring, then add in some rainbow sherbet and some gummy worms and you've got a super fun punch!
Black Cat Halloween Bark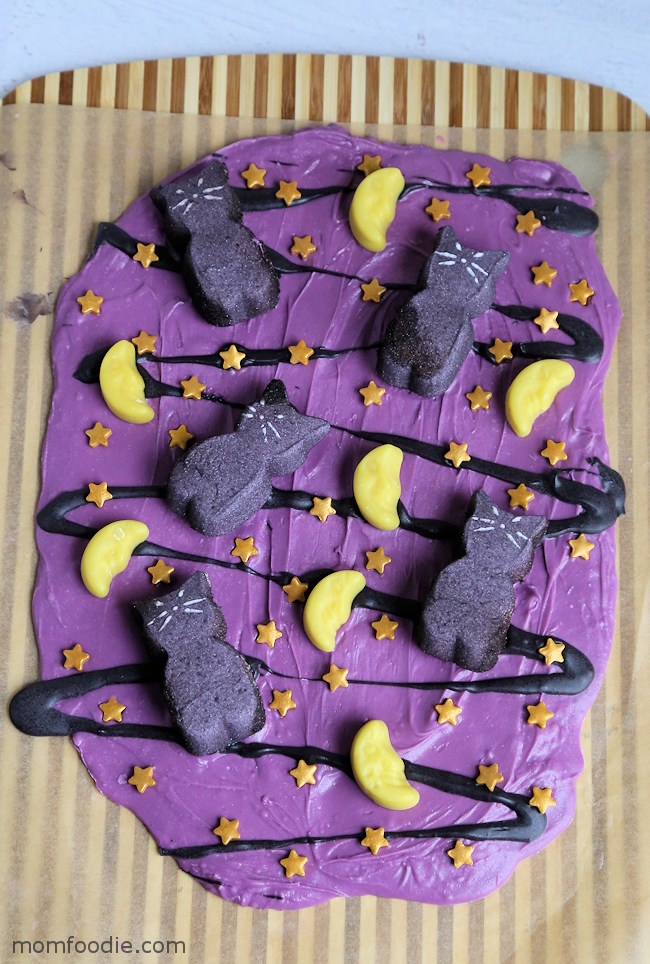 Black Cat Halloween Bark is a fun Halloween candy for all ages and it is so easy to make! Making this Halloween bark is easy. Just spread out out melted candy melts over parchment as the base and drizzle contrasting color over it.
Candy Corn Inspired Halloween Cookies
Love candy corn? These Halloween cookies are inspired by everyone's favorite fall candy. Make these delicious meringue cookies for your Halloween party or just surprise the kids with a fun sweet treat!
Creepy Shirley Temples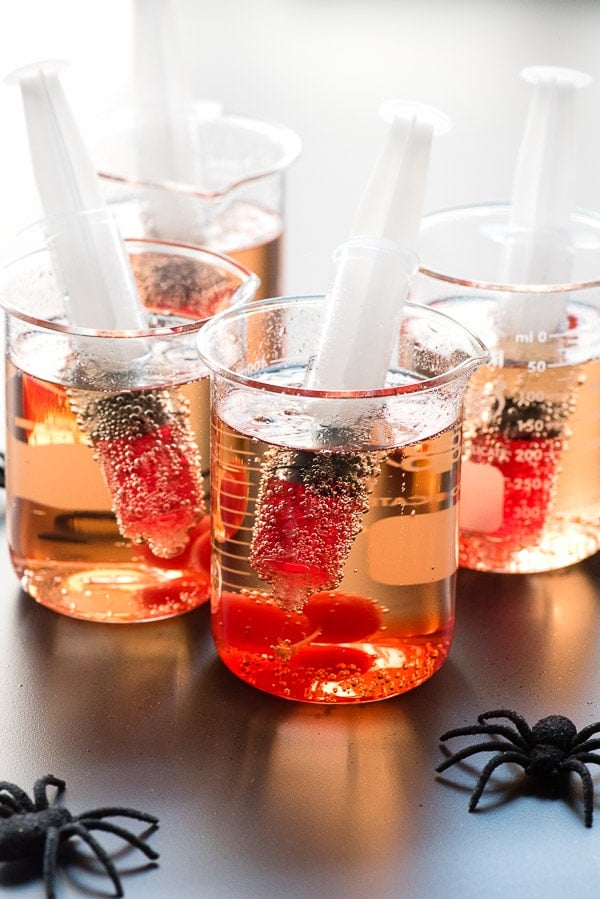 A Shirley Temple drink was always what we'd get as kids when going to a restaurant and being allowed to order a special drink. We've all had them. The fizzy sweetness and glistening Maraschino cherry are both refreshing and made us feel important.What fun to apply a few fun props and turn that into a ghoulishly great mocktail for Halloween? Meet the Creepy Shirley Temple drink.
Spooky Stitched Up Sugar Cookies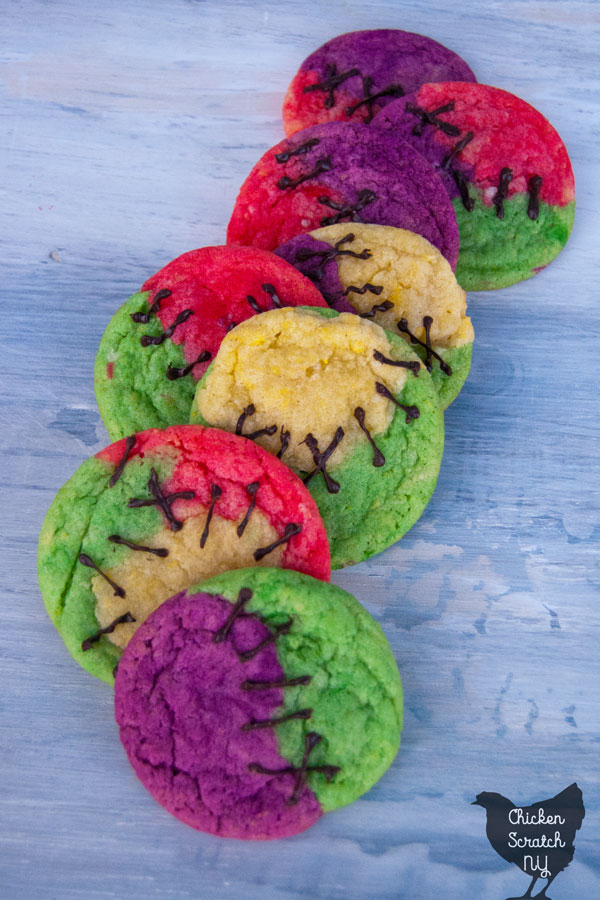 The inspiration for these Halloween sugar cookies came straight from The Nightmare Before Christmas. I love the creepy, sweet and magical world Tim Burton created in the movie. You'll certainly be the talk of the school Halloween party when you show up with a tray of these babies! You can make them as simple or complicated as you like and decorating the whole batch will only take minutes.
Jack-O-Lantern Orange Bowls
Most Halloween treats are not exactly healthy. I like to try new and different recipes that still fit the theme of the holiday but I can also feel good about giving to my family and friends. That's why I created these adorable Jack-O-Lantern orange bowls. The process of making the bowl is similar to that of carving a real pumpkin, just on a miniature scale. You'll probably want to stick with navel oranges, as their skins are thicker and will hold their shape better once the pulp has been removed.
Nutter Butter Ghosts
These Nutter Butter Ghosts are super easy to make. They're the perfect Halloween treat to surprise your kids with or to make a big impression at the classroom Halloween party. These Nutter Butter ghosts are so easy to make, it almost seems silly to add the recipe card. But, I'm a creature of habit so here it is anyway!
Frankenstein Monster Halloween Cupcakes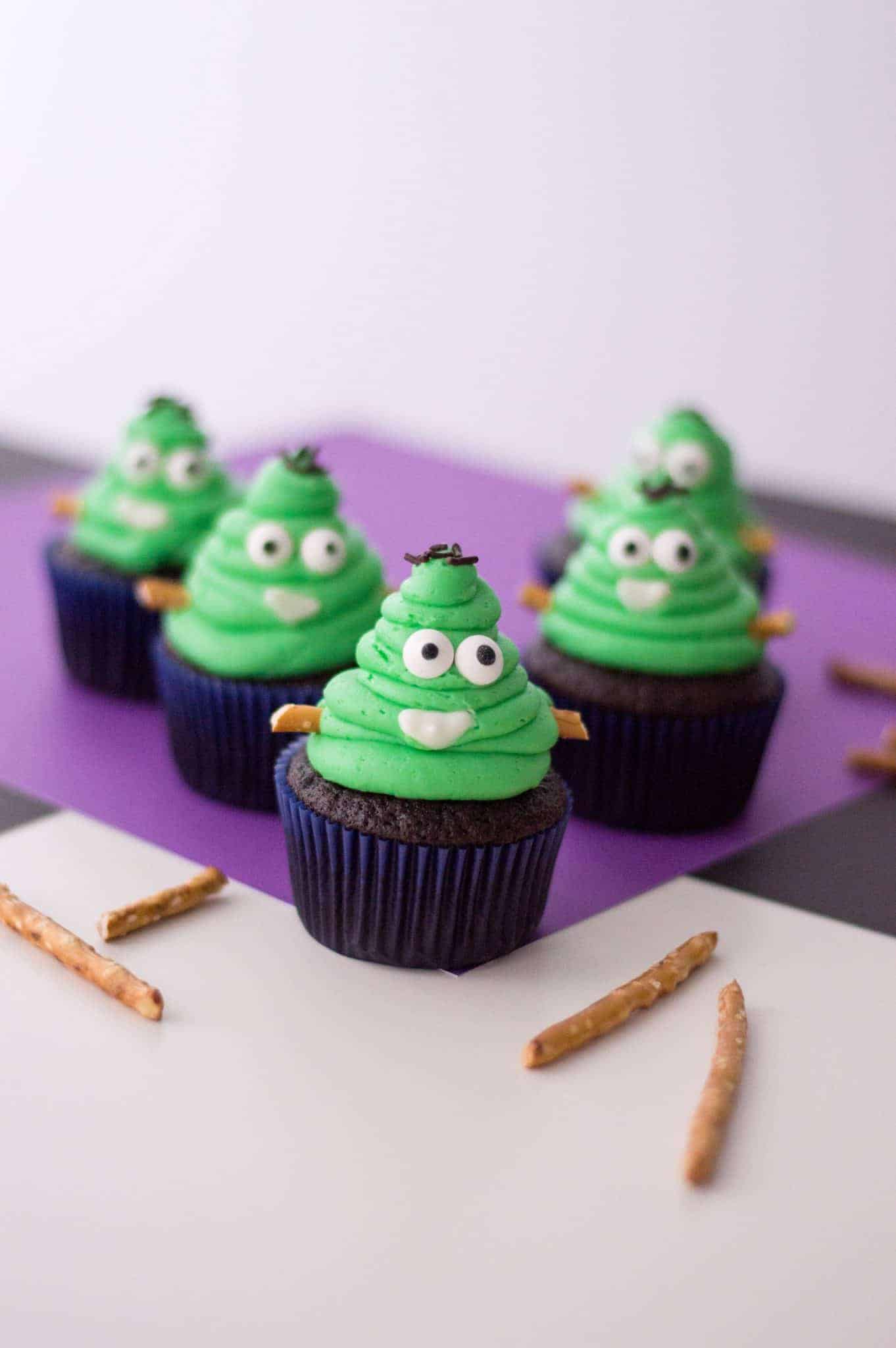 Halloween cupcakes can be so fun to make. Whether your baking from scratch or simply decorating cupcakes you will love these super cute Poop Emoji style Frankenstein Monster cupcakes. These are a fantastic Halloween party food idea and would go down well at a Halloween party.
Halloween Spider Cookies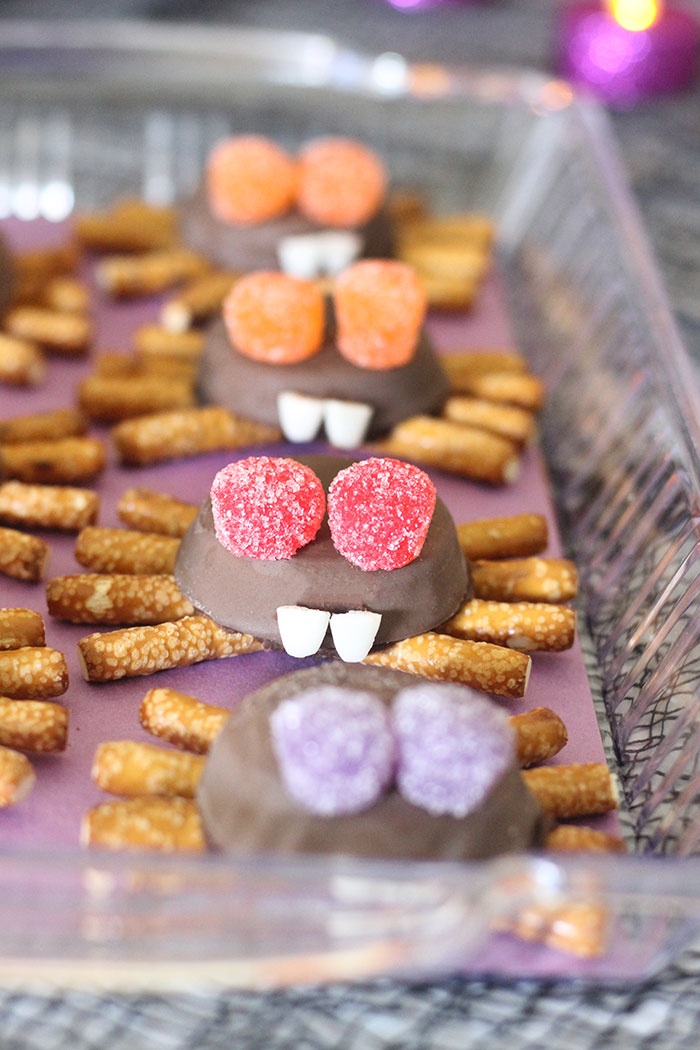 I put together some of my very favorite Halloween ideas this season to share today. I'm also excited to share an easy tutorial showing you how make Halloween spider cookies. Make your party extra memorable with these easy Halloween Spider Cookies made with only 5 ingredients. Don't worry, they're super cute and won't scare you away!
Halloween Mummy Cookies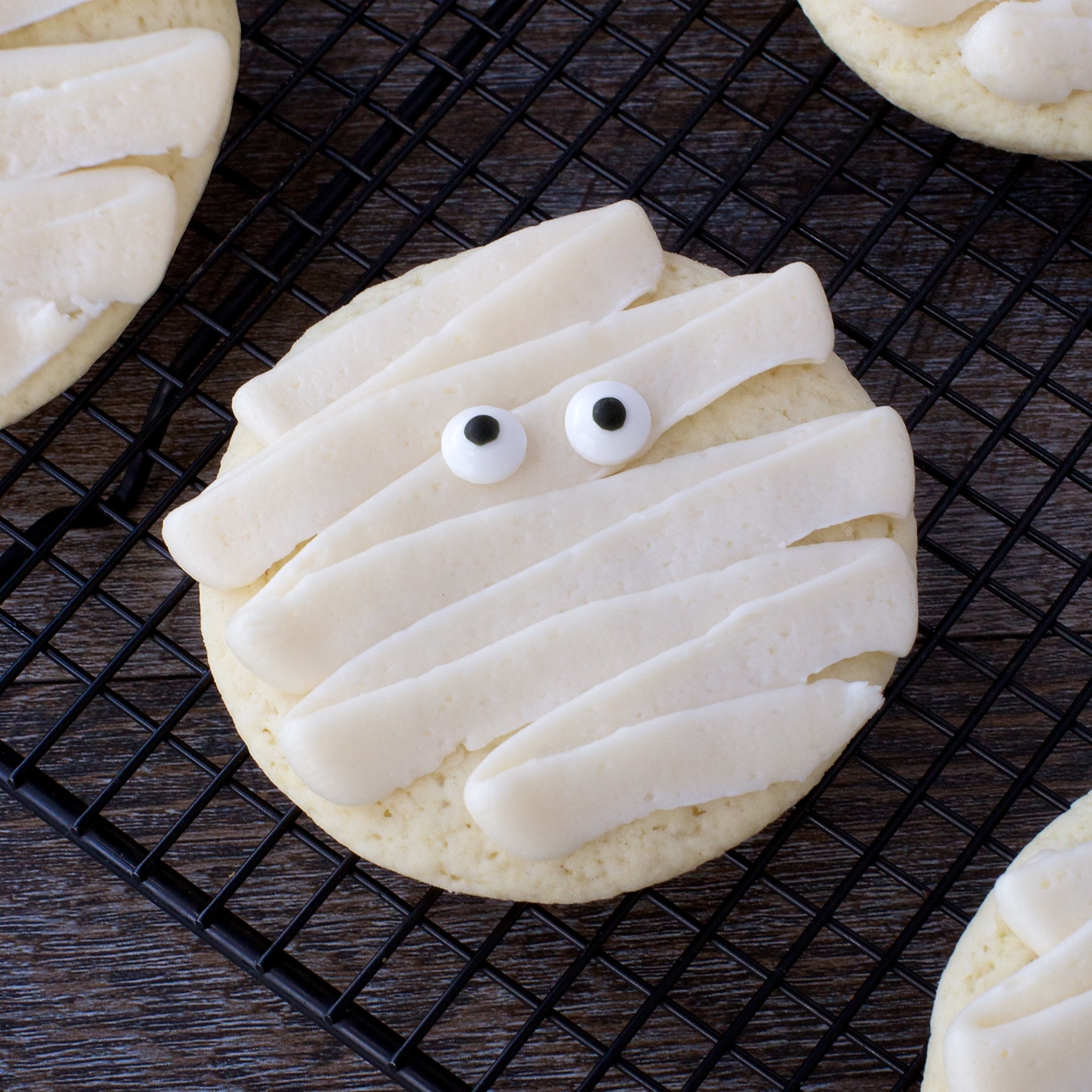 These delicious homemade Halloween Mummy Cookies are sure to add plenty of spooky fun to your child's lunchbox, school party, or after-school snack. They are soft, creamy, and guaranteed to delight children of all ages!
Autumn-Themed Paleo Sugar Cookies
Simple ingredients and natural colors make these Autumn-Themed Paleo Sugar Cookies a fun alternative to traditional Halloween treats and fall desserts. And, now that it's officially sugar cookie season, it's time to share how we make cookies in our house. As you'll see, these Autumn-Themed Paleo Sugar Cookies are made with just six simple ingredients and are naturally colored with turmeric, cacao, and matcha.
Halloween mummy pies are a fun and easy way to make spooky food! They're easy Halloween party food and delicious and made with fresh or frozen raspberries – or even jam to make them super quick and easy. These 'mummies' are a fun way to get in the Halloween spirit. You could get creative with the fillings and make them savory with tomato sauce and mozzarella cheese, perhaps pureed vegetables or a different fruit.
Halloween Monster Apples
Around our house, we love to enjoy Halloween the entire holiday season. A great way for us to do this is by partaking in creative activities together. This is why we love to make these Halloween monster apples. They're so fun to make and look how cute they are!
Halloween Chocolate Apples
Every October the shops are filled with toffee apples for Halloween and Bonfire night but it's never these that interest my kids it's the chocolate ones! I did make toffee apples many years ago and after eating one you really don't want to eat any more and I made masses! So with this in mind I decided to make my own Halloween Chocolate Apples which are equally good for Halloween or Bonfire Night!
Which one of these Halloween Kid Friendly Treats are your favorite?