Jack O' Lantern Cheese Quesadillas
I was trying to come up with some fun and simple recipes for the kids this Halloween and this Jack O' Lantern Cheese Quesadillas. We have a few weeks before Halloween and I want to share one of a my kid's favorite meals with all of ya'll. In fact, this is honestly good any time of the year, you can cut out whatever you want on the top layer
In fact, these would be great any night in October and will be a hit with your kids! Both are simple, require minimal ingredients and are so yummy. Here is what you'll need to make these festive recipes…
How to make a  Jack O' Lantern Cheese Quesadillas
1. Put a layer of shredded cheese of your choice on one slice of tortilla.
2.  Using a sharp paring knife, cut a pumpkin face into one side of each tortilla.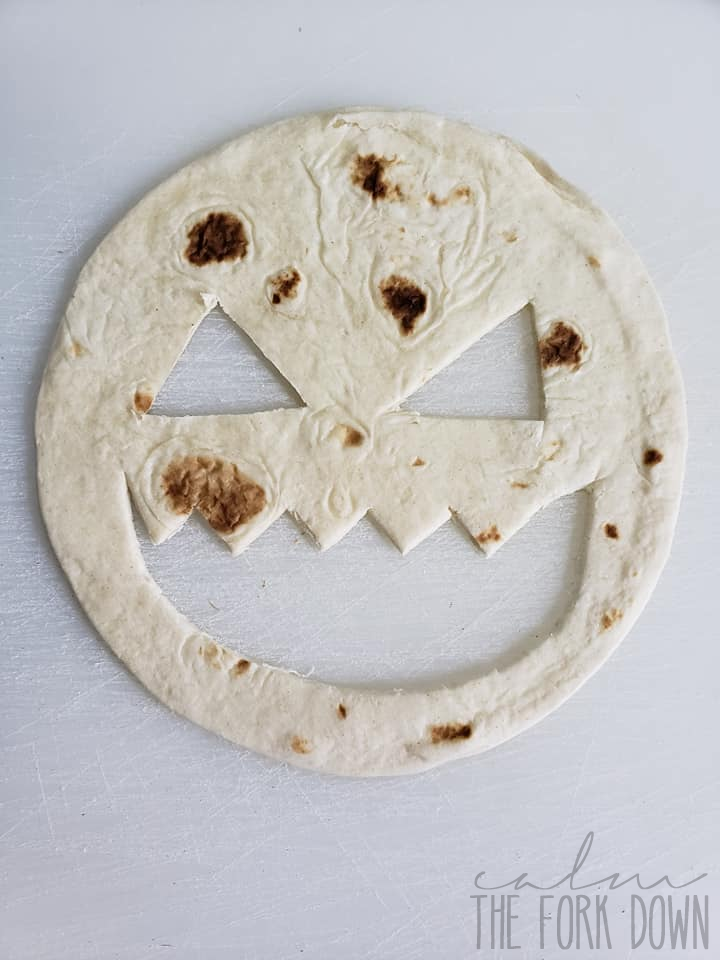 3. Place in the oven and bake for 3-5 minutes. Remove and gently press on the face so that the cheese oozes through the cutouts.
You can add whatever kind of veggies into this quesadilla, I just wanted to keep it simple, because it's what I had on hand. What would you add to your Jack o' Lantern Cheese Quesadilla to make it better?
Like this recipe? Pin this Jack o' Lantern Cheese Quesadilla recipe on Pinterest.