Winter Wonderland Movie Night 101
Are you ready for those two weeks off for winter break? Many parents can tell cabin fever is upon us, given all the downtime. That is why we've have mastered the art of the winter movie night, morphing into a pro at pulling together an evening that everyone can enjoy, despite cold temps, an out-of-whack daily routine, too much time with relatives, and general post-holiday blues. It's really just a matter of survival. Here's what you need to do.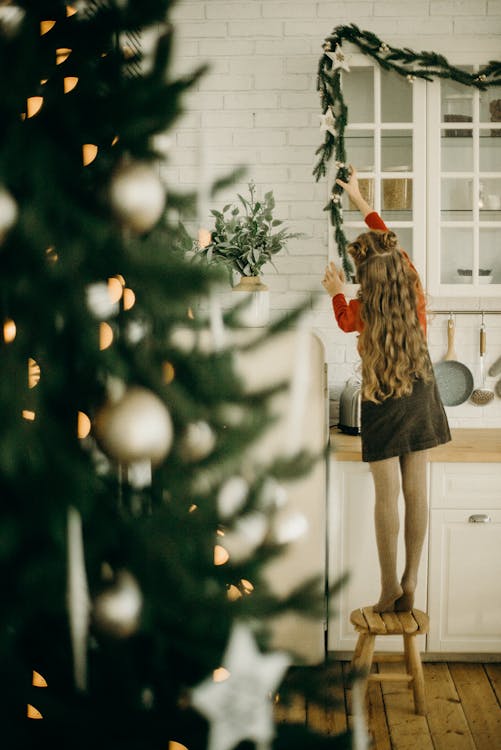 Tire everyone out
OK, OK… so what I'm about to say isn't technically a part of your winter movie night, but it IS still key to making your evening successful.Anyone who's going to participate has to get his or her energy out before hand so that they're ready to max and relax once the sun's down. Maybe that means sledding or snowman-building. Maybe that means going on a trek around the neighborhood or taking a short drive to someplace your kids can run around fora bit. If you have teenagers, make them do outdoor chores (hello, shoveling) or run errands for you. The key is to get some crisp air into everyone's lungs to ensure they don't go into movie night still bouncing off the walls with pent-up energy.
Set up a snowscape
While the rest of your family is engaged in outdoor activities,you can get your heart rate pumping by setting the scene for the evening's main event. Search high and low for any and all white pillows, white sheets, white towels and white blankets. You're going to want to cover your entire movie-watching area with these materials to create a "snowscape." (Light blue will work as well.) Some families might also have white plastic table covers and white or silver balloons they can add into the mix. If you really want to get into it, check out dollar stores and deep-discount sites and stock up beforehand!
Add merry music
Prepare a mix of your favorite holiday tunes and play them in the background while everyone's coming in from the outside and starting to wind down.
Decorate as a group
You know your crew best, but if you think they'd enjoy doing something to help set the scene, you could have the kids make paper snowflakes to spread or hang around. (You could also use white throwaway doilies.)Depending on how much you do or do not mind cleaning up afterward, you could give them cotton balls to spread on the floor as "snow." Another option is to let them build a "snow fort" out of blankets and pillows — somewhere cozy where they can snuggle down to watch the movie.
Build your own (ice cream) snowman
Let everyone settle in for the evening with a frozen treat. My recommendation would be to have small bowls of various toppings that can be used to make a face, hat and scarf on an ice-cream snowman's head. Or you could whip up ice cream shakes for everyone and voila! You've got yummy "melted snowmen."
Relax and enjoy a movie
Once your group is ready, it's showtime. Whether you pick a family movie or a seasonal favorite, you've earned the right to sink into your chair and let yourself be transported into someone else's story for a few hours. Afterward? Egg nog for the adults and hot cocoa for the kiddies.