Easy Homemade Glazed Donuts
I'm all for supporting local businesses, we have a few favorite donut shops around town that are worth checking out if you're ever around Burlington, NC. We have Tasty Bakery which is found in downtown Graham, which is a town favorite to say the least. Daily Donuts which is also located in Graham, another favorite of the household. Then lastly we got NC Donuts located in Mebane, NC, which is roughly a 15 minute drive from where we live.
Now if you want to go with a more at home experience when it comes to donuts, you can make them rather easy actually. Let me share with you, one of the kid's favorite activities to do when they're down visiting for summer break and that's making donuts!
What you'll need for making homemade glazed donuts: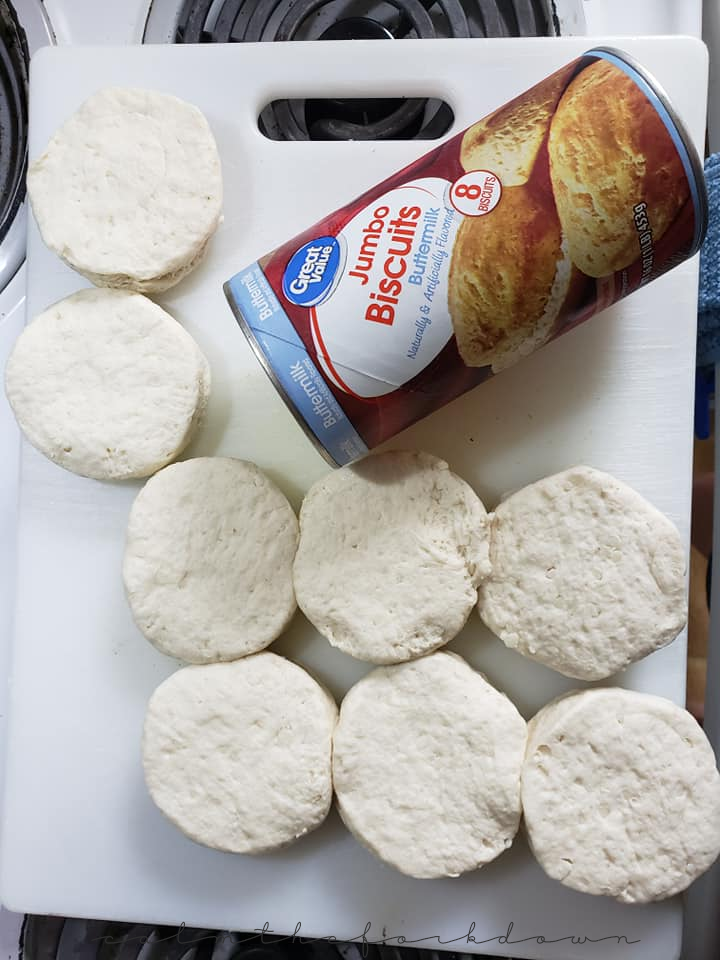 First off, bust your can of biscuits on a cutting board, while you're there go ahead and start to boil the cooking oil on the stove in a pot or a fryer if you have one. You need enough oil that it's about an inch and half deep, bigger pan the better.
Next, you can use a cupcake corer or a shot glass (don't judge) to cut out the "hole" of the donut. You can put those in a pile to fry as well, those are just as good.
You can do just a plain glaze, but we divided it into 4 bowls for the 4 neon colors I picked. Add about 4-5 drops of each color to the bowl of icing, mix well before melting. To melt them so you're able to dip them correctly, melt it in groups of 10 seconds, takes about 1 or 2 tries.
Gently place 2 or 3 biscuits in hot oil. (Biscuit holes can also be fried!) Fry on one side until golden brown. Gently turn with tongs; fry until other side is golden brown. Place on cooling rack; cool 3 to 5 minutes.
So the next part can be a dip in each color or mix a scoop of each into a 5th bowl and dip it, for that galaxy look. That's what I did, but the kids did half & half. Or even used a spoon to give it that drizzle effect. Lastly add your sprinkles if you wish. Make sure you do this while the donuts are cooled down, but not hot or it will totally melt the icing.
What's your favorite kind of donut?