Top 10 Binge-Watching Guide For kids
We have decided to dedicate this week's Top 10 Binge-Watching Guide for kids! When it's too hot outside – and you're ready to relax (or need an hour or two to clean your house or cook dinner) – we urge you to download one of these titles to own and enjoy! All titles are now available to own at major digital retailers; including iTunes, Amazon Prime, VUDU and GooglePlay!
School is out and Summer is here –and you are probably wondering what you are going to do with your kids all Summer long? If this were 2019 – you would be currently labeling your kids clothes and water bottles, and getting them ready for camp – but its 2020 – and the kids need something to do this Summer!
Scooby-Doo! and his pals Fred, Daphne, Velma and Shaggy are no strangers to solving spooky mysteries filled with all types of ghouls and goblins. This time is no different. As Scooby-Doo! and his friends are on their way to Blowout Beach for a real swinging beach party in the Mystery Machine, the Ghost Pirates threaten to ruin the gang's good vibes. It is up to Scooby and the gang to get the party back on track, without missing a beat.
[ezcol_1third]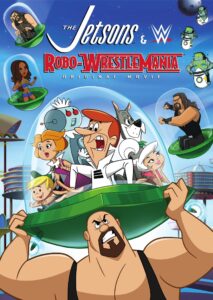 [/ezcol_1third]
 [ezcol_2third_end] The Jetson's & WWE: Robo- Wrestlemania
WWE Superstars Big Show®, Alicia Fox™, Roman Reigns®, Seth Rollins® and Sheamus® team up with George, Elroy and the rest of the Jetsons gang in order to save Orbit City from the wrestle-bot army.
[/ezcol_2third_end]
[ezcol_1third]
[/ezcol_1third] [ezcol_2third_end]
Scooby Doo! Where Are You Complete Series
The world's most lovable, mystery-solving dog, along with his best friend Shaggy and the rest of the gang, stars in a spooky and laugh-filled collection of classic cartoons featuring the one and only Scooby-Doo. Scooby, the clumsy and cowardly canine, instinctively runs from things that go bump in the night. But this globe-trotting Great Dane solves monstrous mysteries and unravels ghostly goings-on like no one else. And even in the middle of the scariest situation, Scooby and Shaggy find time to satisfy their craving for their favorite food–pizza! So watch out villains! Scooby-Doo is on your trail, and he always captures his quarry and solves the puzzle. But there's nothing puzzling about finding fun and excitement–just sit back, have a Scooby snack and enjoy the zany animated antics of the wacky dog detective.
[/ezcol_2third_end]
[ezcol_1third]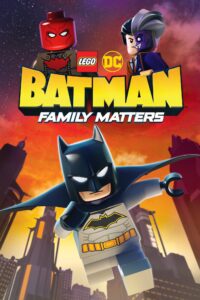 [/ezcol_1third] [ezcol_2third_end]
LEGO DC Batman Family Matters
Suspicion is on high after Batman, Batgirl, Robin and other DC Super Heroes receive mysterious invitations. However, family values must remain strong when Batman and his team encounter the villainous Red Hood, who is obsessed with destroying the Bat-family and all of Gotham City
[/ezcol_2third_end]
[ezcol_1third]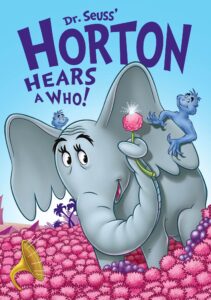 [/ezcol_1third] [ezcol_2third_end]
Dr. Seuss' Horton Hears a Who!
The original animated classic based on Dr. Seuss' story of a jungle elephant named Horton who teaches us what it means to be a true friend, now paired with newly remastered Horton Hatches the Egg! Hearing a faint cry for help from a floating speck of dust, Horton finds a tiny planet of Whos living there. Though he can't see them, he hears them for sure – and puts his safety on the line for the microscopic inhabitants. Dr. Seuss and animation giant Chuck Jones re-teamed on this award winning family-viewing treasure.
[/ezcol_2third_end]
[ezcol_1third]
[/ezcol_1third] [ezcol_2third_end]
Tom & Jerry: The Lost Dragon
When Tom and Jerry happen upon a mysterious glowing egg, little do they know that it was stolen from a very large fire-breathing dragon! It's not long before baby Puffy hatches and chooses Tom as his mommy! The angry mama dragon wants her baby — but she's not the only one. A powerful witch named Drizelda captures the baby dragon for her own wicked plans! With the help of powerful allies and animal friends, Tom and Jerry fight the witch tooth and claw to get Puffy safely back to his mother. The action takes flight in a climactic ending filled with might, magic and cartoon mayhem, of course! Can Tom and Jerry help the tale end happily ever after? Find out in this rip-roaring adventure for the whole family!
[/ezcol_2third_end]
[ezcol_1third]
[/ezcol_1third] [ezcol_2third_end]
Scooby-Doo! and the Gourmet Ghost
The Mystery Inc. gang visits Rocky Harbor Culinary Resort, a new cooking retreat located in New Port Cove, Rhode Island. It's a food lover's destination, where visitors can learn to prepare meals like master chefs. As Scooby-Doo and his pals arrive to the resort, they are met by Fred's uncle Bobby, who happens to be the world-famous chef and restauranteur Bobby Flay.
[/ezcol_2third_end]
[ezcol_1third]
[/ezcol_1third] [ezcol_2third_end]
Unikitty! (3 seasons)
Transporting viewers to a joyous kingdom full of sparkle matter, happy thoughts and the occasional rage-out, this animated series follows Unikitty, the beloved character from The LEGO® Movie, and a whole cast of friends into a world full of adventure, excitement and dance parties. Through it all, Unikitty and her friends make sure that every day is the happiest and most creative ever.
[/ezcol_2third_end]
[ezcol_1third]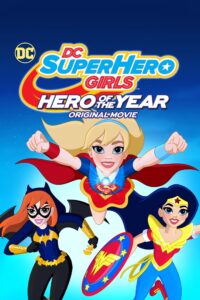 [/ezcol_1third] [ezcol_2third_end]
DC Super Hero Girls: Hero of the Year
It's time for the annual Hero of the Year ceremony and the students of Super Hero High compete for the top prize. But the festivities take a turn when Dark Opal targets the heroes and steals some of their most valued possessions to form the ultimate weapon! It's up to the students at Super Hero High to spring into action! But can Wonder Woman, Supergirl, Batgirl and Bumblebee stop Dark Opal- and his mysterious partner-in-crime -to save the day?
[/ezcol_2third_end]
What's your favorite #BingeWatchWednesdays show?