[20 Epic] Car Accessories For Women You Can Get on Amazon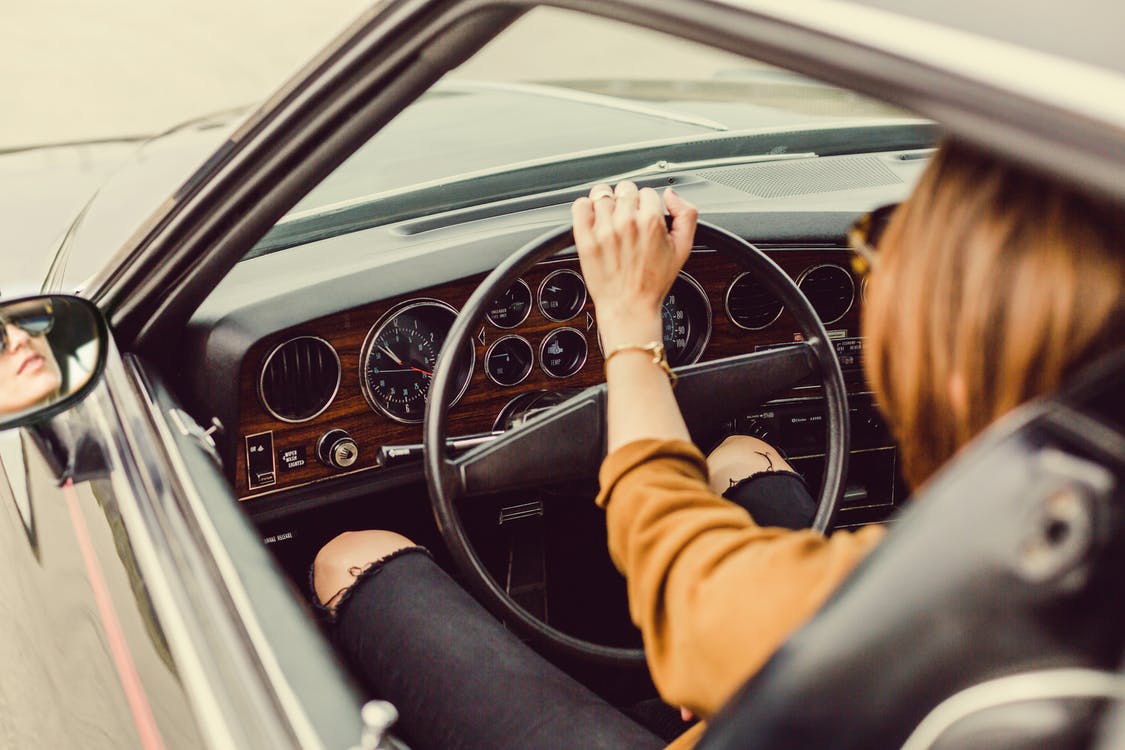 I wanted to make my car a safe space, so here are a few of my best car accessories for women you can get from Amazon. I finally had money saved up that last year I was able to buy my first car, which was a pretty big milestone for myself. Now if you're like Natalie, your first car? Yea, that's another story for another day.
Personalize your vehicle while adding color and fun to your ride! Everyone loves owning a stylish and good-looking car. Add a beautiful touch to your car interior with this eye-catching set of car coasters.
This 69-piece pink women tool kit includes all of the most useful and necessary tools for home maintenance and daily use. It includes a hammer, level, long nose plier, tape measure, screwdrivers, wrenches, cable ties, driver bits, a utility knife and much more. (There's currently a 10% coupon added to the cart).
You're looking for a trunk caddy to organize all of your vehicular business—the emergency roadside gear, the Saturday grocery run, and that outdated collection of paper maps. Suddenly, this Folding Car Trunk Organizer pulls up next to you and it's go time. Weighing a durable two pounds, its roomy compartments keep your car trunk accessories in place.
The 5oz Dual Scent gels deliver two great fragrances in a single yet beautiful container and offer scent control with the innovative pop-top lid. The Refresh Your Car Organic Can is a highly effective air freshener for the environmentally conscious consumer.
A special large polyester pocket for you to easy storage your kid's books, four additional mesh pockets with elastic tops keep content securely inside like snack foods, toys, magazines water bottles, drinks etc. The car seat back protectors can hold up to 10″ iPad and tablets. Through this transparent window you can clearly see the screen or control the device in the pocket, keeping kids and back seat passengers entertained and hands-off.
The most important thing to have in your car, portable jumper cables. Cool thing about a portable jumper cables, is just that, you don't need another car to jump your car. Amazon currently has a 10% coupon off too!
Freshen up your car, home, or office with Fresh Freshener's new and unique, never before seen hanging air fresheners! We only use natural premium essential oils to ensure the safest and most eco-friendly product possible.
The vacuum cleaner quickly captures 99% of particles as small as 0.3 microns, leaving nothing left. It quickly remove embedded pet hair, dust, spilled food, and scattered cat litter from any surface. Cordless and portable, cleaning any surface around your home, and even in your car, is easy and efficient.
Protective car paperwork organizer safely stores registration, insurance cards, receipts, roadside assistance and reward cards. 2 clear vinyl inside pockets to quickly find important documents, outside mesh pocket holds cards and receipts.
This mirrors have unique design to solve your blind spot problem with a bigger image than all others. Outdoor rated and industry's best adhesive so mirrors won't fall in cold weather, car wash, or in exposure to salt water.
The steering wheel cover is made of high-quality neoprene material, which is completely environmentally friendly, healthy, tasteless, soft to the touch, breathable and non-slip. It is fully compatible with 95% of car models and is suitable for medium-sized steering wheels with a diameter of 14 1/2 inches to 15 inches (37 cm to 39 cm).
Easy single hand using. Put in and take out your device with one hand. It is the most handy and easy-using universal car phone holder on the market.
Support Charge 2 devices simultaneously with Bluetooth FM transmitter for car. One port is Quick Charge 3.0 port, Up to 4X faster than standard chargers, able to charge compatible devices to 80% in just 35 minutes, and the other USB charging port (5V/1A) also functions as a U disk port for play music.
As the Native American legend is told, by hanging a Dream Catcher over or around your sleeping area, the bad dreams will be deterred by the beads and mirrors in the catcher and the feathers will attract and allow the good dreams to pass through. This dream catcher is beautiful finished with a variety of ribbon and natural feathers.
Newly 2 layers design, better than the single organizer mesh, it helps to classified storage your items and keep them in good order of reachable place. No drilling nor stickers required, equipped 4 reliable safety hooks that makes the whole storage mesh simple hook up to the headrest pole within 1 min, time and efforts saving.
4-year shelf life (2X the industry standard) for the best self-protection available; Made in the USA. ½ oz can with impressive 10-Foot (3M) range with 25 bursts (up to 5x other brands); Cute mint pepper spray keychain deploys a powerful stream to decrease wind blowback while UV dye aids in identifying suspect.
Made of biodegradable gel, not sticky to hand, smells sweet with lemon Fragrance, totally no stimulation to skin. Take a piece of the cleaning gel, press slightly on the car vent surface and then pull up slowly, the dust would be carried away with the gel.
It not only free your hands, but also save time to find keys/ credit cards/ cash in bulky bag. Classic and stylish wristlet keychain with a detachable mini purse. cards holder has 2 card slots on the front and 1 card slots on the back and a button snap closure on the front.
Dual-headed safety hammer made with hardened Tungsten Steel to break car windows. Includes flat head hammer, pointed spike, protective cap, and seat belt cutter. Built for emergency situations and trusted by businesses & field professionals.
2-in-1 Premium First Aid Emergency Kit with 120 medical grade items. Organized interior compartments provides quick access. Rugged, sturdy, high density. Amazingly small, lightweight Mini Kit with additional 32 medical items. Includes a comprehensive 18-page first aid guide to help you correctly administer first aid in a wide range of emergency situations.
That's some of my favorite car accessories for women! I made an ultimate list of car accessories for women, check it out here on Amazon! What are some of your Amazon must haves for your car accessories for women?
I hope you find these handy products as awesome as I do. Just an FYI: I participate in affiliate programs and may get a share of the revenue from your purchase.