Do You Have Believe In Miracles? 2 HEARTS only in theaters October 16th!
For two couples the future unfolds in different decades and different places, but a hidden connection will bring them together in a way no one could have predicted. Based on an inspirational true story, 2 HEARTS is a romantic journey that celebrates life, love and generosity of spirit, and will strengthen our belief that miracles still happen.
Charismatic young Australian actor Jacob Elordi (Euphoria, The Kissing Booth, DEEP WATER) plays Chris, a college freshman whose love for a spirited classmate played by Tiera Skovbye (Riverdale, Once Upon a Time) helps him find the purpose he has been searching for.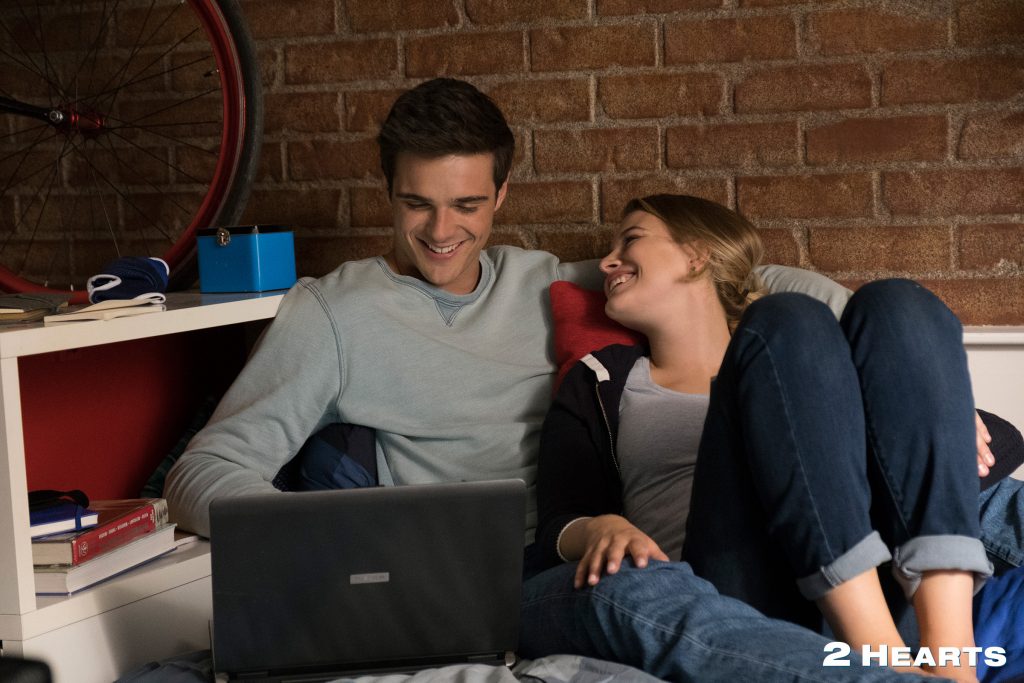 In another place and time, Adan Canto (Designated Survivor, Narcos) plays Cuban exile
Jorge, who falls for well-traveled flight attendant Leslie, played by Radha Mitchell (THE SHACK, MAN ON FIRE).
Though they were never meant to meet, fate has something entirely unexpected in store for both couples that dramatically changes the course of their lives.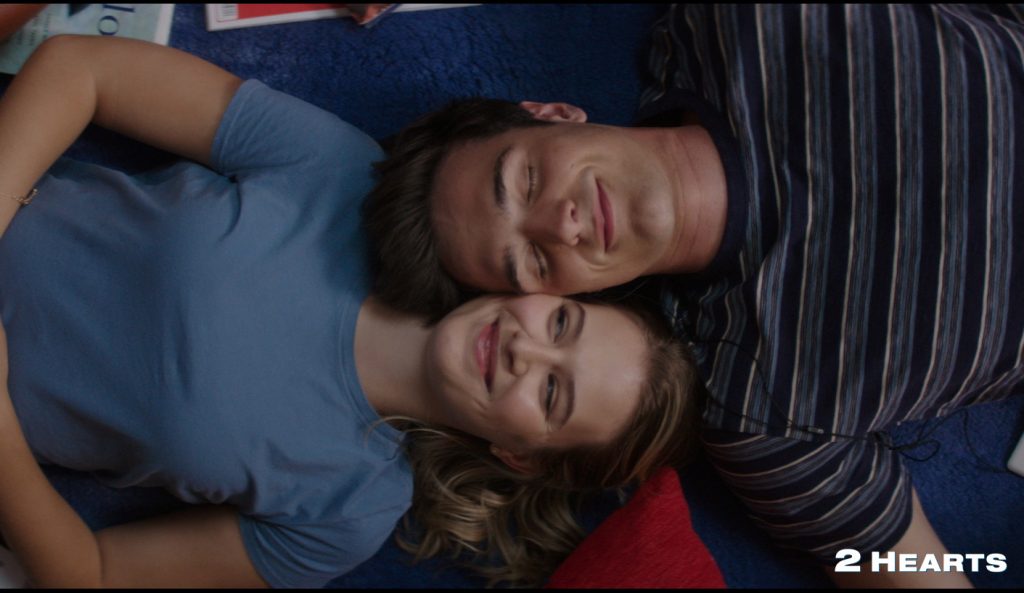 From Director Lance Hool, 2 HEARTS is written by Robin U. Russin and Veronica Hool and is produced by Conrad Hool and Lance Hool. Executive producers are Shawn Williamson, Aaron Au and Veronica Hool, and the film is from Silver Lions Films, distributed by Freestyle Releasing.
The inspiring new film 2 HEARTS premieres in theaters nationwide October 16th, with a true story of two couples, spanning decades, and the life-saving gift that defines their miraculous journey of discovering love and purpose.